HR interviews are conducted across companies to check if the candidate is a cultural fit for the company. They also check your behavior and mentality to ensure that the values that you possess are in line with the company's values and mission. Therefore, you must have a fair idea of the HR interview questions to handle them easily.
The article will discuss a few important HR interview questions with answers. It would be best if you glanced through these questions before you sit for your next HR round.
Importance of HR Interview Round
Before you go through the HR interview questions and answers, you must understand the importance of the HR round for companies. It is an integral part of the hiring process as companies want to understand everything about the candidate before they hire them.
While most companies are looking for people with technical proficiency, they also want someone with soft skills and personality traits to do the job effectively. The HRs usually pose straightforward questions but might ask tricky questions to understand how you handle practical situations.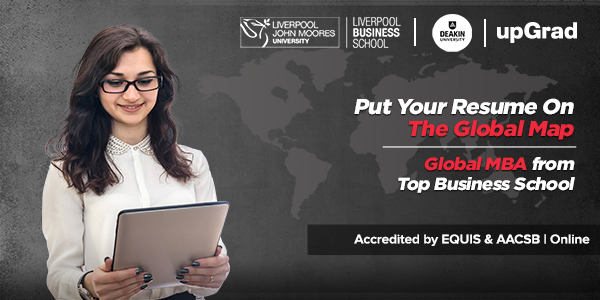 How to Prepare for the HR interview
There are a few things that you must consider apart from glancing through the HR interview questions and answers. Some of these considerations include the following:
1. Know the Job Profile
In most cases, HR questions asked in an interview are related to the job profile. Therefore, you must know the job profile in and out. Do your research about the company to learn what the job demands and the traits of an ideal candidate for that company.
2. Go through the Resume
The primary purpose of matching your resume with the job profile is that the company should look at your candidature as a perfect fit. So, check your resume thoroughly to know if you have added all the necessary information aligned with what the company seeks for its next candidate.
3. Give Mock Interviews
Take a few mock interviews before the actual interview. You must prepare yourself by taking a mental interview or asking someone to pose the questions. These interviews will give you an idea of how you handle the questions and the kind of answers.
HR Round Interview Questions with Answers
Let's look at some HR questions and answers so that you are prepared for the HR rounds during the recruitment process.
Q1. Tell me something about yourself.
Ans. I am Shruti, a computer science graduate from XYZ college. I have good analytical skills and have used them to develop several tech-based products. When I am not working, I love spending time with the elderly, which helps me spread love and joy. I also love traveling, making it a point to travel at least once every year.
Note: These HR interview questions must have an answer that gives a touch of both your personal and professional life.
Q2. Why do you want to work for this company?
Ans. I would love to be a part of a company that lives by its value. Your company has been a breeding ground for several great leaders, and I want to learn from their experience. Also, I believe in the line of products that the company sells, which has excellent growth potential. It is also one of the major reasons that compelled me to join this company.
Q3. Do you consider yourself a successful person?
Ans. Success takes time and effort, and I am still on the journey to achieving success. I like coming up with new ideas and watching them succeed. However, I push myself if my thoughts don't pan out as I want them to. Success is also not individual; it comes with the collective efforts of everyone around you.
Note: You should answer these subjective questions carefully. Try summarising your career goals and avoid sounding self-centric.
Q4. Are you open to travel?
Ans. I like meeting new people and experiencing new cultures. Hence, I love traveling. I am always up for new experiences.
Note: This is a trick question. It checks your adaptability. It would be best to answer them positively unless you have serious apprehension.
Q5. Why are you applying for this job?
Ans. The requirements of this job match my skill set, which compelled me to apply for this role. I have significant experience in the relevant domain, which makes me believe that I will be able to make some major contributions to the company through my hard work.
Q6. Are you okay with working additional hours?
Ans. It is all about prioritizing. If the work is urgent and it needs my immediate attention, I will be okay to sit for a few additional hours. However, if the work can be pushed to the next day, I will try to come up with a solution, as I deeply value the work-life balance.
Q7. What is more important to you: Work or Money?
Ans. While money is essential, it will not bring much value if you don't enjoy what you do. Also, if you work hard, money will follow.
Note: Always show that you are not too materialistic during HR interviews.
Q8. How did you come to know about this role?
Ans. I have always wanted to work for a prestigious company like yours. Hence, I am on a constant lookout for opportunities at this company. I got to know about the role through a LinkedIn post. I read the job description and thought it would be a good fit.
Q9. Why did you leave your last organization?
Ans. It is a big career move that I want to make. I have enjoyed my time at my last company, and I wanted to take on a more challenging role now.
Note: You must refrain from answering these questions with statements like I want more money.
Q10. Why should we hire you?
Ans. I have significant experience in this field and would like to use it to offer my humble contributions to a company like yours that aligns with my set of values.
Q11. How much salary are you expecting from this job?
Ans. I am more interested in the role than in how much it pays. However, I would like to be paid at par with the current industry standards and according to my years of experience.
Note: Instead of quoting a figure, you can give them a percentage hike or the current industry standard for the role.
Q12. How long do you plan to work for the company?
Ans. I plan to stay as long as the work keeps me dedicated and excited, and I am satisfied with the job. Also, if the company's environment is healthy, I don't see a need to change my job.
Q13. How do you rate your candidature on a scale of 1 to 10?
Ans. I want to rate myself an 8 out of 10 because I am good at what I do, but there is always room for improvement. The gap lets you keep working and putting in the effort to make the most out of the opportunities given.
Q14. What has been your biggest achievement in life?
Ans. My biggest achievement so far in my career is to win the campaign of the year award for my brand campaign.
Note: Try to talk about work-related achievements in this section.
Q15. What do your goals look like?
Ans. In the short term, I want to work with an organization that gives me a platform to enhance my skills. In the long term, I want to rise to the ranks and take a managerial role in a fast-paced environment.
Q16. What are your strengths?
Ans. My ability to take the initiative is my strength. Also, I am quite proactive about the challenges I take up myself.
Q17. What do you consider your hobbies?
Ans. I like dancing and painting in my free time. Also, I enjoy listening to jazz music. Thank you for asking.
Q18. Would you lie for the organization?
Ans. It actually depends on the situation. If the lie benefits the company, like helping in research, etc. I might consider lying in that situation.
Note: You need to take a diplomatic approach in answering questions like this.
Learn MBA Courses from the World's top Universities. Earn Masters, Executive PGP, or Advanced Certificate Programs to fast-track your career.
Q19. Are you applying to other organizations?
Ans. Yes, I have applied to a few other roles as I am currently looking for a job in the XYZ field.
Note: Give them a realistic answer so that they give you a competitive offer.
Q20. Describe yourself in a word.
Ans. I would describe myself as hardworking/ dedicated/ passionate in a word.
Note: These questions check how spontaneous you are. You should know how to describe yourself in the best way before you sit for an interview.
Q21. Do you believe in smart work or hard work?
Ans. While hard work is essential, in a dynamic organization, you must engage in smart work and get things done correctly and within the stipulated time. Smart work is not a shortcut but an extension of hard work.
Explore our MBA Programs in The US
Q22. Are you overqualified for this role?
Ans. I am looking for a role that gives me a huge learning opportunity, and this role seems like one. Qualifications are nothing without practical knowledge, and the role will expose me to the practicality of things.
Q23. What do you consider your weakness?
Ans. I have some weaknesses, but I am a team player, and someone else's strengths compensate for my weakness. However, I am trying to address it on a personal level too.
Q24. How well do you handle the pressure?
Ans. Giving in to pressure is not what I aim for, hence keeping calm and making a mental list of tasks to slowly but steadily work through them is my usual approach. If things get out of hand, I ensure to seek help from my colleagues.
Read Our Popular Articles Related to MBA
Q25. How do you handle failures?
Ans. I respond to them quite calmly. I give myself some time, try to absorb the situation, and return to the grind again.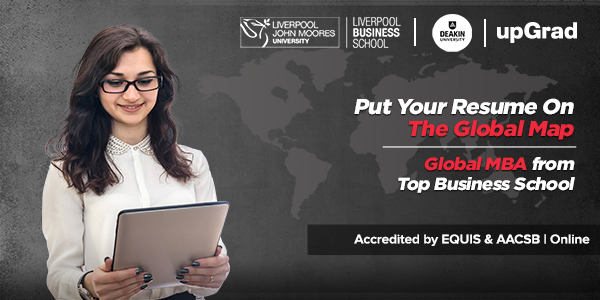 Q26. What is the most difficult decision you have ever made?
Ans. After graduation, I had to choose between working or pursuing higher studies. But then I decided to take up a job as it would give me a practical understanding of things, and I will be able to apply my learnings better.
Conclusion
Before appearing for your HR round, you must be aware of the type of questions generally asked in these rounds. If you want more things to discuss in your HR interview, you can apply for the Masters of Business Administration course at Golden Gate University and expand your horizon. The university offers a well-curated course for all the working professionals out there. The 15-month program will give you exposure to a well-curated course, helping you bag exciting career opportunities.