Why Advertise on Facebook?
Working for an advertising agency, the most common question I receive from my curious peers is this: does Facebook advertising work? Of course, I answer with a yes – because of two reasons.
My first reason comes from eMarketer, a market research company that illustrated Facebook's popularity among advertisers. It recently predicted that Facebook will have a 32.1% increase in U.S. display revenue in 2017, capturing 39.1% of the U.S. display market – a 35.4% increase from last year. EMarketer also predicts that this growth will reach 43.7% by 2019.
Learn digital marketing courses online from the World's top Universities. Earn Masters, Executive PGP, or Advanced Certificate Programs to fast-track your career.
Evidently, more and more advertisers are flocking to Facebook. Why? Here, I point to my second reason: Facebook's capabilities. If you advertise on Facebook, you will…
Have access to its

1.23 billion daily active users

Have access to its

targeting tools

that allow you to target ads to almost everyone

Save more money

Advertise on multiple platforms

.

Collect users' information with

Lead Ads

.
As illustrated above, there are numerous reasons why you should advertise on Facebook. However, it would be unwise to jump into Facebook marketing without knowing how it works. If you don't know anything about objectives, ad formats, targeting options, and charges, then I encourage you to read below. Otherwise, you'd be going through Facebook marketing like a person stumbling through a dark room – no real good can come out of that!
Objectives
Before you begin advertising on Facebook, it's imperative that you understand its objectives. Knowing your Facebook objectives (A.K.A your advertising goals) allows you to better optimize your ads. If you don't know your advertising goals, then your Facebook ads will likely fail.
For example, if you wanted to gain more customer leads but chose the brand awareness objective, your ad will optimize for brand awareness rather than leads. This means you'll be paying for results you didn't want!
Here are the objectives Facebook offers and the different goals they help you achieve:
1. Brand awareness– Increases awareness for your brand.
2. Local awareness– Promotes your business to people who are nearby
3. Reach– Shows your ad to the maximum number of people
4. Traffic– Sends more people to a destination on or off Facebook
5. Engagement– Gets more people to engage with your post or page
6. App installs– Gets people to download/buy your app
7. Video views– Promotes your videos
8. Lead generation– Collects lead information from people interested in your business
9. Conversions– Gets people to take valuable actions on your website or app, such as adding payment information or making a purchase
10. Product catalog sales– Automatically shows products from your product catalog based on your target audience
11. Store visits– Promotes multiple business locations to people who are nearby
Here's another reason why you should know your objectives – different objectives qualify for different ad formats.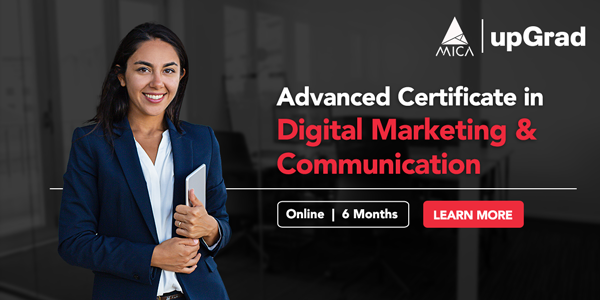 Types of Ads
If you understand the objectives Facebook offers, then you're off to a great start. However, the work doesn't end there. You will also need to understand the five types of ad formats available to you.
You have, at your disposal, the single image, single video, carousel, canvas, and slideshow ads. Note that often, as earlier mentioned, your objective limits the types of formats you can use.
1. Single Image
Eligible for the following objectives: App Installs, Engagement, Clicks-to-Website, Leads, Offers, Event Responses, Brand Awareness, Local Awareness, Reach, Traffic, Conversions, and Likes.
Single image ads, the most basic of all ad formats, require the least amount of time and resources to create.
2. Single Video
Eligible for the following objectives: Video Views, Brand Awareness, Local Awareness, Reach, Traffic, Engagement, Likes, Event Responses, Offer Claims, App Installs, Leads, and Conversions.
Video ads are a step above single image ads. They help you easily tell your brand's story. However, they require more money and resources to create.
3. Carousel
Eligible for the following objectives: Brand Awareness, Local Awareness, Reach, Engagement, App Installs, Video Views, and Lead Generation.
Carousel ads can feature up to 10 photos or videos. Also great for storytelling, Carousel ads allow you to swipe through its content.
4. Canvas
Eligible for the following objectives: Brand Awareness, Reach, Traffic, Engagement, Conversions, and Video Views.
Canvas ads, the most expensive and time-consuming ad format to create. It presents your brand in a very immersive way. Canvas ads open in full-screen on people's phones and desktops. You can swipe through the content, click links, and play videos.
5. Slideshow
Eligible for the following objectives: Brand Awareness, Local Awareness, Reach, Traffic, Engagement, App Installs, Leads, Conversions, and Video Views.
Slideshow ads, a cheaper alternative to video ads, allow you to harness the power of video without using the video format. This format plays a series of images (as a slideshow would) while background music plays (if you choose to add music).
Targeting Options
Objectives and ad formats are the easiest concepts to grasp in Facebook marketing. Things like targeting options, on the other hand, are a little harder to comprehend.
I don't mean to overwhelm you, but Facebook has 850 targeting options. The four main targeting categories are demographics, location, interests, and behaviors. Within these main categories are subcategories that add detail to your target audience. Examine the example below.
Demographics >> women >> 30-50 >> upper-middle class >> married
Location >> United States >> California >> Santa Monica >> 5 mile radius
Interests >> cooking, Tastemade, Williams Sonoma, Gordon Ramsey, restaurants
Behaviors >> homeowner >> car owner >> credit card holder >> has children or is pregnant
That's only a glimpse of Facebook's targeting options. There are hundreds more that allow you to target an audience that is likely to be interested in your business.
Best Online Digital Marketing Courses
Charges
If you want to advertise on Facebook, there's one question that you're probably itching to ask,
How much does Facebook advertising cost?
Facebook marketing can be as inexpensive or as expensive as you want it to be. Let me explain. When you create a Facebook ad, Facebook will ask you to provide your budget or the amount of money you're willing to pay over the period of time your ads run. For example, if you have a $20 daily budget, you'll spend a maximum of $20 each day.
When setting a budget, you can choose between a daily budget and a lifetime budget.
Daily budget: the average amount you're willing to spend each day.
Lifetime budget: the amount you're willing to spend over the duration of your ad set.
Once you've chosen your budget, you must choose how Facebook will charge you. You can choose between two ways – per 1,000 impressions or per click. If you choose per 1,000 impressions, Facebook will charge you every time your ad appears on your audience's screen. If you choose link clicks, Facebook will charge you every time someone clicks on any part of your ad.

Facebook marketing can be confusing to beginners. You knit your eyebrows in frustration as you read blogs after blogs about how it works. You throw your hands up in exasperation as you maneuver through Business Manager. From someone who used to know nothing about Facebook ads, let me assure you: it definitely gets easier!
Top Digital Marketing Skills
The career opportunities in digital marketing are plenty; you get to choose what you want to become. If you are curious to get into the world of digital marketing, check out upGrad & MICA's Digital Marketing Program
upGrad's Exclusive Digital Marketing Webinar for you –
What's new in Marketing?
Digital Marketing Free courses to Learn
Popular Digital Marketing Blogs
Why should I use Facebook advertising?
One of the major reasons you should be using Facebook advertising is because your customers spend most of their time on this social media platform. Also, compared to Google AdWords, Facebook ads are easier to set up and are more user-friendly. It is fast too since it reaches customers even before they can figure out their desires. If you're looking to drive an instant influx of traffic to your website, you must consider Facebook advertising. It is also beneficial for SEO as it increases your leads, sales and revenue ultimately.
What is 'audience building' on Facebook?
Audience building is simple. It's all about finding individuals and groups of people who are interested in your content. To build the perfect ad audience for Facebook, you need to start by identifying your goals. Once you do so, you need to craft your audience. You can even create a buyer persona of your potential clients or customers. This will further help you create pieces of content that will appeal to your target audience. For every Facebook ad you run, follow a marketing funnel which includes – awareness, interest, decision and action.
How to create click-worthy carousel ads?
Engaging your audience is all about storytelling and what better way to tell a story than carousel ads on Facebook. This slideshow-based ad format is being used by small and large businesses alike. Creating a carousel ad is one aspect and ensuring it works is another. The best way to create click-worthy carousel ads is by telling a story. Remember, less is more.

Though Facebook gives you the option of having 10 image slots, don't feel the need to use all unless you have a compelling enough story. Keep it simple even if you have to use just 3 slides to get your point across. All the images you use should be cohesive and engaging. If you're running an offer, remember to intrigue users with deals. Lastly, choose your CTA carefully.
Ride the Digital Wave