About 60% of the world's population, or 4.72 billion people, are internet users in April 2021. Out of those, 4.33 billion use social media. And interestingly, 2.85 billion people are on Facebook. With a reach that large, Facebook for business is the ultimate digital marketing platform available today. 
Facebook Marketing for Small Business
Facebook can be a powerful marketing tool for brands starting as a small business with minimal budgets. Here are some reasons to consider the platform:
With a vast audience base, there's much to learn about your target audience. Facebook Insights is a handy tool to provide this data for free. 

Brands can establish personalized connections and engage with their audience in an informal manner. 

The platform also aids Search Engine Optimization (SEO), which brings more traffic to your website and leads to higher conversions, in the long run, making your business profitable. 

Perhaps the most important reason for a brand to be online is that their competitors are already present on Facebook. 
Most Facebook users are active on their accounts almost every day. With a regular presence, a brand can garner higher visibility making it easier to reach target audiences. 
Learn digital marketing courses online from the World's top Universities. Earn Masters, Executive PGP, or Advanced Certificate Programs to fast-track your career.
Facebook's Content Formats
The beauty of this platform is that it has the most diverse content formats available for marketers. Brands can provide a richer experience to their audience through an effective Facebook marketing strategy using different and compelling post formats. 
Status Post
The original Facebook post is also known as a text status update. This format relies solely on text to convey messages. They're direct and concise and used as conversation starters to get feedback or disseminate information quickly.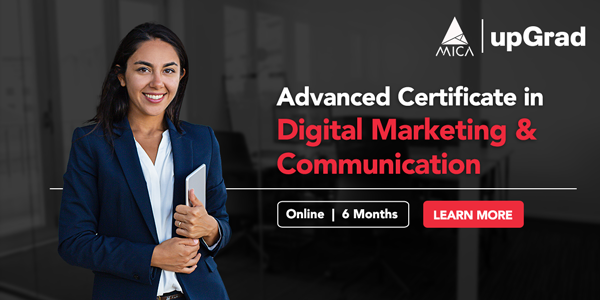 Photo Post
Striking photos can catch the audience's eye so that they stop scrolling to look at the post. This format can give out information, promoting a new product or service or simply brightening up a user's day. 
Video Post
One of the best Facebook tips for business is to post videos as they get higher engagement when compared to photo posts. Explainer and story-telling videos perform exceptionally well. Videos play automatically in a user's news feed enabling brands to grab eyeballs effectively. 
Live Video
Live videos are an intriguing content format to conduct Q&A sessions, behind the scenes showcase or product and service demonstrations with the audience in real-time. 
Link Post
Facebook lets brands share URLs with their followers. This feature helps brands post website or article links with a preview on the newsfeed that is interesting for users to click. 
Story
Stories are a highly engaging content format, visible for 24 hours in a vertical format and not exceeding 20 seconds. Since they appear at the top of the newsfeed, the Facebook Algorithm does not affect them. 
Watch Party
Brands can screen a video for their followers and capture reactions in real-time. Watch parties are a unique way to create buzz around a product or service launch or even a music video release. 
Reels
Still, in its nascent stage, Facebook is letting business pages post reels on the platform too. Given the popularity of reels on Instagram, this could be a notable feature for pulling in audiences.
Facebook Marketing Guide for Small Businesses
Brands can use various content formats to reach out to their audiences. But just creating content will not culminate into a successful strategy. Here's how marketers can build a holistic marketing strategy using Facebook best practices.
1. Identify Audience on Facebook
The first and foremost step in any marketing strategy is identifying the right audience for the brand. For effective marketing on Facebook, there are some vital questions to be answered:
What is the age of followers?

Where do they live?

What is their gender?

With what language are they most comfortable?

When are they active on the platform?
The answers to most of these questions will come from Facebook Insights. But brands can also check out competitor pages to get more information on their prospective audience. Through competitors, they can understand the content mix, engagement, visual aesthetics and posting frequency.  
2. Set Goals
Setting goals will answer the ever-important question of how to market on Facebook. While it may not be easy to identify goals initially, brands must set specific goals for achievements on Facebook. They must avoid vanity metrics that look significant but don't add value to the business. The goal must focus on the impact on the bottom line and the metric, identified accordingly.
For instance, if lead generation is the goal, brands may need to look at the number of clicks their links get. Or, if conversion is the goal, comments on posts and enquiries on direct messages can be crucial metrics.
3. Plan Content Mix
Once the audience and goals are in place, the next step is to start creating posts. But before the creation process begins, brands must identify the content mix that works. The general rule is to be more conversational or informative on social media and less promotional. Audiences use social media as a platform for leisure, and brands must blend in, not pressurize. An ideal content mix would be eighty percent of informative posts and twenty percent promotional posts. 
With the content mix identified, a content calendar will help consistent efforts to be visible. Without a content calendar, planning, managing and posting content becomes tiresome and isn't ideal for small businesses. The best times to post can be determined using Facebook Insights.
upGrad's Exclusive Digital Marketing Webinar for you –
Webinar with Q&A Session on Digital Marketing
4. Optimize the Page
One of the lesser-known Facebook marketing tips is brand page optimization. Facebook lets business pages customize their tabs and provide practical information about the brand, almost like a website. These features help a user to find what they're looking for easily. Providing a smooth experience will attract leads and engagement.
5. Use Tools
Like content formats, Facebook also provides access to free tools for an effortless experience.
Business Manager

 helps manage business-related tools, assets and lets employees also access them to build a better brand page.

Messenger Bot 

lets brands effectively service customers through automation, responding to their queries at a moment's notice.

Groups

 allow forming online communities. Through these communities, brands can share information and interact with their loyal customers
6. Run Facebook Ads
Paid ads are a powerful tool in digital marketing today. And Facebook Ads give brands ample access to reach new audiences to expand their market. Not all organic posts will reach customers every day. Paid ads provide an opportunity to be constantly visible and acquire more leads. Marketers can view HubSpot or Hootsuite's Facebook marketing tutorial for better understanding.
Best Online Digital Marketing Courses
Facebook Analytics, a comprehensive data source
Marketing isn't complete without tracking, measuring and analyzing results. Without a data tool, this would have been guesswork. Thanks to Facebook Analytics, marketers' lives are trouble-free. 
Facebook Analytics is an extensive and exhaustive insights tool that gives brands a deep dive into their audience. The metrics don't just include likes, comments, shares but also link clicks, pages likes and unlikes, active audience times, page views and more. For most digital marketers, it's often a requirement to be familiar with this tool.
Top Digital Marketing Skills
Become a Facebook Marketer
While brands want to start marketing themselves on the platform, there is a scarcity of digital marketers who can help them. They want the question 'how to use Facebook for business?' answered, and you could be the one helping them.
upGrad's Advanced Certificate in Digital Marketing and Communication course, in association with MICA, will help you become one of the most sought-after professionals in today's marketing age if you're starting as a digital marketer or want to be one.
Through the course, you'll learn digital marketing strategies and secrets to success from industry experts. With career coaching, resume feedback, mentorship and preparation for interviews through personalized feedback the course will help you become a successful digital marketer. 
A career in digital marketing is flourishing in the Middle East and will continue growing. Join the club of marketing transformation now!
Digital Marketing Free courses to Learn
Popular Digital Marketing Blogs
What's more important on Facebook – Quality or Quantity?
If you're wondering how often you should be posting on your business Facebook page, the answer varies. There's no one-size-fits-all solution when it comes to posting on Facebook. However, one thing that is very relevant is that what you post matters rather than how often you do it. The posts you roll out in the form of status updates, photos or Facebook lives should add value to your page following. A disengaging post on the contrary can be harmful to your brand reputation. Therefore, a good rule of thumb would be to post twice a week. Focus on crafting relevant, engaging content that your audience will be able to relate to. With the right content mix and plan, the journey will seem less daunting.

What kind of posts generate the most interest on Facebook?
If you're looking to revamp your Facebook marketing strategy, creating the right kind of posts is important. Instead of focusing on your products or services, work towards creating informative and interactive posts. Some content ideas that work wonders include – hosting a contest/giveaway, giving your audience a sneak-peek into the behind-the-scenes of your brand, covering trending topics, talking about real people in your organisation, creating blog posts, offering discounts and storytelling. Once you get to know your audience, you will be able to create better posts. You can also have Q&A posts or polls to understand what your audience wants to see on your page next.
How long should a Facebook Ad run?
You should run your Facebook ad for two weeks at least. However, before you frame the duration for the paid ad, know the audience you're catering to. Four days after the ad has gone live, test it. It's always a good idea to learn how the ad is doing. But, during this time, don't tweak any settings as it will completely reset the Facebook ad algorithm. Instead, learn from your mistakes and ensure you create a better strategy next time. Running your Facebook ad beyond two weeks can cause ad fatigue in your target audience. They might reach a point when they're bored of seeing your ad pop-up again and again.
Start your Digital Marketing Journey Today
dual alumni status from mica and upgrad
LEARN MORE