Instagram is one of the most popular social media platforms. Released in the year 2010, the app has managed to gain 600 million users in a short span of time.
But the best part of this platform is not the number of users it has, rather it is the number of daily active ones. According to an article published by Adweek, that number is near 300 million per day! Instagram can be used as a very effective marketing tool for your business as it has a higher engagement rate than Facebook and Twitter. Read more about the list of high demanding digital marketing skills.
Whether you own a business or are a photographer who is looking to gain popularity, you can use Instagram to attract people, engage and even divert them to your website or blog.

Here are a few Instagram marketing tips and tricks that you should know:
1. Creating a business account
Once you decide to create an Instagram account for your business, make sure you switch to a business profile. A business account has a few advantages.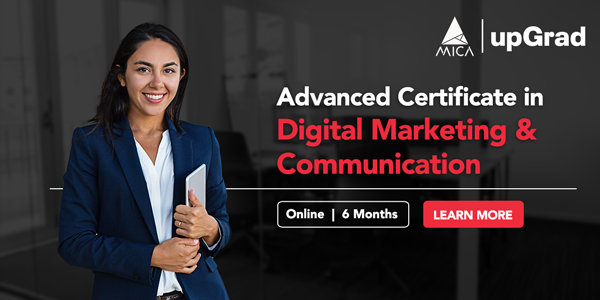 Instagram Insights

You can use Insights to track follower engagement, demographics, etc. Data analytics will also help you plan better.

Promotions

You can promote your post and run advertisements with the help of Facebook Adverts which is one of the most powerful advertising tools.

Call to action buttons

It gives you an option to add additional buttons for contact, location, and email below your bio.

Link to your web page

If you have followers over 10K, you can include links in your Instagram stories and take your users to your web page.
Activating a business account is free of cost and the process is very smooth as well. Go to options and select 'switch to business profile' and fill up additional details in your profile section.
2. Instagram Profile Name
Your profile name should reflect your business's niche. If you are a freelance photographer looking to showcase your skills, then you should use the word "photography" in your profile name. It helps users who are looking for photography related profiles find you. Always try to keep the profile name professional. If you are a social media marketer of a large conglomerate which deals in multiple industries and countries, it's advisable to have different accounts with the respective names.

3. Instagram Username
Your username is your unique identity on Instagram so make sure that you choose the best one. Use common words in a unique way. Here are a few tips regarding how to choose a proper username. For example, if your profile name is Joey's burgers, then the username should also be @joeysburger. There is a high chance that "@joeysburger" will be already taken since there are already 600 million users on Instagram. So you can keep your username as @thejoeysburger or @realjoeysburger or @joeys_burger. Try out various combinations. Ask your friends and maybe some potential target audience the name they find the most attractive and then choose one accordingly.
4. Profile Image
If you own a business, your profile's image should be your business's logo. Logo plays an important role in making your brand attractive and significant. It helps people to find your page and also attract new people to your page. If you have just started your business and have not designed a logo yet, then please take some time to develop one. Most big companies spend a huge amount of money on logo design. It's fine if you cannot afford to spend a huge amount of money for your logo. Just search on YouTube and check out some tutorial videos on logo designing. You can also ask for help from a friend or search for freelance logo designers. Use whichever method that best suits you, but take your logo seriously. A good practice is to set your business's logo as a watermark on your all posts. It will not only make your brand more visible but also prevent plagiarism.

5. Profile Bio.
It should be crisp, short and precise. Bullets instead of a paragraph can be more effective. And make sure to put the link to your website in your profile's bio.
E.g. Golden oak bar and restaurant
We specialize in Italian food
More than 400 different types of wine in our collection
Happy hour – every day from 4 pm – 8 pm
6. Share
Share visually aesthetic images which connect your brand with your audience. Also, Instagram gives you an option to share posts on Facebook, Twitter, and Tumblr while posting. Sharing on other platforms helps to attract more viewers. Instagram is an excellent tool for advertising your brand. After you post, you can also share them on WhatsApp groups with a link to the Instagram post.
7. Filters
Sometimes a photo may need enhancement, then you can find filters handy; one of the most used Instagram feature. Filters are basically digital tools to enhance photographs in different themes. Instagram has a wide range of inbuilt filters viz Lux, Valencia, Juno, Reye, etc. Experiment with the filters and find out the best one before posting anything. Moreover, Instagram gives you an option to edit your photos manually as well.
upGrad's Exclusive Digital Marketing Webinar for you –
What's new in Marketing?
8. Captions
Whenever you post something, use a proper caption that explains a bit about the post. It provides a personal touch to the post and helps the audience to connect with it. Suppose you post a photo of a prawn dish which you had in Goa. You can always add a caption like "Had a plate of smoked #prawns at #AnjunaBeach #Goa last #Thursday. Probably one of the #bestdishes I have ever tasted in my life #foodporn, #foodphotography, #gastronomy." You can use your captions to ask users to take desired actions in a witty manner.
9. Hashtags
Always use relevant hashtags with your captions. If you're posting an image or a video of food, you can include #foodporn, #foodphotography, #gastronomy and similar trending hashtags in the caption. This will help users interested in food pictures to find your photos. Plus, it will also help you to get genuine followers; people who are genuinely interested in food. Hashtags act as filters and are one of the most powerful social media features ever invented. Brands and events use hashtags to make their campaign actionable for the audience. Some popular examples include #JustDoIt campaign of Nike.

10. Geotagging
Geotagging is basically adding a location to the photo. It helps to create a local follower base. The locations can be as precise as possible. A small difference can make a huge impact. Two brands, A and B selling same product from the same location can have different sizes of customer base by using geotagging differently. The brand using a precise location can have a larger follower base than the other.
11. Engagement
If you want to get popular, you will have to engage with your followers and other users. Make sure that you like other people's posts and also comment on them. Commenting gives a more personalized touch and attracts more followers. Media groups like AIB and TVF engage with their followers regularly through their witty replies. They have used effective engagement methods to gain a significant follower base.

12. Multiple photo mode
Instagram can also be used to post slides. Every slide should have an aspect ratio of 1:1 and can have a maximum of 8 slides. 8 is a very good number when a business is using that feature for marketing. Moreover, you can add different captions in each image/video.
13. Stories
Instagram Stories is a very powerful feature that was launched in 2016. You can upload photos and 30-second long video clips onto your timeline that stays for 24 hours. You can use this tool to feature daily clips of your products or say something to your followers. Suppose you own a cafe, you can upload a 30-second video, shooting the cup of coffee is being made in your cafe. These visual cues will help you to attract more customers to your business.
For maximum engagement take the time to edit your videos before you upload them to IG. If you want to level up your Instagram profile and post videos that really stand out from all the other content that's out there, you absolutely need to put some effort into your creativity and into post-production, or video editing.

Here is a list of popular features that can be used with Instagram stories:
Stickers

There are some filters and stickers which will help you to make the experience even more fun. You can add emoticons, time, location, etc in the form of stickers. It'll make your stories much more attractive and engaging.

Links

If your account has more than 10K followers, you get an option to add links in your stories. After adding a link with a story, you can ask users to 'swipe up' to go on the link.

Boomerang

It is a tool that plays a short clip of video to and fro; forwards and backward, like a GIF. One of the most used features of Instagram.

Rewind

It plays a video in reverse. A nice tool for creating entertaining videos.

Polls

This is the latest feature, Instagram Story Polls. Brands can gauge direct audience response. You can see each user's vote and segment buyers persona accordingly.

Check out the Instagram pages of popular brands such as Marvel, Pixar, Starbucks, etc. to get an idea.
14. Instagram Live
It is similar to YouTube live through which you can stream anything in real time. A very powerful feature which not only attracts a lot of viewers but also helps them engage with you through comments. Like, if you own a bar, you can invite singers to your place to perform, while you live stream the video with the world. You can even use this feature to aware people about various topics such as marketing, motivation, business, and others. All you would need is a phone and a good internet connection. Some popular digital marketers such as Gary Vaynerchuk uses Instagram live to promote his brand and motivate people. Many celebrities like Lily Singh (Superwoman) use this feature to vlog and connect with their fans.
Best Online Digital Marketing Courses
15. Promotion
Business accounts can promote their posts by clicking on the 'Promote' option below the post, similar to boosting your posts as in Facebook. The amount is decided by the time and reach of the post. You can customize your audience by location and demographics to target the post to a specific segment of users. This service is actually powered by Facebook Adverts – a powerful advertising tool.
16. Direct Message
You directly message other users in order to engage with them. If someone compliments/mentions you then you should acknowledge them. Reach out to other users for advice and feedback. 1 on 1 interacting helps a brand to generate trust amongst its followers.

Top Digital Marketing Skills
17. Influencer Marketing
Due to a high conversion rate, Instagram is a very good platform for influencer marketing. What's that? You find people with a large follower base in your niche and convince/deal to mention your brand on their profile. For example, if you own a pizza store, you can send free pizzas to mini-celebrities and ask them to post photos on their profile mentioning your account.
Instagram, if used properly can help to grow your business pretty fast and do real branding. But what you have to understand is that the above tips and tricks will not work if the quality of your content is not up to the mark. Always remember the mantra "content is king." So, create quality content which is visually appealing and half of your work is done!
If you are curious to get into the world of digital marketing, check out MICA & upGrad's Advanced Certificate in Digital Marketing & Communication. Become an expert in email marketing, social media marketing, content marketing, branding, marketing analysis, and PR.
Digital Marketing Free courses to Learn
Popular Digital Marketing Blogs