This is a Guest Post by Deepak Kanakaraju 
What's the secret?

Advertising on Facebook is a hard nut to crack. I have seen digital marketers complain that Facebook ads do not work at all. Some advertisers say it works for B2C (Business to Consumer) but not B2B (Business to Business). To be honest, I have seen very few marketers crack B2B marketing with Facebook.
The behavior of Facebook Ad Engine is as complex as a person and you will understand it better as you spend more time with it. Recently, I have been running a lot of Facebook campaigns for B2B companies and I have learnt a thing or two about how to make B2B marketing work on Facebook.
What does it mean to create the right ad?

The first thing that you have to keep in mind is that the mood of people looking at Facebook Ads is completely different than when you advertise on Google AdWords or LinkedIn.
When it comes to Google, people are looking for you and they are searching for you with 'keywords.' Here, you can directly tell them what your offer is and they will just buy it. On LinkedIn, people are in a serious mood as it's a professional network. But people log onto Facebook for catching up with their family and friends. Your ad may backfire and could even hurt your brand if you do not get the messaging right.
Imagine that you are in a store and someone walks in and asks for a specific product. Google search is like that.
Imagine you are in a business networking event and you walk up to a person to talk about your business. LinkedIn is like that.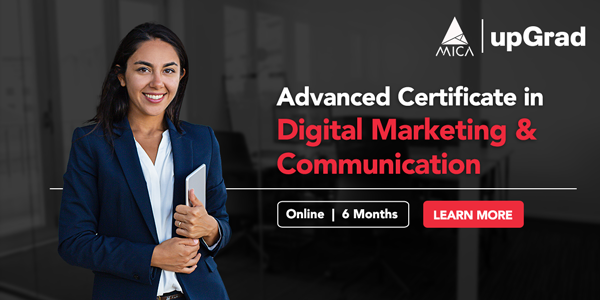 However, think about approaching someone to pitch your product who is having a good time at a bar with his friends. He is sure to get irritated. Facebook ads are like that! You are interrupting people who are just not in the mood for what you have to sell.


Now think about what would get a person's attention when they are hanging out with their friends… Probably an offer that is too good to be true and an offer that they cannot refuse.
If you understand their needs and pain points, you can create such an offer. It has to be something that is free, useful, doesn't require a huge commitment from them and easily accessible.
A free e-book, or a free webinar, accessible from a landing page which collects names, email IDs and phone numbers, would work well in this case.
Once you generate the lead, take them down the funnel, slow and steady. If you start selling early, people may get pissed off. I have seen people come back to the ad and leave negative comments if you managed to catch their attention with a nice ad but then didn't deliver on the promise.
How can you target the right people at the right places?

If you understand your customers, targeting the right people on Facebook would be easy. You need to get your targeting down to a narrow group of people who are your potential customers.
Learn digital marketing courses online from the World's top Universities. Earn Masters, Executive PGP, or Advanced Certificate Programs to fast-track your career.
You can do some good targeting only when you have a lot of details about your customers. You should know about your average customers' needs, pain points, demographics and psychographics. What's their age, relationship status, what are their goals and challenges, their household income, what they read and consume online, and more. The more information you have, the better you can target.
When you are targeting based on interests, make sure you narrow your audience with the 'AND' parameter, rather than the 'OR' parameter. For example, if you are targeting startup CEOs in Bangalore, you can target them with their title and interests; for instance, online news sites like YourStory, Inc42 and so on. If you add title 'AND' interests to match, your targeting should get pretty accurate.
Note that the narrower your targeting, the higher will be your CPM and CPC. But that's ok, because B2B leads are going to be much more valuable, and FB ads with good targeting will definitely be much cheaper, than LinkedIn Ads.
Another way to target potential customers is to re-target your website visitors. With Facebook Pixel you can now re-target your website visitors on Facebook. If you haven't installed the Facebook Pixel yet, do it right away (here's an implementation guide). Apart from telling you your capability to re-target, it would give you various options such as conversion tracking, deeper insights into your audience and the ability to create lookalike audiences.

With re-targeting, your target may be very small. However, another interesting thing you could do is, develop lookalike audiences based on your website visitors. Facebook will look at all the data they have on your existing website visitors and based on that will create a much larger audience for you, who are similar to your seed audience. Facebook uses its own algorithm to do that and does it extremely well.

Work on your funnel and target market

If you have a high enough budget, you can reach any target audience on the web. However, since we have limited budgets for advertising, we need to be efficient with our campaigns. The only way to be efficient is to ensure good targeting, good ads and an efficient funnel.
What about increasing CTR?
If you target the right people, your spillage would be less. Your CTR will be high and your conversions will also be high. In addition, to get a high CTR, you need to also have good ads. These ads should not only attract attention but also communicate the right message to your audience.
Once you get your target's click, you should have a good landing page that converts well.

Best Digital Marketing Courses Online
You should also have an ace inside sales process, or a drip marketing flow – that converts cold leads into hot leads; and a strong product that sells at a favorable profit margin. Your LTV and profit margin, per customer, will define how much you can spend on your marketing campaigns.
The right targeting, the best possible ads, an efficient sales funnel and a strong product are the four main pillars of a successful business. All marketing channels are just a means to reach your target customer. If you get these right, not only will your Facebook Ads work, but any digital marketing campaign will bring you successful results.
In-demand Digital Marketing Skills
upGrad's Exclusive Digital Marketing Webinar for you –
How Marketers can enable Sales for Success?
Digital Marketing Free courses to Learn
Popular Digital Marketing Blogs
What kind of Ad campaigns should B2B companies run on Facebook?
As mentioned, jumping right at a sales pitch in your first Facebook ad campaign isn't a good idea. Instead, there are several other ways in which you can entice potential customers. Some of them include creating a brand awareness campaign, announcing product launches, executing PR activities, sharing product tips and insights that will add value to a customer's journey, promoting original content, offering demo offers, and sharing case studies and testimonials. Generating B2B leads might take longer than B2C. However, if you constantly focus on brand awareness campaigns, you'll slowly get there.
What is Facebook retargeting?
Just like remarketing, Facebook retargeting is a PPC strategy where you can show your ads to an audience who is familiar with your brand. They may have come across your brand on social media or may have visited your website organically. You might wonder what is the purpose of showing your ad to people who are already aware of your offerings? Well, the main purpose behind retargeting is to get people to act. The Facebook B2B marketing funnel for retargeting includes awareness, consideration, decision and retention. Owing to its wide reach, Facebook is a great retargeting channel.
Why are my Facebook B2B Ads not working?
If your Facebook B2B Ad campaign is failing despite your best efforts, there is something you're probably doing wrong. To start with, maybe your approach is wrong. Instead of jumping to a sales pitch, maybe you should focus on building awareness and lead generation. Don't expect conversions immediately. Choose your audience carefully. Not everyone on Facebook is your audience. Once you find an ideal audience, you need to create messages and creatives that match with what they're looking for. If it looks relevant to them, they might click on it. To make the most of your Facebook B2B ad campaign, ensure your images address the specific persona's pain points.
Ride the Digital Wave