"If someone offers you an amazing opportunity and you are not sure you can do it, say yes. Then learn how to do it later."
– Richard Branson
Quote this to any digital marketer out there, wait till their face lights up with agreement and gear up to listen to their journey in digital marketing so far. If they don't start talking already, ask them how they got into digital marketing and at least 90% of them will tell you that they stumbled into it and discovered along the way.
Who is a Digital Marketer? What do they do?
A Digital Marketer is a marketing professional who devises and implements strategies to promote a brand, a product or services on the internet. A digital marketing expert does this using various digital marketing tools and techniques like Online Marketing, Social Engine Marketing (SEM), Social Media Marketing (SMM), Search Engine Optimization (SEO), Content Marketing, Display and Affiliate Marketing, Mobile App Marketing, Retargeting/Remarketing, Growth Hacking, Conversion Rate Optimisation, Lead Management, and Web, Mobile and App Analytics – to name a few skills.
If you are a fresher, chances are that all the above-mentioned skills have already intimidated you and if you are a digital marketing professional with a few years of experience, you are already wondering about the skills which you haven't got around to master yet. Either way, sit back and read on for we're going to discuss the monies a digital marketer has the potential to earn when rightly powered by the above-mentioned skills.
How to Form/Structure a Digital Marketing Team?
How does a Digital Marketer's Salary grow?
The salaries of digital marketers are heavily dependent on the kind of skills, experience, and the value they bring to a company or a team and they are mostly independent of the regular salary brackets which traditional organisations adhere to. Which means if you have the right digital marketing skills and know how to use them, you already have the potential to mint money.
Let's look at the range of salaries drawn by digital marketers in Southeast Asia who have no formal training or certifications in Digital Marketing. As per research conducted by UpGrad and IoTalents, the following are the tentative figures according to the number of years of experience and the kinds of industries:

Fresher (Entry level)
Any fresher who is a graduate or post-graduate, in any field, with the slightest interest to explore the digital marketing world and a basic knowledge of how the internet and social platforms work can earn from $3,200 per month in a mid-level to a large company. If it's a start-up, the starting salary might be slightly lower at $2,500 to $2,800 per month.
The Educational Edge
Include a credible certification course in Digital Marketing to the executive and now the fresher has the power to negotiate and get a salary upwards of $3,200 per month. And if they are exceptionally good with their digital marketing skills with a project to validate it, their salary can go as high as $4,000 per month.
Branding: When's the Right Time to Start
Manager (3-5 years of work exp.)
Digital marketing managers generally start out their careers in one of the specialisations like online media planning, content writing, client servicing, account management, SEO optimisation, Google Adwords specialist, marketing/research analyst, etc. Depending on how much they deep dive into their specialisation and at the same time manage to spread their wings far and wide into other digital marketing verticals out of sheer curiosity, their salaries vary from $5,000 to $8,000 per month.
The Educational Edge
3-5 years in digital marketing is just about the right time to equip oneself with all the tools and techniques of digital marketing. This not only gives a holistic view of where a professional's career is headed but also bring about major shifts in the salary scale. For someone who has a certification in digital marketing, the hike in salary may go up by 10 to 20%.
Senior Marketing Manager (5+ years of work exp.)
Progressing from being a digital marketing specialist/lead, digital marketing experts/professionals generally seek to shift into more management heavy roles like Senior Marketing Managers, VP/Head of Marketing, etc. after completing 5 years in the industry. Depending on the quality of experience and the companies they have worked for, their salary varies from $6,000 to $9,000.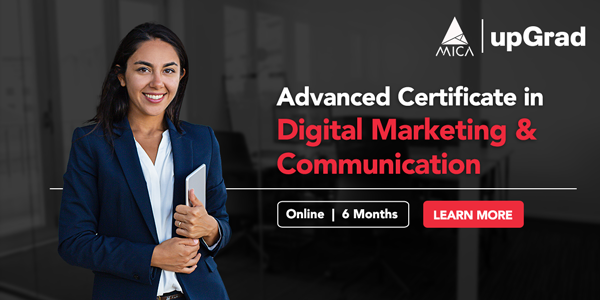 The Educational Edge
At such a senior level, salary hikes become less frequent and so do the job shifts due to a lack of challenging avenues. A timely intervention in the form of a state-of-the-art certification course in digital marketing; one that challenges old knowledge and helps to open minds to the latest happenings of the digital world can push one towards a salary upwards of $10,000.
5 Most Profitable Digital Products to Sell Online
Why Digital Marketing Education?
Here are a few numbers and stats to give you an overview of where the digital marketing industry stands now. The chart below shows the search interest for 'digital marketing' on Google over the last 13 years. Since 2009, digital marketing has seen a rapid increase in interest, especially over the last three years. This surge leads to the deduction that the interest and the usage of digital marketing has increased significantly and so has the demand and job opportunities for skilled digital marketers!


A digital marketer is a professional with strong relevance to the needs of businesses right now and in the future. As such, acquiring the right skills from a course that provides certification from a renowned university like the PG Certification in Digital Marketing & Communication could prove invaluable for your career going forward.
Top 30 Tools Every Successful Digital Marketer Uses
With these skills and certifications, you can comfortably seek a lucrative job as a digital marketer. You will be able to directly contribute to business growth with the new found skills you have. If you are using a recruiter like IoTalents, you will be placed ahead of other marketer candidates who lack experience in the digital marketing arena. All in all, digital marketing skills and certifications gives you a vital boost in your career that will pay off, in the long run.
Co-authored by Jeremy Wong.
Conclusion
If you wish to explore and become an expert in Digital Marketing, check out upGrad & MICA's Digital Marketing Program. Become an expert in social media marketing, content marketing, branding, marketing analysis and PR.
Do you need to choose a specialization in digital marketing?
If you have decided to get professional training in digital marketing and embark on a brand new career, you must also choose your area of specialization in this space. Digital Marketing on its own is a vast field with multiple sub-domains that you can be trained as an expert.

Before you enrol in your chosen digital marketing program, research online and see which of the many digital verticals piques your interest the most.

There are various digital marketing courses that you can choose from. Have a look at the course content and see where your prospects are really bright and interesting.
Can you do a specialization in social media marketing?
Even though social media came about as a means of connecting with friends, in the last few years, it has evolved as a formidable digital channel for business promotions. Hence, digital training institutes have started offering Social Media Marketing as a specialization option for prospective digital marketing students.

The primary objective of social media is to bring the brand to the forefront and connect with the right audience through trendy messaging and relevant communication. Today, social media is one of the most influential and impactful platforms for interactions between customers and businesses.

By creating high-quality content, knowing your audience, and getting the opportunity to speak with them directly, social media is now a necessary component of any digital marketing campaign.
How much does a digital marketing specialist get paid in India?
In a couple of years into your executive role, you can take up specializations in Search Engine Optimization or Search Engine Marketing. You will still report to a supervisor, manager or team leader but a specialization increases your value in the organization.

Your salary also sees a rise during this period. Reports say that a Digital Marketing Expert draws anywhere between Rs. 2.70 to Rs. 3.12 lakhs a year.
Ride the Digital Wave