So you have started your business and have started making sales. While this can be good enough for some of the casual online marketers, other people who are more serious about online marketing might want to take their business to the level where they are making tons of money. One thing that many will find out is that it can be every bit as challenging to bring in more customers as it was to gain customers. Fortunately, there are a few hacks that you can use to gain customers.
These 8 hacks are actually quite effective for people who are hoping to grow organically:
Understand Your Market
One of the most important factors in the success of a company is an understanding of the market. There are many different ways that you can understand your market. One of the most important ways to understand your market is through research. There are many sources of information that can tell you not only how your market works but also how markets in general work. This is the first step to bringing forth exceptional growth to your online business.
Keep Adding Optimized Content
Most likely, you are going to have a website for your online business. Therefore, you have to work towards one of the most important factors to your online success. This factor would be optimization. Many online marketers know how important SEO is. At the same time, it can be very challenging to add optimized content on a consistent basis with all of the other tasks that are important to your business. Fortunately, many SEO agencies are available to help you with the optimization of your website. They are good at bringing online businesses to the top of the search results page. They also diversify sources of traffic so that their clients can experience consistent success.
6 Steps to Creating a Winning Social Media Strategy
Engage in Social Media
Social media has become one of the main marketing channels for online businesses. However, there are ways that are very effective. A lot of business owners tend to just post ads. While this is effective for established businesses, small business owners and online marketers would only have this backfire. A better approach is engaging the community. Finding relevant communities and engaging with them can be very helpful for you and your brand. You will also have an easier time building a following. Another thing that you can do is connect with the influencers in your niche. This can also take you a lot further towards your goals.
If you are a beginner in digital marketing marketing, and want to gain expertise, check out our digital marketing courses from top universities.
Generate Traffic With the Use of Giveaways and Promotions
You know those businesses that are often running promotions and giveaways. However, you should think about why they do that. One thing that a lot of the established businesses understand is that when people are given a reason to buy from a certain business, they are more likely to do so. You should take a similar principle. Offer a promotion or a giveaway. One example of a giveaway is that you can sell your product at a discount. This can attract more customers who might not otherwise buy your product. You can also offer rebates and other incentives such as a free product. The best thing to do is use your imagination and also communicate with your customers.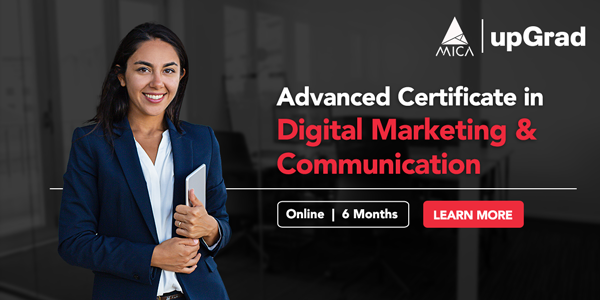 Stay With the Trends
Sometimes, it is important to not only keep with the trends but also know where the trends are going. For one thing, businesses rely on trends so that they can make the most profits. One example is a business that cells telecommunications devices. If you are running a business that sells smartphones, you can look at the latest products or even products that are currently in development. One of the reasons that these products are worth looking into is that no one has these products yet, and they may need to upgrade soon. Identifying and keeping with trends is a great way to grow as a business.
How to Increase Sales with Content Marketing
Be Original
One thing a business owner needs to understand is that it is not a good idea to try to copy what another business is doing. After all, if someone wants to go to a certain company, they are going to go to that company and not the imitation of the company. While it might work to be cheaper, it can backfire if the products you sell are inferior. Instead, focus on what you like and build your brand according to what you like. With this approach, you will find your own audience and grow it.
Best Online Digital Marketing Courses
Be Clear About Your Core Audience
This is another important part of growing your business. You have to have a core audience. A lot of experts in SEO and online marketing cite the importance of targeted traffic. One of the reasons behind this is that not everyone is going to want the same thing. Also, if you try to reach everyone, you'll wind up reaching no one because of a more scatter approach to marketing.
Top Digital Marketing Skills
Build Your Own Platform
While social media is important, you don't want to make it the only platform for your business. The only thing you should use social media and other platforms is to attract people to your own platform. One way you can build your platform is by getting people to sign up on your email list. One major goal is to have people recognize your site to the point that they go straight to your site when they want something.

Content Strategy: 6 Interesting Features To Consider
When it comes to online marketing and growth, you have to make sure that you are on top of everything. One of the most common ways businesses tend to grow is through research. They pay a lot of attention to what is selling and look into where they can improve. This is so that they can keep their best customers and gain some new customers. There are also many different methods for growing your business. Your best bet is to find a method that works for you.
If you are curious to get into the world of digital marketing, check out MICA & upGrad's Advanced Certificate in Digital Marketing & Communication. Become an expert in email marketing, social media marketing, content marketing, branding, marketing analysis, and PR.
upGrad's Exclusive Digital Marketing Webinar for you –
What's new in Marketing?
Digital Marketing Free courses to Learn
Popular Digital Marketing Blogs
Where Can You Learn Digital Marketing as A Complete Beginner?
As someone who is considering taking up a career in digital marketing, it is important that you acquire relevant knowledge in the field. As a complete novice, you can start the process with some self-study.

You will find a ton of resources online which can be a little overwhelming. But with the right amount of effort, creativity and knowledge, you can kickstart the learning process.
How important is Search Engine Optimisation to establish your brand?
As a digital marketer, SEO is one of the main techniques that you need to have adequate knowledge of. Even though SEO may be essential for every type of business, but it can offer a competitive edge for most of them.

Topics that you should cover in your self-study are Keyword Research, On-page optimisation, Off-page optimisation, building backlinks and Google's webmaster tools. Make sure that you cover the methods too.
Do you need to have basic knowledge of WordPress and HTML to deploy your digital marketing plan?
Acquiring a working knowledge of WordPress and Html are skills that can help you tremendously when you start out as a digital marketer.

For WordPress, you should be able to create forms, install plugins and possibly build landing pages. For Html, having a grasp of Html tags, understanding how web pages are treated by browsers, their usability and best practices should be enough to build your foundation.

You don't have to be a pro. Just picking these basic skills can certainly help.
Ride the Digital Wave