Digital is no more just a buzzword. Digital marketing sits at the center of the marketing strategy for every company. So, if you are wondering if digital is the right career option for you, then you've come to the right place. We are going to discuss various digital marketing jobs; whether digital marketing is the right career choice for you, and how you can become a great digital marketer.
Before we talk about the various digital marketing jobs, let's figure out if digital marketing is really for you. If you are a data junkie, a hardcore techie, a storyteller, or even an entrepreneur, digital marketing is definitely for you.
So, who are the people who are moving into digital marketing jobs?
IT professionals who want to use their technical and data skills in the function of marketing.
Sales and marketing professionals who have already been in traditional marketing for a while and now want to move into digital.
Students who are trying to start their career.
Business owners or entrepreneurs who want to scale their businesses and take it online.
Now let's move on to these dream digital marketing jobs that everybody keeps talking about:
1. Performance Marketer
The performance marketer is the guy who is responsible for spending all your money. Performance Marketer is the guy who's going to buy media, run and optimize campaigns, analyze data, and get you your revenue. He is the one who is responsible for running campaigns on Facebook, Google, remarketing, email, and all the various digital platforms, and finally generate ROI for the brand. The job of a performance marketer involves a lot of data crunching. So, if you think you are good with numbers and have a sense of adventure for trying out new marketing channels, then performance marketing is your cup of tea.
The job of a performance marketer involves a lot of data crunching. So, if you think you are good with numbers and have a sense of adventure for trying out new marketing channels, then performance marketing is your cup of tea.
2. Social Media Manager
A social media manager's role is to help the brand communicate with its customers across various social media channels. His role involves building and managing the engaged community for the brand.
Note that the social media channels relevant to your brand may be different. It might be LinkedIn, Facebook, Twitter, or Instagram or any other social media channel. The channel does not matter, the storytelling matters. So if you are a great storyteller, a right-brained person, and an internet junkie, the social media manager's role is the right option for you.
3. SEO and Content Marketing
These days SEO and content marketing go hand in hand and that's why we have clubbed these two roles. Let's talk about an SEO expert. The role of an SEO expert is to ultimately generate organic traffic for the brand by using On-page and Off-page SEO techniques, and through content marketing.
On the other hand, the role of a content marketer is to strategize content for the brand which is relevant for consumers across the funnel and ultimately generate organic traffic for the brand. SEO experts and content marketers need to work hand in hand. So, if you have a knack for data, tech, and content put together, this is the right option for you.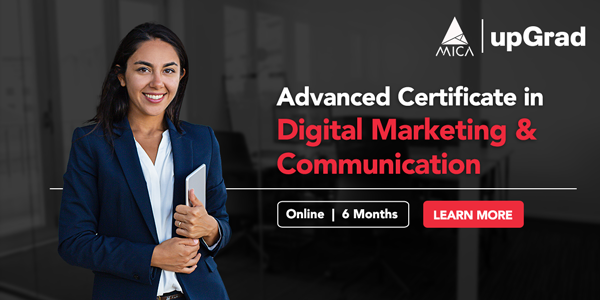 20 On-Page and Off-Page SEO Techniques: A Checklist
4. Marketing Tech and Automation
Technology is becoming an integral part of marketing today. The role of marketing tech and automation manager is to basically take care of all things tech. All marketing operations related to technology like making landing pages, website, taking care of marketing tools, etc., is the job of marketing tech and automation manager.
He is also responsible for automating all the customer communication flows across the funnel. Right from lead nurturing, email marketing, conversion rate, optimization, etc. His job is to basically make marketing more efficient. So, if you like both tech and marketing, then this is the role for you.
Best Digital Marketing Courses Online
5. Marketing Analyst
In companies where there is a huge amount of data available and generated, marketing analytics is becoming a specialized function. The role of a marketing analyst is to capture, mine, and analyze data and generate meaningful insights from it and then pass it on to the business and marketing functions. So, if you are a data analyst and you have a passion for marketing, the marketing analyst role is the right option for you.
10 Killer Digital Marketing Skills You Must Have
In-demand Digital Marketing Skills
6. Digital Communication
As brands and businesses are communicating more and more digitally, the demand for copywriters and designers is increasing by the day. If you have a knack for writing or designing, you can choose this as your career option within a digital marketing team.
These are the most popular digital marketing jobs. You can either become a specialist vertically, where you need to develop expertise in one of the specific channels, or you can become a generalist where you need to build your skills horizontally. Or, you can become a 't-shaped marketer,' where you build your skills horizontally and have one in-depth skill as well. These are the three options for you to progress your career in digital marketing.
Good luck!
Digital Marketing Free courses to Learn
upGrad's Exclusive Digital Marketing Webinar for you –
What's new in Marketing?
Popular Digital Marketing Blogs
What is the scope of digital marketing in India in 2021?
Over the years, marketing techniques have evolved. From radio and TV advertising to internet advertising, we've come a long way. The COVID-19 pandemic ushered in a new reality and made it almost mandatory for brands to shift their business online. With people staying home, the only way they could connect with a brand was by way of the internet. This made digital marketing the centre of all marketing activities.

Now and in the future, the scope of digital marketing in India looks promising. Small, medium and large companies have taken their business online which has increased the demand for skilled professionals in areas such as SEO, SEM, content marketing, social media and PPC. Companies are also looking for people who have expertise in allied areas including video marketing, AR, VR and artificial intelligence.

If you're someone who is planning to start a career in digital marketing in 2021, the opportunities are limitless.
What are the different types of SEO?
If you want to rank higher on SERPs, SEO has to be a part of your content marketing plan. However, just including relevant keywords isn't enough. For your SEO practices to work, there are four different types that you can get started on. They are on-page SEO, off-page SEO, local SEO and technical SEO.

On page SEO includes keyword research, optimisation of metadata and internal linking whereas off-page SEO includes competitor research, guest blog posts, backlink creation and local listings.

On the other hand, technical SEO as the name implies includes addressing the technicalities of a website including speed, mobile-friendliness and structure.
What are some of the benefits of digital marketing?
Today, digital marketing is benefiting businesses of all types and sizes. Some of the benefits include – cost-effectiveness, global reach, the ability to use online tools to track and measure results, personalisation, targeted marketing, brand awareness and improved conversion rates.

For any new business, digital marketing and social media marketing is the way to go. A large impact can be created with a limited budget too.
Ride the Digital Wave