The converged media trend is currently taking over the marketing industry. Today, brands do not restrict themselves to one or two platforms for promoting their offerings. Rather, they advertise their products on multiple platforms to reach an extensive customer base. 
Give this a thought – how many brands do you know, and how did you get to know about them? Is it only through social media platforms? We guess not. 
There are so many brands that you must have gotten to know by your friends and colleagues, some you had come to know through Facebook or Instagram, a few through YouTube ads or TV advertisements. You can even count the brands you saw through billboards or banner promotions. 
These mediums show that brands reach their niche audience and promote their products through multiple channels. It is widely known as convergence in the media and marketing industry. This blog helps you understand what converged media is and its various strategies.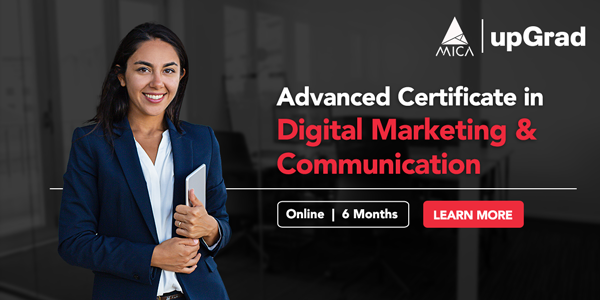 What are Converged Media and its role in the Marketing Industry?
In the digital era, we are constantly distracted by various platforms. Brands are using this distraction to generate profits. It is done through a converged media strategy. Therefore, before you delve into the technical definition of converged media in marketing, it is necessary to understand the meaning of its three components.
1. Owned Media
How do brands promote their products or services without spending a large sum on marketing campaigns or sponsored advertisements? They do it through owned media, which they have full control over. Brands do not need to pay extra for promoting their content on owned media. The best examples of owned media are websites, blogs, social media handles, and visiting cards.
2. Paid Media
As the name suggests, paid media is a form of marketing or advertisement for which brands have to pay. It is contrary to owned media. Whether through TV advertisements, YouTube ads, or sponsored ads on various social media platforms, brands have to pay for their content to reach the target audience. Since this form of marketing requires direct investment, it is called paid media.
3. Earned Media
Earned media is a marketing strategy where brands do not have to pay for advertisements directly. Instead, they earn the benefits. For example, all the great reviews of products or services on search engines are earned media where brands do not directly pay the customers for great reviews. Instead, they invest in improving their customer service. Similarly, brands also offer free or discounted PR products to influencers. When influencers post good reviews, brands gain publicity which further creates leads.
These three types of media often overlap. For instance, the brands' earned media and paid media make the owned media. Each of these elements plays a critical part in marketing strategies. It is for the businesses to decide where they should allocate their resources. Usually, brands prepare marketing strategies combining all three – owned, paid, and earned media. This amalgamation, known as convergence media, helps bridge traditional and modern marketing strategies. 
If brands wish to expand their customer base, they cannot focus on only one segment of their audience and leave out others. Therefore, they need to advertise on various platforms according to their customer base. In simple words, convergence media is a blend of several media and communication platforms through technology and marketing. It can also be called integrated digital marketing.
Why Does Your Business Need A Converged Media Strategy?
Here are a few reasons why almost every business needs a converged media strategy for marketing!
1. Expanded Customer Base
Since converged media strategy focuses on multiple platforms, it increases the likelihood of gaining more customers. Not all target group people need to be present on the same platform. Therefore, promoting your brand on various platforms can help you gain more customers.
2. Builds Trust
The online presence of brands is crucial in today's era. It helps gain the trust of the audience. If potential customers find the brand's presence only on one platform, they might not find it reliable or trustworthy. On the other hand, if a brand has its online presence on various platforms, it becomes easier for potential customers to verify and check reviews online. Therefore, converged media marketing is beneficial in gaining the trust of your target audience.
3. Greater Reach
The combination of owned, paid and earned media also boosts brand reach. When people see your earned media reviews, they are likely to visit your owned media channels (blogs or websites), thereby increasing your reach.
How to Create a Converged Media Strategy?
Convergence media is an excellent strategy for inbound marketing. Here is how you can build a Converged media strategy:
1. Studying Consumer Behaviour
Before you begin creating a converged media strategy, it is essential to understand and analyze customer behavior and pattern. You have to see how customers react to promotions and advertisements on different platforms. You must also explore which platforms offer maximum lead generation. Study your customer's behavior and analyze their requirements, preferences, degree of interaction, feasible modes of communication, and other relevant factors. After this, you need to list the marketing platforms based on priority.
2. Analyzing Resources
Since the essence of convergence media is the integration of various platforms and media, it also requires pooling all your sources together. First, you must analyze the available resources, including your teammates, colleagues, vendors, and agencies. For example, if you plan to take your content marketing game up by a notch, you can ask one of the resources to lead the content marketing team. If an internal resource is not available, you will have to seek help from an external resource.
3. Figuring Out Opportunities
It is also important to figure out opportunities on platforms. It means that you need to analyze which platforms will be the best for promoting your business. You should allocate maximum resources to those platforms. For example, if your firm offers recruitment services, you will be able to find the majority of the target audience on job search platforms like LinkedIn and Indeed. You would want to invest your resources in similar platforms rather than other social media websites. Thus, finding opportunities is critical.
4. Preparation, Execution, and Monitoring
After you have pooled all your resources and figured out growth opportunities, you need to prepare a converged media plan or marketing campaign. The last step is execution. Implement the strategy with full force by taking ownership. However, remember that only executing the strategy will not suffice. After implementing your converged media strategy, you also need to monitor its performance. Analyze your social media channels, marketing campaigns, customer interaction, leads generated, and the overall response of your strategy. If something goes south, you can act on it timely.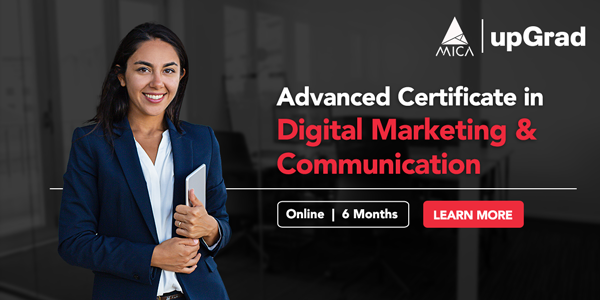 Conclusion
Understanding the various convergence marketing strategies can be a complex task, especially if you are not familiar with marketing and brand management fundamentals. So, suppose you wish to pursue a career in the marketing industry or start up your business. In that case, it will be highly beneficial for you to know the basic concepts of marketing, campaigns, and strategies that will facilitate the growth of your business.
To learn the various facets of marketing, you can enrol for the Advanced Certificate in Digital Marketing and Communication course offered by upGrad. This course teaches you the fundamentals of marketing, marketing analytics and strategy, and social media and content marketing. Moreover, you will work with over 70 digital marketing tools and platforms like Google Analytics, Facebook Ads, Hootsuite, Buzzsumo, Ubersuggest, GTmetrix, Ahrefs, Buffer, etc. upGrad also encourages learners to work on live projects and case studies to help them acquire real-world marketing skills.
So, what are you waiting for? Enroll in this course to master the nitty-gritty of marketing!
What is convergence media?
Convergence media is a combination of owned, paid, and earned media. Brands use a convergence media strategy for marketing purposes to reach out to different buyer segments.
What are the essential components of convergence media?
There are three elements of convergence media, namely, owned media, paid media, and earned media. Owned media is something that a company owns, like websites and blogs. Paid media includes sponsored advertisements or TV commercials, and earned media includes positive feedback from customers or followers.
What is a converged media strategy?
A converged media strategy is created for inbound lead generation. It involves analyzing customer behavior, pooling resources, planning, and implementation.
Prepare for a Career of the Future