Post-digital India initiative, the Internet has penetrated the soil where rain is still hesitant. As of January 2019, India's digital population amounted to approximately 560 million active users, reports a Statista survey. The figure categorizes India as the world's second-largest internet market primarily dominated by mobile internet users. As a social media marketer, what does it mean for you? What does it mean for businesses? How social media salary is growing in India?
If you are serious about getting into social media, check out our digital marketing courses from top universities.
Big Plans for 2022-23: Social Media Marketing Facebook, Whatsapp, LinkedIn, & TikTok 
Facebook Social Media Marketing
By mid-2020, Facebook will implement a limit on the number of ads a Page can run at the same time. Such limitation will impact just a small percentage of advertisers details of which will be revealed early next year by Facebook. As of now, Facebook says that very high ad volume hinders an advertiser's performance.
With fewer ads exiting the learning phase and more budget spent before the delivery system can optimize an ad's performance, Facebook has released Ad Volume API helping a user track a Page's ad volume for an ad account. It is expected that by 2022, the API will also monitor a Page's ad volume across ad accounts and the number of ads that each Page will be authorised.
From the above, we can infer that Facebook is concerned about its advertisers, and it acknowledges negligible ROI. If Facebook with the largest social media market share can achieve what it has planned for 2022, small and large businesses can expect a little comfort and startups can fully leverage this expansion strategy of Facebook.
WhatsApp Social Media Marketing
Registered in 2018, Whatsapp Application Services Private Limited with no turnover in FY18, reports revenue of INR 6.84 Cr and a user base of 40 Cr in FY19. Take a look at this WhatsApp survey that states 77% of Indian SMEs acknowledging WhatsApp as the online messaging platform connecting them with their customers across the country.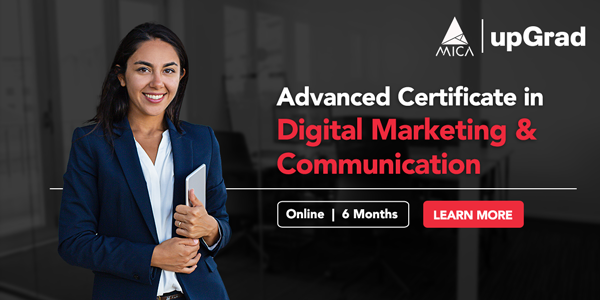 62% of those SMEs agreed that the platform the WhatsApp helped them increase sales and has become an essential part of their business. WhatsApp that also rolled out payments on beta-testing for select users is undergoing trials before it can relaunch its service alongside PhonePe, Google Pay, Paytm, Amazon Pay and others in the UPI payments race.
Post-acquisition of WhatsApp by Facebook, it is visible how the two forces are uniting to induct new businesses on board and help them expand worldwide. If you haven't considered WhatsApp for your business yet, it is time to join the bandwagon alongside GoIbibo, MakemyTrip, BookmyShow, INOX, and others.
With all the chances of joining the UPI payments race, WhatsApp with a subscriber base of 40 crores is no mean feat. Rumours have it that in 2022, WhatsApp in India will also roll out advertisement as done by Facebook on its messenger. With this newer avenue, business marketing will have a bigger playground to earn sales for company growth. Read: Social Media Marketing Interview Questions.
LinkedIn Social Media Marketing
The professional network platform, LinkedIn has reported over 575+ million users, with more than 260 million monthly active users. Companies and individuals engage on LinkedIn as its feed garners over 9 billion impressions per week. However, it is also a fact that only 3 million users (out of the more than 500 million) share content every week, which is only 1% of LinkedIn's 260 million monthly user-generated posts.
The 9 billion impressions are also the net of those 3 million users alone. With 50% of social traffic to B2B sites, Linkedin is considered the most credible source of content used by 98% of content marketers for B2B marketing and lead generation.
Ahead in 2022, LinkedIn has some plans for its advertisers. According to a source, LinkedIn's potential expansion for retargeting options will include letting businesses advertise to individuals instead of broad categories of people the way Facebook's retargeting works.
This addition to LinkedIn's repertoire comes as no surprise, with the platform rolling out live broadcasting services, geographic advertising and other useful features throughout 2019 and 2022. Sounds promising already? We bet it is.
Best Digital Marketing Courses Online
upGrad's Exclusive Digital Marketing Webinar for you –
Watch our webinar on "What's new in Marketing"
TikTok Social Media Marketing
With billions of dollars in funding, aggressive marketing, and creative appeal, for ByteDance's TikTok, 2019 has been a breakthrough year. The most downloaded app of 2019, TikTok has got the marketers both impressed and intrigued. Sharp at its strategy of making every user an influencer, TikTok has got it right with its parallel foray into online education via EduTok.
The way Facebook, WhatsApp, and LinkedIn have found a serious user-base that leveraging these platforms for business promotion, the curiosity spikes if TikTok is going to be an equally valuable marketing platform (which by all means is going to be a better B2C platform than B2B).
In-demand Digital Marketing Skills
What marketers can, however, start with on TikTok would be reserving their user-ids before it is late as that concerns branding. It is fine to have some initial reservation about the quality of videos produced on TikTok, but isn't that the way to the mass? As a marketer, you'll know how to turn that in favour of your business.
Digital Marketing Free courses to Learn
Conclusion
We know that our SMM strategy is not complete without discussing Twitter and Instagram. The fact is Facebook that now owns Instagram has decided to focus on Whatsapp, and Twitter plans a lot of weeding of fake profiles so that your advertisements receive genuine impression for better value realization. 
Does this bring you a plethora of information that is exciting yet overwhelming? Trust us; we are here to make it all a cakewalk for you. It is like owning a piece of furniture than renting it because, in the case of renting, you pay the same amount of EMI but eventually don't own the product. We would love to help you devise and own your unique marketing strategy instead of paying multifold to a third-party. 
If you wish to explore and become an expert in Digital Marketing, check out MICA and upGrad's Advanced Certificate in Digital Marketing & Communication. Become an expert in social media marketing, content marketing, branding, marketing analysis and PR.
Popular Digital Marketing Blogs
What are the different types of social media marketing?
The different types of social media marketing include social content sharing on different social media platforms, networking services, building services through community, review sites, social bookmarking services, social geolocation and meeting services, etc.
Social media marketing is the most cost-effective form of marketing, allows demographic targeting, and gives a wider reach in a short period. Additionally, all the metrics can be measured in real-time, which makes it a unique and most important digital marketing channel compared to others.
What are some emerging social media marketing trends in 2022?
Over the past few years, social media marketing has completely transformed. From just one social media platform to manage and market on, there are now numerous social media platforms, each having its own identity and content niche. A well-crafted social media strategy as per the emerging trend is the key to successful social media marketing.
Some of the emerging social media marketing trends include social media chatbot communication, brands are becoming more adaptive to AR and VR technologies, growing market for influencer marketing, local targeting through voice search, rising consumption of short videos, engagement with ephemeral content (stories which last only 24 hours), user-generated content, etc.
What are the most effective social media platforms for businesses to reach customers?
In the B2C segment, the most effective social media platforms include Facebook, Youtube, Twitter, and Instagram, and Snapchat.
Whereas, in the B2B segment, LinkedIn is the most preferred social media channel followed by Twitter, Youtube, and Slideshare.
Ride the Digital Wave