A Full stack developer is an engineer who can design and develop an end-to-end application independently by handling all the work of coding, databases, servers and platforms. Full stack projects can be further classified as web stack, mobile stack or native application stack depending on the solution stack being used. 
As more and more companies are looking to hire full stack developers in India, "Full-stack developer" is a title that every other coding/development engineer wants to update in their LinkedIn and Facebook. Being a full stack developer, you will need to know all of the technologies that are required to build an application from scratch. To become full stack developers, most engineers want to expand their skills horizontally.
But unless the skills are known in-depth, the claim will remain a hollow title. If you are upgrading your skills to become a full stack developer, be sure to learn all the technologies in its full depth of understanding. Doing hands-on projects can help you gain in-depth knowledge.
Also, Check out our free courses
In this article, we will discuss 8 full stack coding project ideas you can try out. You should choose different languages, databases and frameworks for different projects. You may choose technology combinations from the examples below
Front-end languages: HTML, CSS, Javascript etc

Front-end frameworks: AngularJS, React.js, Bootstrap, jQuery, SASS, Foundation, Semantic-UI, Materialize, Express.js, Backbone.js, Ember.js etc.

Back-end: PHP, C++, Java, Python, JavaScript, Node.js

Back-end frameworks: Django, Express, Laravel, Rails, Spring etc

Database: Oracle, MongoDB, MySQL
Check out upGrad's Java Bootcamp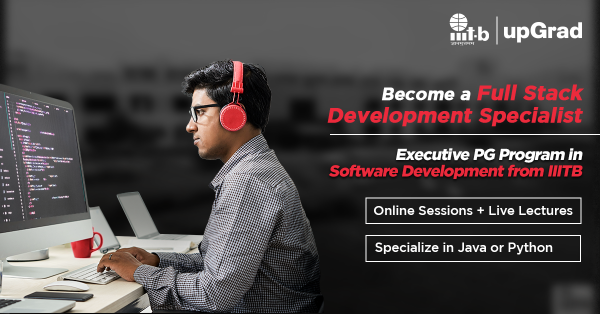 Learn to build applications like Swiggy, Quora, IMDB and more
8 Full Stack Coding Project Ideas & Topics
1) Content Management System for a blog
WordPress and Drupal would be the best examples of full stack web app development project ideas for students. Using the CMS users must be able to design a web page using the drag and drop method. Users should be able to add textual or media content into placeholders that are attached to locations on the web page using drag and drop method.
This way, users should be able to design the whole website. Users must also get an option to publish blog posts. For this, you need to have a text editor component that accepts user input text and converts it into HTML and push into a database.
The website must be published over HTTP and HTTPS protocols such that the blog posts are served from the database and displayed to the visitors in the page template designed by the blog owner. 
Explore our Popular Software Engineering Courses
2) Multi-client website offering client services
Here merchants are your primary customers. Merchants must be able to sign up at the site and create a page for themselves that display a list of their services and the pricing.
The users who are customers to your customers should be able to sign up as users and purchase goods or services from the merchants. There should be a standard checkout process throughout which is integrated into a payment gateway system. 
Enroll in Software Engineering Courses from the World's top Universities. Earn Executive PG Programs, Advanced Certificate Programs, or Masters Programs to fast-track your career.
3) e-commerce website for automotive parts
Under this project, you can develop a standard e-commerce website that displays products to be sold. Users should be able to select the products they want to buy and add them to cart. Users must then be able to make payments via a secure payment gateway.
4) Food delivery application
This application should be able to form a bridge between restaurants and consumers. Restaurants owners must be able to sign up and list out their food items along with the price. Users must be able to sign up, view the restaurants nearby and order food items from selected restaurants.
Restaurants should accept the order and assign a delivery person to the order. The location of the delivery person and the dynamic ETA of delivery must be displayed to the user who ordered food. The cart and payment page must be unique across the full application. 
upGrad's Exclusive Software and Tech Webinar for you –
SAAS Business – What is So Different?
5) Grocery delivery application
Assume this project is for a huge online departmental store. Assume that they have a myriad of grocery items at their godown. All items must be listed on the website, along with their quantities and prices.
Users must be able to sign up and purchase groceries. The system should present him with delivery slot options, and the user must be able to choose his preferred slot. Users must then be taken to the payment page where he makes the payment with his favourite method. 
In-Demand Software Development Skills
6) e-commerce portal for used furniture sales
Another big example of full stack web app development project ideas for students is creating an e-commerce portal. Assume this project is for a startup that is acquiring used furniture from users at a price, refurbishing them and selling them off at a margin. The website must display second-hand furniture that is currently being sold.
Users must be able to sign up on the site and set up their profile. Users must be able to search for their required products and checkout to the payment page. Once payment is successful, the expected time of product arrival must be communicated to the user via email as well as displayed on the order page.
Users must also be able to sell used furniture to the company. Users must be able to upload pictures of the items they intend to sell. Based on the images, company admins must be able to decide whether to buy or not.
Explore Our Software Development Free Courses
Check out upGrad's Full Stack Development Bootcamp
7) Web portal for motor servicing at home
This project is going to be for an automotive workshop that is intending to deliver doorstep service. The workshop must be able to display their services and cost on the website. Users must be able to register and login to cart the required services. Users must then be able to confirm the service time slot and complete the checkout process.
8) Project Management application
This is going to be the toughest of all with a lot of features. The should have a framework of a basic social media site with users being able to communicate with each other. Users should be able to create projects and tasks within projects.
Users must be able to assign tasks to other users and must be able to comment on it just like on a social media post. To start with, each user can have a calendar view and a kanban style board. Users must be able to close and archive tasks as well as projects when completed.
Read our Popular Articles related to Software Development
Adding one more easy and hassle-free idea to this list of full stack project ideas for resume.
9) To-do list project
A to-do list app is a fundamental and straightforward project with a use case in daily life. One of the most common full-stack projects for beginners is a to-do list. Like Microsoft's to-do list application, you can create a to-do list. When a task is finished, the feature to remove it from the list must also be available.
Your front-end development skills will improve due to working on this project. You'll gain valuable experience using the CRUD operations on databases by storing items in the directory and erasing them from it. You can also implement user login and authentication using the to-do list app. Below is a link to a sample source code for a to-do list website. You are welcome to draw ideas from it and create an amazing to-do list using your own talents and creativity.
Advanced full stack project ideas for resume
While working on full stack web app ideas for beginners will strengthen your base, practising on full stack web development project ideas for students in final year will further enable your skills to shine brighter. Here are a few other full stack application examples and ideas to build your portfolio.
10) Blog Website and App
One of the best advanced full stack project ideas for your resume is to create a website.
Users can post their opinions on a variety of topics on a blog website. You can be as imaginative as you like. There are a huge number of blog websites. Any of these blog websites can serve as inspiration for your own. People must use their login credentials to access this site, and proper authentication will also be performed.
The user can then publish their blogs for viewing by the public, and they should be saved in the database, so they stay there. The ability to edit a blog post after it has been published and delete it entirely from the post would be the icing on the cake.
11) Portfolio Website
In the modern world, portfolio websites are a trendy concept. Developers create some amazing portfolio websites to impress clients and showcase their abilities. Making a portfolio website is a great practice, especially for front-end work, and there are no restrictions for students or even professionals having to learn web development.
You can be as imaginative as you like. These full stack web development project ideas for students will allow them to not only present their own portfolio but flaunt their practical implementation, too, with a smooth interface.
12) Food delivery app/website
Who is not a fan of food? After a long day of work, everyone wants to indulge in a delicious meal. As a result, many websites and apps, including Uber-eats, Swiggy, and Zomato in India, have become well-known and built profitable businesses around this concept. Therefore, a popular and relatively new idea for a full-stack project is a food application or website. Such full stack web development projects, if implemented successfully, can significantly gain popularity among the audience. 
13) Website or app for e-commerce
Because it is a very well-known project, you can find an e-commerce website or app in almost every full-stack developer's portfolio. This project is huge and calls for a great deal of database, front-end, and back-end expertise. It requires a lot of effort and time to complete and is considered a major project.
Either create your own e-commerce website or app or attempt to copy an already successful, widely used app or website, such as Amazon, Flipkart, etc. Make sure to brainstorm diverse full stack web app ideas for e-commerce platforms.
 14) Video Conferencing App/Website
Try to work on the most in-demand full stack web development projects to keep up with the changing demands of the time, and what's better than the most popular video conferencing applications! The websites and apps for video conferencing are also excellent full-stack projects to get your hands on.
Video conferencing tools like Zoom, Google-Meet, Microsoft Teams, and others have become indispensable in our lives since the global pandemic hit. A video conferencing app may have features like audio-video chat, text chat, video recording and storage for later use, call recording and chat storage, a whiteboard for drawing and explanations, and more. In this project, there is a lot to integrate and discover.
15) Social Media App/Website
Another full stack application example is a social media app. In today's world, social networking is all that is around us. We use numerous social media platforms on a daily basis, including Instagram, Facebook, Snapchat, and others. Making your own social media application is a fantastic full-stack project.
A social media site or app is different from a chat app. An image, video, or text can be posted here for others to like, dislike, comment on, and share. It is comparable to creating a social network. This project is excellent for practising both front-end and back-end code (along with the database).
16) Content Management Tool or System for Blogs
Another good example of advanced full stack project ideas for your resume is creating a CMS. A good example of a content management system is WordPress. The user can drag and drop the available items to build a web page. An uncommon project like that attests to your full-stack developer expertise.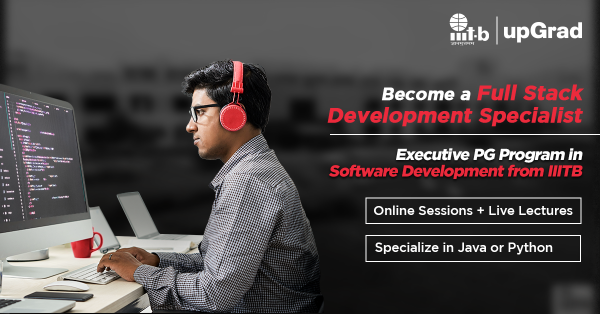 Users of a Content Management System (CMS) must be able to drag and drop elements to build their own web pages. The user should be able to add text and media content into placeholders attached to the web page by using these features. Therefore, users should be able to create websites and post blogs. A text editor that accepts user input converts it to HTML and pushes it to the database.
17) Project Management Tool
The Project Management tool is the most difficult full-stack project and has many features. Examples include the Kissflow Project, Asana, and Trello. This project must have the structure of a fundamental social media platform with user-to-user communication.
Users should be able to collaborate on project creation and create tasks inside of projects. The users should be able to allocate work to one another and comment on them, just like on social media.
Conclusion
Being a full stack developer is a tough job & that's an important reason full stack developers get very good salary package. Its difficult but it's achievable if you do the right amount of hard work. Execute these project ideas using different technologies and frameworks, and you will have hands-on experience in all underlying technologies.
Make sure not to reuse the same language, database or framework over and over again on all projects. We hope you will have an excellent learning opportunity in executing these projects. If you are interested to learn more and need mentorship from industry experts, check out upGrad & IIIT Banglore's PG Diploma in Full-Stack Software Development.
What is the best way to handle exceptions?
The faults that can occur when transmitting or receiving a message are exceptions in coding. Interference, noise, or a breakdown in the device can all create these problems. Exception handling is a programming language feature that allows program code to be written in such a way that if an error occurs, the program can catch the event and take necessary action. The optimal technique to handle exceptions is determined by the language and system you're using. A general strategy would be to catch exceptions whenever feasible and take appropriate action based on the type of exception thrown. You should also log the exception so that you can look into it further.
What is the importance of serialization in programming?
The process of transforming an item into a stream of bytes is known as serialization. This stream can then be saved in a file or sent over the internet. The item is regenerated when the stream is reconstructed. Serialization is crucial because it allows programs to store data in a portable and rebuilt format. This can be used for storing data in a file, transmitting data over a network, or passing data between computer components. It also saves time and memory by reducing the need to generate a new copy of an item each time it is utilized. The program can simply store the object once and then access it multiple times by reading and writing the bytes that represent it.
What are the application areas of ReactJS?
ReactJS is a user interface library written in JavaScript. It allows you to design reusable components, making your code more readable and maintainable. When a user interacts with a ReactJS component, it is automatically updated by ReactJS. This improves the responsiveness and speed of your app. Web development, mobile development, and desktop development are all possible with ReactJS. It is widely used in web development because it allows developers to design reusable components that may be reused across multiple web pages. Because it helps construct user interfaces that are responsive to varied screen sizes, ReactJS may also be utilised for mobile development.
Prepare for a Career of the Future