Anyone aspiring to become a Web Designer must know that they cannot do without CSS. CSS allows you to impart creative styles and layouts to your websites, making them unique and attractive. With CSS, you can experiment with page layouts, tweak the colors and fonts, add cool effects to images, and so much more. Another excellent CSS feature is that it helps separate the presentation from the structure (HTML) into various files.
Check out our free courses to get an edge over the competition.
However, it is not easy to master CSS. To learn this tool, you must possess many skills, including design, coding, and creativity. It takes time to acquire these skills and gain a certain level of mastery over them. While the learning process is a steep one, you can boost your skills and knowledge base by building your own CSS projects. As you create and design different projects of varying skill levels, your practical skills improve substantially.
Check out upGrad's Java Bootcamp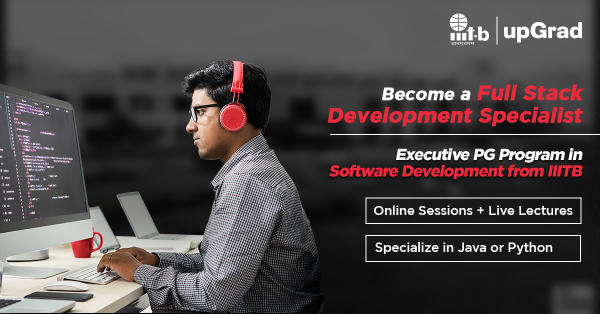 Read: 21 Interesting Web Development Project Ideas For Beginners
10 CSS Project Ideas
Here are 10 CSS project ideas for you that can help you scale up your Web designing game!
First, let's start with the most basic CSS projects, and then we'll move onto the more elaborate ones.
Check out upGrad's Full Stack Development Bootcamp (JS/MERN)
1. Revamp an existing site using modern CSS themes
You need not design a website from scratch. All you have to do in this project is to tweak the design and theme of an existing website to give it a new and exciting look.
When it comes to a website, a monotonous color scheme looks cliched. Earlier, if you wanted to change the style or theme of a website, you would have to use theme switchers that usually required an additional collection of themes along with JavaScript-based switching controls. However, today you have browsers that let you play around with different themes via the CSS Custom Properties (variables) feature.
If you want to add a dark theme to your site, Modern CSS: Adding a CSS Dark Theme has a detailed dark-theme implementation tutorial. Then there's Applying CSS Conditionally that describes the ways of defining @media query rules and prefers-color-scheme. You can check out Strategies for Theming to get ideas for your website's themes. It has a wide range of theme ideas.
Explore Our Software Development Free Courses
upGrad's Exclusive Software and Tech Webinar for you –
SAAS Business – What is So Different?
2. Transform a website into a printer-friendly version
Not all websites allow for hassle-free printing of pages. This is because HTML-based sites are continuous platforms that don't function optimally on printed media. There can be many reasons for this incompatibility, including incorrectly aligned sections, improper text sizes, column dimensions, scaling, and missing/cropped content, to name a few.
Thankfully, CSS allows you to fix such issues and transform the website into a print-friendly one. You have to use CSS to reset the styles (from white on black to black on white), eliminating irrelevant sections (images, menus, forms, widgets, etc.), aligning the elements within the layout, and so on. All of this can be accomplished within a few hours.
To get started with the process, check out How to Create Printer-friendly Pages with CSS. It is a print-optimization tutorial loaded with useful tips. You can use Browser-based Developer Tools and Browser DevTool Secrets to figure out how to alter styles after opting for print rendering.
3. Change the layout of a form
For this project, you have to take up a website that includes forms (inquiry/survey/registration form) and examine whether the form was recently created. Generally, web forms that have been created a while back tend to have container DIVs and float-based layouts that don't bode well on small screens (mobile devices). Also, such forms may contain unnecessary JavaScript elements as well.
The best tool for this project is CSS Grid. It will enable you to remove all the unnecessary markup. You can create bulletproof responsive layouts without relying on media queries. You can check out Production-ready CSS Grid Layouts and Creating Layouts with CSS Grid to get a better sense of how CSS Grid works.
Learn more: Event Bubbling and Event Capturing in Javascript Explained
4. Improve the speed of a website
If your website isn't fast, you will lose visitors. A webpage requires an average 2MB download that takes 20 seconds to load on a mobile screen. With CSS, you can create seven files, each of 65KB. This can make a huge difference in your page loading speed.
Scan an existing website and identify the opportunities for optimization. It could be image replacement/elimination and changing fonts and JavaScript effects. As you make these changes with CSS, the site's weight will be optimized, enhancing its performance.
For this project, you can experiment with Testing Tools and Debugging for UI Responsiveness to understand how to use modern browser DevTools to evaluate a site's performance and identity points for optimization. You can further check out the
Jump Start Web Performance that includes crucial and pioneering development suggestions for improving site speed.
Now, we will talk about a few other excellent CSS projects that you should consider.
Explore our Popular Software Engineering Courses
5. Solar system animation
Although this is a pretty challenging project, it is both unique and exciting! This project aims to design an accurate model of the solar system, along with an interstellar background, to give it a more realistic feel.
This solar system project is devoid of any image and runs on pure CSS. Each planet has a rotation speed, both created and implemented in CSS. The best part – it features a fully time-scaled solar system, so all the planetary objects have a time relative to Earth year.
Check out: HTML Project Ideas & Topics
6. Pure CSS minesweeper
This project is a recreation of the classic Windows minesweeper using pure CSS. Though it may not be as smooth as the classic minesweeper, it does the job right.
The CSS code is short and straightforward. As for the user interface, it looks almost a replica of the original Minesweeper UI. It can accurately track time. Bottom line – you will enjoy playing the game as much as you did with the original minesweeper. This minesweeper doesn't have a single element of JavaScript – it is all CSS!
7. Day-night toggles
Another complex project on our list, this day-night toggle system, is not as simple as it looks. This pure CSS project includes an intricate web if functions running on the backend.
On the surface, it runs through a checkbox input that passes the data to the backend. The frontend is quite impressive. The toggle icon can change from the sun (during the day) to a moon (at night). The entire background gets animated when you make the switch from day to night. The toggle is designed to capture each click of a user and accordingly animates the interface into day or night. Needless to say, CSS helps make the icons of the toggle incredibly stylish.
In-Demand Software Development Skills
8. Custom map creator
This map creator is yet another project purely built on CSS. However, it includes dynamic features like terrain placement and 3D rotation, which are standard elements of a JavaScript application.
This custom map creator uses CSS for implementing arrows for rotation, rotation effect, and all click-to-place features. The entire concept behind this project is put to effect using 3D cubes. All the blocks function as 3D elements. You can rotate the blocks by merely hovering over them.
9. Animated 3D bar charts
This 3D bar chart is unlike any other you've seen before! This project is the perfect example to depict the flexibility factor of modern CSS.
These bar charts run on the flexbox container. Thus, they will automatically adjust their size based on the number of bars you add and the container size. Each bar chart gets animated when you slide it into view, and since the size of each bar runs in EM, they are adjustable – they can scale naturally depending on the font sizes of the browser.
10. iOS 7 icons
In this project, you will recreate all the standard iOS 7 icons using HTML and CSS. You will first hardcode each element of these icons into HTML (with a span/div element) and then use CSS to style them. The icons will not use SVGs or image files.
You will build all the 22 icons, and all of them must be the spitting image of the original iOS 7 icons, and hence, this project requires complete attention to details.
Read our Popular Articles related to Software Development
Also Read: 16 Exciting Javascript Project Ideas & Topics For Beginners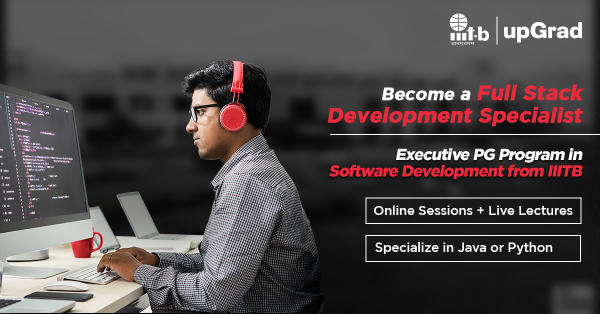 Learn Software Engineering Courses online from the World's top Universities. Earn Executive PG Programs, Advanced Certificate Programs, or Masters Programs to fast-track your career.
Final Thought
We hope these ten CSS project ideas inspire you to start your project building journey using CSS. Granted that these projects are quite time-intensive, the end result will be promising. You will have a better grasp of CSS concepts and understand how to implement them in different scenarios.
If you're interested to learn more about full-stack software development, check out upGrad & IIIT-B's Executive PG Program in Full-stack Software Development which is designed for working professionals and offers 500+ hours of rigorous training, 9+ projects, and assignments, IIIT-B Alumni status, practical hands-on capstone projects & job assistance with top firms.