Your branding represents a personal as well as a professional image of the external world. It carries a snapshot of the preview of your professionalism. Overall, the personal brand helps you cultivate the excellent practice of connecting with the world we work and live in. It renders authenticity, adds credibility, and builds trust between patrons and the professional community.
Introduction
When you talk about personality, you often think of the qualities stuck with your personas, such as the look, attire, attitude, speech, confidence, knowledge, and whatnot. However, what works in the professional sphere is the "brand." The brand that carries your professional image acts as a passport to the professional world.
What sells is a brand. Of course, a brand inherits lots of salable qualities. The qualities you acquire with your constant hard work and determination for the obvious objective of sustaining on the professional path. A personal brand acts as a medium to achieve your professional goals.
What is a Brand?
In the corporate world, businesses strive to build an enduring brand that connects with the pool of stakeholders professionally and emotionally. The concept of the brand also holds suitable for individuals. The competitive marketplace today expects every entrepreneur and business professionals' need to rely on a personal brand.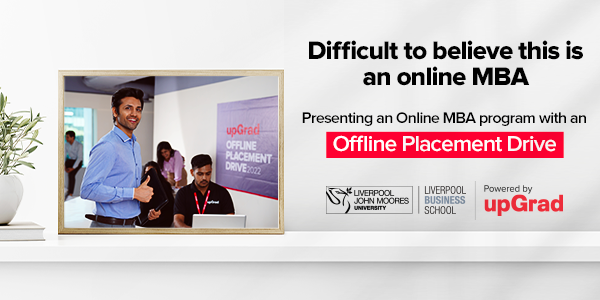 What is Personal Branding?
Branding, in layman wording, could be termed as positive propaganda and, of course, supported with authentic, fact-based, and proven track records on justification. We often get attention to the famous quote by John Jantsch. It reads as "Personal branding is the art of becoming knowable, likeable, and trustworthy."
Personal branding ensures you remain on the right path to professional growth and lead to the desired spot of your career objective. The brand aligns the mission you state and works towards the vision you as a professional see.
In the revolutionary internet world, the digital channels proved fast and economical vehicles to create a brand for yourself and manage it online. Chris Anderson rightly quotes, "Your brand isn't what you say it is; it's what Google says it is." The footprint is high here, and people prefer social media for online presence.
Importance of a Personal Brand
Understanding how to brand yourself is the most crucial aspect of identifying and valuing yourself in today's competitive market. The brand helps you in your career and also in the company you represent.
For businesses, a brand turns successful for its unique positioning maintained in the marketplace. On the same analogy, a professional ought to highlight himself by creating a personal brand. The unique public identity you set through a brand carries your professional acumen responsible for success.
Learn Digital Marketing Course online from the World's top Universities. Earn Masters, Executive PGP, or Advanced Certificate Programs to fast-track your career.
Why Build a Personal Brand
The personal brand credits a unique selling proposition. The goal is to stand different from others and maintain the motto you carried with your brand. The message you carry through your profile, say, your resume, you should state personal positioning. Besides highlighting your speciality, achievements, you must convey your can-do and can-lead riders.
How to Build a Personal Brand
To brand yourself means to develop the professional image you bank on it. You create a unique and professionally compelling identity that projects your image notable for the credentials and qualities you pose. For example, when we hear the name of Steve Jobs, we immediately collect the impression of his personal brand synonymous with his company image. Irrespective of your academic career, you must market your personal brand to position yourself. This is a unique way of marketing yourself.
There are many factors considered when you create a brand for yourself. It is about developing a professionally inclined image of the self. Like any website, a product user impresses, your profile on the web needs to be catchy enough to attract viewers. Similar to the boom in digital marketing, social media is no exception to individuals' promotion.
You can make use of the below tips to enhance your personal brand:
Make optimum use of digital channels to promote your career goals.

Highlight your achievements and professional track record, including certifications.

Ride your profile on social media.

Sharpen the competitive edge and seek badges and accreditation to online courses.

Besides resume building, you can go for a video resume.

Acquire a personal website to help write blogs, articles, and forums.

Engage in professional networking, forums, email lists, and subscriptions to professional bodies.

Involve also in offline events, such as professional conferences, workgroups, launches, exhibitions, etc.
Needless to say, do nurture your personal qualities. People want to connect with people, not merely the brand in the virtual world. People do business through people they feel comfortable, trustworthy, and reliable. The testimony of the well-mannered approach, proven communication skills, and personality ascertained only through face-to-face interactions and professional rapport.
Benefits of Personal Branding
In the marketing world, mass follows the 'halo effect,' that is, a positive impression stays long. Say when a celebrity brand ambassador endorses a product, a thread of a positive biased connection promotes the brand.
On a similar ground, you as a stakeholder of your company, when standing distinct, get recognised by the mass. The network and connections around you relate you with the company or vice versa. The positive halo here transmits the branding credits to your company.
When personal branding is associated with you, you are the product and your employer, the customer. Now consider branding yourself to meet the needs of the customer. Your attempt to keep yourself marketable by making a brand image of you with your skills and ability valuable.
The efforts within your career help boost your personal brand value. When the brand image is recognisable, publicly acclaimed, you get more opportunities to shoulder more responsible positions. You may also be representing industry events, workshops, symposiums, and speakers.
Conclusion
To enhance your knowledge in the arena of professional networking, you can count on upGrad and their courses. upGrad as a brand represents India's largest online higher education company. It conducts numerous courses in various disciplines, including Arts, Business, Management, Science & Technology, Education, and even Psychology & Criminology.
True to its motto, "Building Careers of Tomorrow," the courses on upGrad aim at developing students to acquire their professional acumen with the right direction sought from the experienced networks while learning.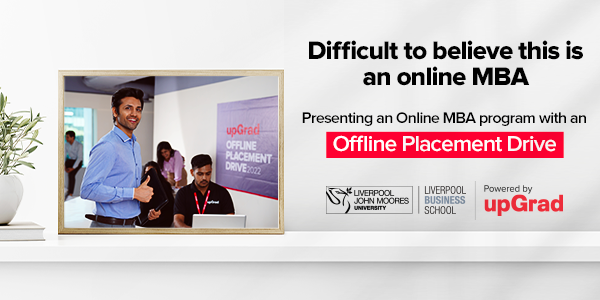 The big challenge in life is to convert the barrier into an opportunity. 'Now' is always the best time to upskill yourself with latest technologies. Checkout upGrad's top courses in Data Science, Machine Learning, Digital Marketing, MBA & Full Stack Development.
If you are curious to get into the world of digital marketing, check out upGrad & MICA's Advanced Certificate in Digital Marketing & Communication.