Content marketing is easier said than done. It is not just about marketing what the brand or product offers to the consumer but is about understanding what the consumer needs or prefers, regardless of the brand or product. A good content marketing example can be something as simple as a blogpost to something as elaborate as a well-produced branded video.
It may connect to the brand, tangentially or directly, or not, but it strikes a chord with the consumer. Here are some of the popular, most effective content marketing examples that will help you plan a successful campaign for your brand, product or business:
1. GoPro and User-Generated Content
GoPro is the popular tech giant that manufactures action cameras, amongst other things, and changed the market with its product as well as marketing. The cameras are robust, streamlined and top-of-the-line in quality, so it wasn't a difficult product to sell. But GoPro went a step further and invited its users to create content for them. It was simple— the brand urged users to share their videos and photos shot using their GoPro cameras, and these videos were used to market to their potential consumer base.
Learn digital marketing courses online from the World's top Universities. Earn Masters, Executive PGP, or Advanced Certificate Programs to fast-track your career.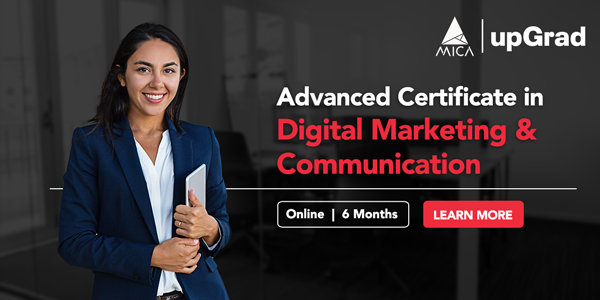 GoPro set up an efficient structure in place to control the quality of its user-generated content by creating a website where users could submit their videos and even have a tutorial teaching them how to shoot captivating videos effectively. It targeted travellers, adventure sportspersons, skateboarders and tied up with them to create some beautiful, awe-inspiring and eye-catching visual content. This brought down production costs drastically and is one of the best content marketing examples.
2. Absolut Vodka Designer Bottles
Marketing for alcoholic beverages is always a slippery slope. While only surrogate marketing can be used to advertise the product, how the surrogate is used is what clinches the deal on the campaign becoming successful. Absolut Vodka took the art and entertainment route, tying up with prominent and leading artists and design exponents from across the world to design its bottles, creating limited editions of each design.
Starting off with the Absolute Perfection campaign back in the 70s with Andy Warhol, Absolut Vodka designer bottles have often ended up as a collector's item, mostly for the famed designer associated with the work. From Damien Hirst to Keith Haring to Tom Ford, it has collaborated with top artists, making art accessible to the masses through its bottles.
3. Share A Coke Campaign
Another successful yet simple content marketing example is Coca Cola's Share A Coke campaign. The soft-drink brand is renowned worldwide for coming up with the most popular campaigns, but its most effective and immersive one was "Share A Coke". Incepted in Australia, Coca Cola started by printing out the top 150 popular names and stuck them onto their bottles. Consumers flooded the aisles and counters to grab a Coke bottle or can with their name on it, thus catapulting sales.
Consumers soon began voting on the next set of popular names that should appear on the cans or bottles, and the rest, as they say, is history. The campaign soon spread across the world and had a great run in India as well, with cans and bottles being produced with the labels "Sister", "Ammi", "Bhaiyya", and the like. Now, this is an "immersive" campaign, where the consumer is as good a part of the product as the brand itself. And all it took was a simple tweak in its packaging!
4. McDonald's Question Time Campaign
McDonald's has long suffered from a problematic image of using raw material that is either of questionable integrity or procured by questionable means. Consumers were soon losing faith in the brand's integrity, so McDonald's began a transparency campaign to regain its consumers' trust.
It set up an exclusive website where users could log on and pose their questions about the authenticity of the produce used by McDonald's and how their favourite dishes are made. What's better was that McDonald's stepped up to the occasion and answered all questions posed with bracing honesty. It even roped in the co-host of the popular show "MythBusters", Grant Imahara, to field questions and provide a face of authenticity.
The brand engaged with the consumers on a personal level, and the campaign helped it turn its reputation around. This showed that content marketing could not only be used to increase your market share or set sales soaring high but also to save face in the time of doubt and discomfort.
5. Olay's #FaceAnything Campaign
Olay's #FaceAnything campaign is one of the finer content marketing examples because the brand leveraged its core values to enrich and empower the life of its consumers. While its products are aimed at enhancing the beauty of its consumers, the brand flipped the concept of beauty on its head to talk to women about what mattered the most: inner beauty.
Olay started a conversation about the various character traits that constituted beauty by collaborating with nine social media influencers to tell their respective stories of struggle, success, and liberation. It featured prominent women personalities such as Aly Raisman, Lily Singh, Denis Badot, among others, who each shared a quality or personality trait that many had dubbed as problems such as "too strong", "too outspoken", and how they overcame said criticism.
The campaign inspired and empowered women to be themselves and build on their strengths by overcoming their fears and doubts with the confidence that Olay provided. It built a direct emotional connection with its consumers, thus forging a stronger bond with them.
6. Burberry Kisses Campaign
Burberry created an innovative campaign where it brought the product experience to the consumer by virtually helping them try on the brand's latest range of lipsticks and beauty products online. The extra interaction that made it all the more interesting was that after trying on lipstick virtually on Burberry's site, users could virtually send a kiss to anyone in the world.
Partnering with Google, the innovation leveraged image capture to allow its users to press their lips to the screen, capture a kiss and send it to someone they know in any part of the world. They could track the journey of the kiss with Google Street View and Google Places, thus building the excitement up for the kiss! By using the emotional premise of wanting to connect with a loved one far away, the campaign tapped into the users' needs and desires, creating a fun and romantic campaign in the end.
7. Airbnb Magazine
Nobody does travel better than Airbnb. The brand combines the excitement of new travel experiences with the comfort of a lived-in space that helps travellers feel at home in a foreign land. With the Airbnb Magazine, the brand put the money where its mouth is to create personalised content for travellers who had found comfort in the brand. While the brand had associated itself with the tourism industries of many countries, like Sweden, for example, and had also used guidebooks to enhance the tourism experience, the introduction of the print magazine was a step in the right direction towards stamping its authority in the tourism industry.
It leveraged the huge repository of data, from travellers and hosts alike, at its disposal to provide country-wise, specific suggestions for its customers. At a time when brands were moving from mainstream media to digital, the brand turned the trend on its head to capture the travel magazine market.
Best Online Digital Marketing Courses
8. The ALS #IceBucketChallenge
While this might not be for a "brand" or a "product", this is still one of the best content marketing examples that are yet to have started. The brand here is but a cause, and the content here is nothing but user-generated content. Primarily started to raise awareness for Amyotrophic Lateral Sclerosis (ALS), a disease that affects the neuromuscular system, the social media trend involved pouring a bucket of ice water over one's head, and capturing it and sharing it with the rest of the internet for likes and virality.
The person performing the challenge then nominates another friend or ally, who then pays it forward as the chain continues. Soon, celebrities and persons of interest joined in the activity, and the challenge spread like wildfire, to the extent where people had forgotten the reason it was being done in the first place. But even in the context of raising awareness for a noble cause, the campaign was extremely successful, raising over $220 million for the combined organisations helping combat the ALS ailment.
Top Digital Marketing Skills
Conclusion
From the above examples, it can be seen that while content marketing is not a cakewalk, it also shows that neither is it too complicated to figure out. It is very intuitive, and once you learn the basics of it, crafting a campaign only becomes simpler. And you don't have to go very far. There are online blogs that explain the things to keep in mind while creating a content marketing campaign, along with articles that guide beginners who are looking to cause a stir in the content marketing space.
If you want to go deeper and build a comprehensive skill set in marketing, do it from the comfort of your home with upGrad's online courses. It offers an Advance Certificate Course in Digital Marketing and Communication, a 6.5-month course in collaboration with MICA, one of India's leading educational centres for marketing and communication.
For more such informative articles on marketing, head to the upGrad Blog page and start learning!
upGrad's Exclusive Digital Marketing Webinar for you –
What's new in Marketing?
Digital Marketing Free courses to Learn
Popular Digital Marketing Blogs