Who is a Content Marketing Specialist?
Content marketing specialists are creative visionaries who help provide businesses with robust content, giving web browsers a legitimate reason to visit the website. As a rule of thumb for SEO, as users read the site's content, they indirectly increase its value, resulting in the site's growth and increase in page rankings.
Content Marketing Specialists often work with other digital marketing professionals, such as SEO experts and design professionals, and find interesting perspectives, create grabbing headlines, and craft their content to appeal to a wide range of audiences. If you are a beginner in digital marketing marketing, and want to gain expertise, check out our digital marketing certifications from top universities.
How to Become a Content Marketing Specialist?
The steps below provide a comprehensive guide to becoming a content marketing specialist in 2020.
1. Know your role
Content marketing is not about just churning random content. Instead, it is a dynamic process that involves understanding your target audience and creating the right type of content that can provide value to them throughout different phases of their journey.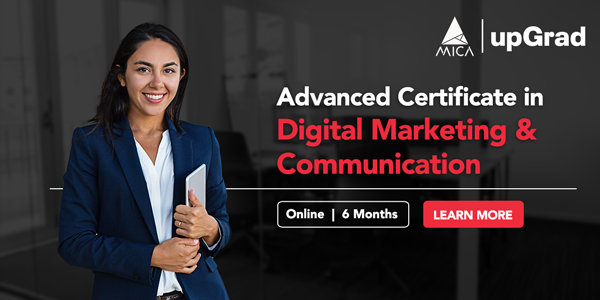 It is important to delve deeper into the company's digital marketing strategy that you are producing content for and thoroughly know their motivation behind requiring that content. Thus, a basic knowledge of Digital Marketing always helps a content marketing specialist chart out relevant content that adds value to the customer.
2. Fine-tune your writing skills
A content marketing specialist is expected to be comfortable with words, which involves words that appeal to a diverse audience. Thus, one of the foremost things to be done when stepping up to this role is to build writing skills that are hard to find and even harder to replace.
Thus, it is essential to be well-versed on a variety of topics and be able to write content that is semantically and grammatically appropriate. You can use Grammar tools such as Grammarly or The Hemingway Editor to validate your content.
3. Create a personal blog
One of the best ways to practice writing is to start a personal blog. Creating a blog helps you better your writing skills, and once you are regular, you would realize that you can not just write on a diverse range of topics, but also write in a way that provides value to a specific audience that is required from you.
Apart from honing your writing skills, blogging would also help you showcase your work to potential clients or employers. Good specimens play an essential role in getting hired as a content marketing specialist. It also gives space to research SEO best practices, as well as you can have hands-on experience with different SEO tools.
4. Research Keywords
Keywords play an essential role in determining the visibility of your content. The difference between a website that gets tons of organic searches and one that gets none is in the keywords that have been used.
A content marketing specialist needs to create a virtual persona of their audience, gauge the keywords they would be searching for, and then use keyword research tools to determine their analytics. Analyzing the content marketing strategies of the competition is also beneficial.
There are a host of popular keyword research tools available online for free that help to determine a popular (profitable niche), find related markets, rank well in search engines for specific topics to drive traffic to your site and promote your products and/or services by enhancing your marketing effectiveness.
It is usually a good practice to examine your audience's intent by researching various search queries, viz. informational, navigational, transactional, etc.
5. Read and Research
Research can make or break a piece of content. As a content marketing specialist, the following analysis should be included in your research:
The company you are working with and the product that you are writing for

.
It is essential to understand the uniqueness of the product that you are writing for, and how it provides value to prospective buyers.
You need to identify the competition to your product, and analyze how they are positioning their products, what type of content they're producing, and the content gaps they've left open that you can fill.
Great content marketers truly understand their customers and create the kind of content they crave. Statistics can be used to understand buyer motivations, the types of content they prefer to consume, and what separates a successful product from one that is out-of-favor with the audience.
Learn SEO copywriting
SEO copywriting is the process of writing content that search engines can understand. While a major part of this involves keyword research, other key SEO concepts include link building, adding keywords in the title tags and page URL, adding LSI keywords to your content, adding ALT text to images, etc.
Having a basic knowledge of SEO skills ensures that your content would get the outreach that it deserves, as it would display higher in search results. The majority of search engine users are more likely to visit the top 3-5 links that are displayed in the SERPs (Search Engine Results Pages).
Also Read: How The Role of Digital Marketing is Crucial To Businesses?
Best Digital Marketing Courses Online
To summarise
Thus, becoming a content marketing specialist is a great option, especially for people who are already skilled in digital marketing concepts or are looking to explore the field ahead. Having sufficient knowledge in digital marketing further improves your prospects in the field.
We hope this guide helped you with the topic-how to become a content marketing specialist.
If you want to explore and become an expert in Digital marketing, check out MICA and upGrad's Advanced Certificate in Digital Marketing & Communication. Become an expert in content marketing, social media, branding, marketing analysis, and PR.
In-demand Digital Marketing Skills
upGrad's Exclusive Digital Marketing Webinar for you –
What's new in Marketing?
Digital Marketing Free courses to Learn
Popular Digital Marketing Blogs