Becoming an SEO Expert
It is no secret that a new era is dawning in the field of digital marketing. Businesses, large and small, want to invest in digital marketing to increase their exposure and business opportunities. SEO (Search Engine Optimization) is a vital part of digital marketing as it ensures a large number of potential customers to businesses organically.
Thus, a career as an SEO expert is a lucrative choice, given the current and future trends as businesses are going online and they are looking for an SEO expert. But are you confused about how to embark on your journey and how to become an SEO expert? If you want to learn more, check out our digital marketing programs. In this blog, we will discuss the skills necessary to become an SEO expert and how you can acquire them.
Must Read: Career In SEO
Technical skills
Mastering technical skills are the first and most essential step in how to become an SEO expert. Some of the critical technical skills that you should acquire as an SEO expert are: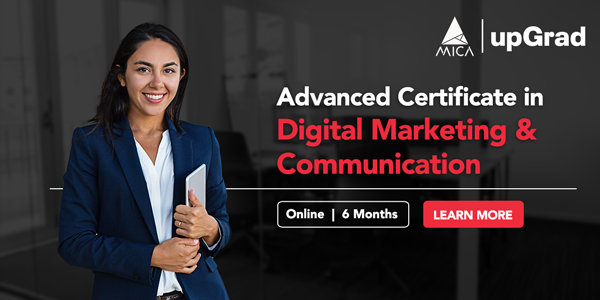 1. Having basic knowledge about HTML
You don't need to be a coding guru to be an SEO expert. But, if you ask an experienced professionals 'how to become an SEO expert,' most likely, you'll hear the phrase, 'Get your basics about HTML right.' Search engine algorithms see everything in code. Hence, to optimize your content for higher visibility and fix any technical issues, a basic understanding of HTML is a must. It would help if you were well-versed with meta-tagging, meta descriptions, headers, and HREF commands to excel in SEO.
Learn digital marketing courses online from the World's top Universities. Earn Masters, Executive PGP, or Advanced Certificate Programs to fast-track your career.
2. Knowing different types of SEO
SEO incorporates multiple subcomponents that collectively contribute to it. They are:
On-page SEO: On-page SEO techniques include publishing SEO-optimized content, using internal and external links, dividing the content into appropriate sections with headings, having page titles, and meta descriptions about the page content.
Off-page SEO: Off-page SEO optimization skills include social media marketing, link building, and brand mentions. As an SEO expert, you must have the technical know-how of optimizing your content for off-page SEO.
Technical SEO: This is where things go in the deep technical domain.

Technical SEO

means optimizing your digital content for the website crawling and indexing phase. With technical SEO, you can optimize your website in a manner that search engines can access, crawl, and index your data with ease.
3. Choosing the right SEO tools
To become an SEO master, you need to know what tools to use and how to use them. Garner in-depth knowledge about tools such as Google Analytics and Google Search Console. Similarly, have tools such as SEMRush, Ahrefs, DeepCrawl, and Ubersuggest, to name a few.
Also Read: SEO Interview Questions & Answers
Non-Technical skills
We have listed some of the essential non-technical skills that you have to possess to become an SEO expert.
1. Communication
An SEO expert needs to be an excellent communicator. They must be able to explain the importance of SEO, SEO strategies, and the ROI on SEO marketing to their clients to gain their confidence and assure them of positive results.
2. Planning
It would help if you researched a lot to come up with the best SEO strategy for your clients' products and services. This includes well-researched keywords, data analysis, monthly SEO strategy, competitor analysis, etc.
3. Self-learning
With SEO, there's always something to learn every day. For keeping yourself abreast with the latest SEO practices, you can subscribe to blogs related to SEO, attend conferences and webinars from industry experts, get digital marketing certified from online higher education company such as upGrad.
Crucial aspects of SEO
Keywords are a very crucial part of SEO. The keywords must be well-researched, carefully chosen, and well-put together into the content. If they are not what has been mentioned above, then there are chances that it may cause some trouble in getting that ranking. Knowing your way about keywords is the first step towards knowing how to become an SEO expert.
Your content is the key when it comes to SEO. It is an important part of SEO because it is through the content you reach your audiences and generate engagement. While deciding on the content, you must take care of the needs of your audience. Make sure to put content that is educational, informative, and, most importantly, interesting to know about. The best SEO expert advice would be to research well about your content.
The off-page SEO optimisation happens away from the website. The best way to get your way around the off-page SEO would be to create strong backlinks that are high in quality. There are various techniques for building quality backlinks. As a freelance SEO expert, you may get much deeper into it and elaborate your knowledge on this.
SEO tech experts never forget to work on local SEO. The users indulge in their mobiles to search for anything and this is why local SEO becomes of utmost importance. Along with the local SEO, other best practices include creating directory listings, location-specific pages for the sites, business pages, etc.
Must Read: Top 8 Google Ranking Factors
Best Digital Marketing Courses Online
Conclusion
Having the right mix of technical and non-technical skills is necessary to become an SEO expert. With the SEO-landscape being ever-changing, you must keep yourself updated with the latest SEO fundamentals, tips, tricks, and trends, to become the best at what you do.
If you are looking for a course that can help you get started, check out upGrad's Advanced Certificate in Digital Marketing & Communication to become a specialist in SEO and the entire digital marketing landscape.
In-demand Digital Marketing Skills
upGrad's Exclusive Digital Marketing Webinar for you –
What's new in Marketing?
Digital Marketing Free courses to Learn
Popular Digital Marketing Blogs