We are no longer in an age where the "Yellow Pages" is the go-to handbook for searching for things and looking up people. For that, we now have search engines. And what's the secret to staying on the top ranks of the search engine result pages (SERPs)?
Investing your time and effort in designing a top-notch SEO game.
SEO is what determines where you'll rank on the SERPs (especially for organic searches) and whether or not netizens will be able to locate you on the web. It is one of the most powerful tools for making your brand visible and accessible to the online public. While SEO is one of the core aspects of Digital Marketing, today, we're going to focus on Technical SEO. If you are a beginner in digital marketing marketing, and want to gain expertise, check out our digital marketing certifications from top universities.
What is Technical SEO?
Technical SEO refers to the technique of optimizing your website for crawling and indexing purposes. In other words, Technical SEO enhances your website content, design, and code structure to help search engines access, crawl, interpret, and index your website to improve search visibility and ranking.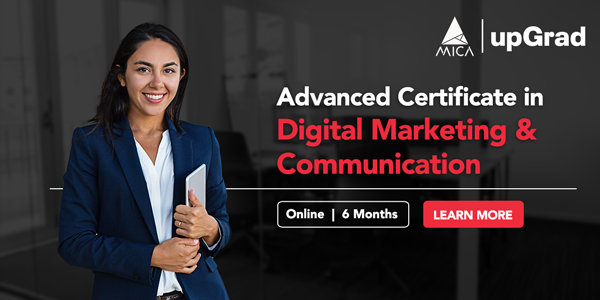 The prefix "technical" is added before SEO because this particular aspect of SEO has little or nothing to do with the content of a website – the primary aim is to optimize the infrastructure of the website.
Search engine algorithms keep changing from time to time (they get more sophisticated with each update), and hence, it becomes crucial for marketers to tweak their SEO and Technical SEO strategies to maintain and improve search engine rankings. By creating and implementing a robust technical SEO strategy, you can both optimize your site/webpage performance and improve the user experience for visitors browsing through your site across multiple platforms. Eventually, this improves your website's visibility, driving more organic traffic to your pages.
Wondering how to improve your Technical SEO factors? Here are a few of the best Technical SEO practices that you could incorporate in your Technical SEO strategies!
List of Technical SEO Best Practices
Improve site speed
Research shows that users are highly likely to abandon a website if it fails to load in under 2 seconds on desktop and under 3 seconds on a mobile device. So, you must work to decrease the loading time of your site – slow sites fail to rank effectively on SERPs, which can never be good for business. You can use Google Page Speed Insights to analyze your website speed and also find ways to improve it.
Eliminate 404 errors
If your website has 404 errors, it means that you have linked to pages that don't exist. In other words, your website has broken links that can hamper the user experience. Broken links/pages do not let search engines like Google crawl your site, thereby negatively affecting your search engine rankings. Google Search Console is the perfect tool for this. It can monitor various aspects of your website, such as broken links, when it was last crawled, if it has any indexing errors, security issues, etc.
Optimize your URL structure
A fact about search engines is that complicated URLs don't work well for search engine rankings. This is because complex URLs confuse search engine crawlers, and consequently, they fail to index your site effectively. When it comes to URLs, these are some of the best SEO practices:
Using lowercase characters.

Keeping URLs short and simple.

Avoiding unnecessary characters and words.

Using "–" (hyphen) to separate words in the URL.

Using your target keywords in URLs (but not stuffing them with keywords).
Optimize your Robots.txt
Robots.txt is a text file that is located in the root directory of your website. It provides instructions to search engines about which pages of your site they can crawl and index. Robots.txt also prevents the crawling and indexing of source files and images that shouldn't show up on SERPs. You can check your Robots.txt to make sure there are no false blockings that can prevent search engine crawlers from indexing your site. Google Console is an excellent tool for this.
Make sure your website is mobile-friendly.
Given the fact that a large volume of traffic generates from mobile devices, you must ensure that your website is mobile-friendly. If you load your site on a mobile device and find that certain elements and texts look out of proportion or fail to load, your site isn't optimized for mobile devices.
upGrad's Exclusive Digital Marketing Webinar for you –
What's new in Marketing?
Incorporate "Breadcrumb" menus
Breadcrumb menus refer to a set of links located either at the top or bottom of a page. These menus are included to let users navigate to a previous page of a site. A breadcrumb menu serves a two-fold purpose. First, it allows users to navigate a website easily without requiring to press the back button on their browser, and second, it offers useful hints to search engines about the site's structure.
Google highly recommends breadcrumb menus, and hence, you must incorporate these in your website.
Best Digital Marketing Courses Online
Choose HTTPS
The foundation of a good site architecture starts by choosing an appropriate and SEO-friendly hypertext transfer protocol, that is, HTTPS.
HTTPS has become extremely important ever since Google announced (on 6th August 2014) that HTTPS is one of the factors in their search engine ranking factors list. HTTPS prevents intruders from tampering with communication links between websites and browsers. So, choosing HTTPS for your website is a definite way to boost your search engine ranking.
If you are curious to get into the world of digital marketing, check out upGrad & MICA's Advanced Certificate in Digital Marketing & Communication.
In-demand Digital Marketing Skills
Conclusion
Technical SEO is a broad subject that offers you plenty of opportunities to experiment with your website's structure and design to boost search engine rankings. It is a key element behind creating a perfectly optimized, efficient, and functional website that promises a seamless user experience.
Digital Marketing Free courses to Learn
Popular Digital Marketing Blogs