Product management is an organizational structure within an enterprise that focuses on planning, forecasting, production, and marketing of a product at all stages of the development lifecycle. The purpose of the product management system is to design and develop quality products for the target audience of an enterprise while boosting the customer lifetime value (CLV) and creating measurable profits for the business as well.
Product Managers are trained professionals responsible for leading cross-functional teams to ensure the overall success of a product. It is they who set the product development strategy, roadmap, and marketing goals for products of a company.
However, to be able to create and implement a robust product management strategy, Along with improving product management skills, Product Managers must use the right product management tools and product management software. And that's what we're going to talk about today – the best product management tools and product management software that Product Managers around the world swear by!
Check out our management programs to upskill yourself.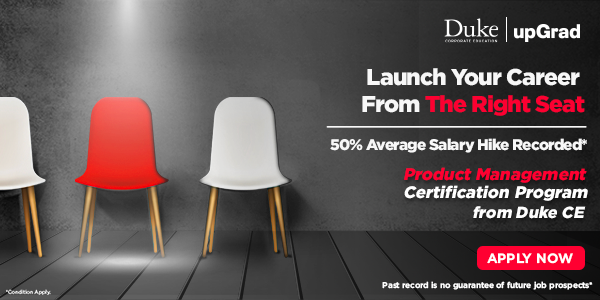 Product management tools include product analytics software, product design tools, production management software, and development tracking tools. Since Product Managers are responsible for numerous strategic functions, product management tools make it possible to implement their ideas, organize them, and give coherence to the same. Product management courses from reputed institutions can help you understand more about various management tools and their functions.
Now, let's dive into the topic at hand – the best product management tools and software that every Product Manager and aspiring Product Manager must know about! For new product managers, it makes the career transition easy.
Top Product Management Tools for Product Managers
Balsamiq Mockups
Balsamiq Mockups is a UI wireframing product management tool designed to suit the needs of small and medium-sized businesses specifically. It allows you to simulate the experience of sketching on a paper/whiteboard on your computer itself. Using this tool, Product Managers can quickly create multiple mockups for testing and user feedback.
Balsamiq encourages team collaboration. So, all the stakeholders involved in the product development and management lifecycles can collaborate with one another throughout the design and development process for smooth operation. This is the perfect tool for your enterprise if you are looking for a tool to promptly create simple mockups (instead of full-blown, elaborate prototypes) for testing and user feedback.
Read: Scope of Product management career and jobs

Explore our Popular Management Programs
Trello
Trello is a hot favorite among product management professionals. It is a highly visual web application that facilitates easy and seamless collaboration between team members. For instance, it offers visual boards, lists, and cards that allow you and your team members to prioritize and organize company projects. Every member can share links, input their comments/feedback, add attachments, and mention due dates via Trello cards.
The best thing about Trello is that it is highly flexible. It offers you the flexibility and option to customize and use it to fit your needs. And most importantly, it ensures full transparency between team members.
Top Management Skills to Learn
Aha!
Aha! is a roadmap product management software. It allows you to create a detailed plan of your product strategy and also track the product features throughout the product development lifecycle.
You can use it to get a comprehensive overview of your products, set different milestones for your teams, crowdsource ideas, create workflow boards for agile/lean/scrum methodologies, define the features and requirements, analyze data, and much more. The best part is that businesses of all sizes can use Aha! – from small startups to large enterprises.
upGrad's Exclusive Product Management Webinar for you –
How to craft GTM Strategy for a Product?
Axure
Axure is a wireframing-cum-prototyping product management tool specifically designed for midsize to large companies. The biggest selling point of Axure is that it lets your product and design teams create compelling prototypes without coding.
With Axure, your product development teams can create and document diagrams, customer journeys, or wireframes on the same page for easier collaborating and transparency. You can create diagrams comprising dynamic content, animations, conditional logic, math functions, and data-driven interactions.
Also, you can put together several different types of collaborative diagrams in Axure, such as flowcharts, wireframes, mockups, user journeys, customer personas, and idea boards. After you've completed a diagram, you can publish it on Axure Share and send a link to other team members to get feedback on the same.
Jira
Another exceptional product management tool suite on our list, Jira, is excellent for team collaboration. This tool not only encourages agile development, but it also helps you track and monitor the entire product creation process. Jira can be used on a server, a data center platform, and in the cloud.
Product management teams can use Jira to help plan, schedule, and monitor software releases. It enables you to create user stories and issues, plan sprints, distribute tasks, record and report bugs, prioritize tasks, and track the daily progress of your teams.
Furthermore, with Jira, you can set up Scrum and Kanban boards according to your preference. The tool offers numerous out-of-the-box, real-time agile reports to help you track the right metrics. To top that, there's an agile portfolio management add-on as well – Portfolio.
Our Top Management Articles
MindMeister
MindMeister claims to be the #1 Mind Mapping Tool that lets you "capture, develop, and share ideas visually." This cloud-based product management tool can be accessed on Windows, macOS, and Linux from your web-browser itself.
With MindMeister, you can share your mind maps with as many partners/colleagues as you want and collaborate with them in real-time. Any changes made to the maps are visible to everyone. Plus, all the stakeholders can add their comments, vote on ideas, or discuss changes via MindMeister's integrated chat platform. The best feature of this tool is that it lets you transform your ideas in the mindmap into actionable tasks directly.
OmniPlan
OmniPlan is a roadmap software explicitly created to accommodate the needs of startups. The tool primarily focuses on task management. Thus, it lets you highlight and prioritize important tasks, set deadlines, filter tasks by specific metrics (date, priority, etc.), automatically optimize resources, and much more.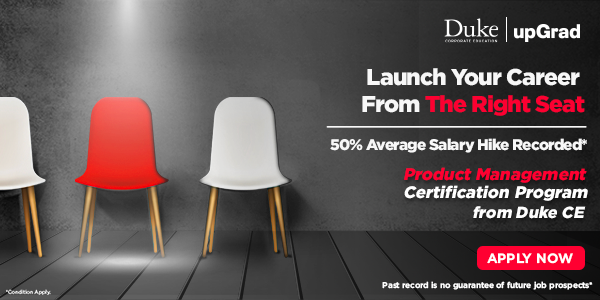 OmniPlan offers a wide range of planning products, including OmniFocus, OmniGraffle, OmniOutliner, and OmniPresence. You can either use the Standard version that includes all the basic planning tools, or you can opt for the Advanced version that includes additional features (for example, Earned Value Analysis, Monte Carlo simulation, network diagrams, etc.).
Conclusion
While there are many, many tools out there to handle different product management requirements, the choice of the product management tool/software depends upon your specific needs. Thankfully, there is a host of free product management tools and product management software that you can try first, before moving on to paid versions.
If you are highly intrigued by what you read, you can enroll in the Post Graduate Certificate in Product Management offered by upGrad. The certification program delivered by experts will help you kickstart your career to be a successful product manager.