Is your website not getting high ranking despite your best efforts? It would help if you considered some of the top Google ranking factors that will play a key role in your SEO effort. On-page SEO factors play a crucial role, since 34,000 searches take place every second, and only 75% of these users ever scroll past the first page of the results. In an age where the digital presence and social media are driving business growth and revenue, the website forms an integral part of any online strategy.
Image Credits: Freepik
To make it easier to find your website, you need to perform Search Engine Optimization (SEO) activities that are targeted to ensure you get traffic from the right group. This can include keyword bidding and other Google ranking factors like creating content that is credible and optimized for various platforms. But, what truly matters is the simple E-A-T principle, which search engines use to gauge your website ranking.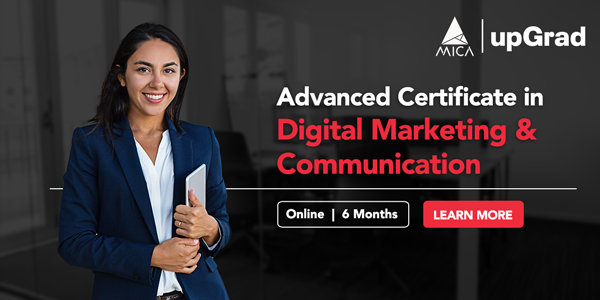 E-A-T Stands for:
Expertise:

Is your website the right source for a particular search term? Does the author of the piece have the skills and knowledge in the field?

Authority:

Is the website trusted as a credible source? Does the page have good backlinks to prove this?

Trustworthiness:

Is the content genuine? Can the website be trusted for security?
Search engines use several parameters like bounce rate, backlinks, page optimization and other on-page ranking factors to determine your EAT count. And, getting the right organic traffic counts, since 93% of online experiences begin with the search.
So, here are some key Google Ranking factors that you must consider when working on your SEO:
1. HTTPS Certification
If you have noticed, many browsers nowadays flag even credible websites as unsafe as they lack a few essential security features. The most important of these is the SSL (Secure Sockets Layer) certificate (Https). Most browsers recommend accessing only HTTPS pages since they are more secure and keep your information encrypted. And, Google understands it as well, making it a vital Google ranking factor. As per its latest update, Google is flagging 2/3rd of the websites as unsafe, since they lack the SSL certificate.
So, if you are looking at crucial on-page SEO factors, SSL certification should be the top priority. The certification is especially important for those websites that have customer information or online payment facilities.
2. Mobile Optimization
In 2018 alone, 3.7 billion users have accessed the internet through a mobile device. And this number is only expected to rise in the present situation. Not just websites, but 60% of Google searches happen on mobile, and that's a huge number. Thus, if your website is not mobile-friendly, you are losing not just the customer, but missing out on vital Google ranking factors.
Image Credits: Freepik
Google's mobile-first index is now a reality, and this is similar to almost all other search engines.
Mobile-friendliness ensures that your website:
Is responsive and automatically resizes for mobile devices

Uses fonts that are readable on small screens

Includes accessible menus that are easy to navigate

Doesn't hide essential content due to ads or other graphics
So make sure your website is mobile optimized. You can perform a simple test here to get started.
3. Page Speed
Page speed is a critical factor since it determines how fast your website will load. To improve its user experience, Google and other browsers use this as one of the crucial on-page SEO factors. According to Statista, 47% of users expect the webpage to load within two seconds or less. And, what's critical is that 40% of users will abandon a page if it takes more than 3 seconds, and go to another page for the information they need.
So, when it comes to search engine wars, speed is the name of the game. You can analyze your website speed here to see where you stand.
4. Content Optimization
For any on-page SEO ranking factors, the availability of quality content is of utmost importance, as that has a massive impact on user interaction. This factor indirectly impacts your website's overall performance and ranking, so having optimized content for your target audience is essential.
Google ranking factors look at the keyword results and try to gauge the relevancy depending on several factors like keyword usage, phrases and other content that is optimized for search. Unique content that has high-impact ensures the reader stays on the page and is likely to interact or even recommend your website.
5. Videos Improve SEO
Videos are not just highly viewed but even search engines are giving higher precedence to video content. Cisco showcases that an overwhelming 80% of online traffic by 2021 will be video content, and 79% of people would rather watch a video than read about it. However, just adding more videos is not going to help, as it is bound to increase website load time. To truly get the right results, optimize videos with the right keywords and text as it also plays a part in your on-page SEO factors.
Image Credits: Freepik
The ideal strategy for leveraging videos is creating content that is relevant but short and spreading it throughout your website. You can even use optimizations to keep the load time to a minimum while ensuring there is high video content to get positive results.
6. Quality Backlinks
Backlinks are links from credible websites and pages that direct traffic to your site. Generating backlinks is not an easy job, but with the right content strategy, plays a critical role in SEO. Arguably one of the most important Google ranking factors, backlinks helps the search engine confirm your website's credibility and industry reach.
And, remember, not all backlinks create equal value. So, work on a strategy to gain backlinks from credible sources to get the higher authority.
7. Domain Age
According to a study, 60% of the websites in the top ten Google search ranking are at least three years or older. Thus, domain age plays a massive role in on-page SEO ranking factors. So, instead of changing domains, it is highly suggested that users stick to the domain name and keep optimizing to gain the advantage. Google ranking factors consider domain age for deciding the authority and trustworthiness of a page.
Additionally, this tells that SEO ranking is not a quick-fix, but rewards those who are in it for the long haul.
Best Online Digital Marketing Courses
8. User Experience
User experience is one of the most in-vogue terms these days, as a user-centric design approach is taking precedence. In websites too, user experience is one of the main on-page SEO factors that will determine how high your website ranks. While user experience is all about making it easy for the user to gain the right information, search engines use something called as a crawler to understand your page's user-friendliness. Make sure there are enough buttons, interlinking, and navigations to ensure your website is user friendly.
Top Digital Marketing Skills
Additionally, you need to also check your website's metrics like:
Bounce rate:

The number of users who exit your website without interacting with any page or content.

Click through rate:

The percentage of users who click to visit your site after an entry in search results.

Dwell time:

The time the user spends on your website.
If either of these is not good, it means you need to optimize your user experience.
Conclusion
A lot can be done to ensure your website is optimized and ranks high on search engine results. Some dedicated people do SEO as a full-time job. Interested in understanding how SEO plays a crucial role in digital marketing and get in-depth training on several Google Ranking factors? Kickstart your career in digital marketing and get hands-on training in SEO optimization, digital marketing and social media marketing with upGrad.
The career opportunities in digital marketing are plenty; you get to choose what you want to become. If you are curious to get into the world of digital marketing, check out upGrad & MICA's PG Certification in Digital Marketing & Communication.
Learn digital marketing courses online from the World's top Universities. Earn Masters, Executive PGP, or Advanced Certificate Programs to fast-track your career.
upGrad's Exclusive Digital Marketing Webinar for you –
What's new in Marketing?
Digital Marketing Free courses to Learn
Popular Digital Marketing Blogs