Content marketing is hard work, and you want a good payoff for the time, money and energy you put into it. The investment can sometimes be significant if you pay to boost posts so that they don't get lost in the flood of content clamouring for the attention of your target market.
Where should you be focusing your efforts to ensure you catch the eye of interested consumers and draw them to your business over your competitors? When your ultimate goal is conversions, you need to choose the right kind of content to capture high-quality leads and ensure the highest ROI.
5 Content Types to Boost Conversion Rates
Businesses use content marketing for multiple purposes, but it's necessary to narrow your strategy to drive conversions.
These five types of content have the greatest potential to turn interested visitors into paying customers:
Blogs
Forty-five percent of marketers consider blog content to be the most important in their campaigns. Blogs give you a chance to showcase your and provide more flexibility in structure, length and subject matter than other types of content. Whether you write in-depth articles or prefer to create a series of shorter posts, everything you share with your audience must be well-crafted and interesting.
Try to develop a content which is presentable and engages your site visitors. Adding images to the content makes it more engaging, and there are high chances that the prospects will read the content till the last line. For example, if you are writing an article on fashion accessories and if you add images related to fashion and its accessories then the reader might go through the article as he/she will be able to feel that how they can look if they carry that accessory?
Must-have Ingredients of Every Link Building Campaign
Lists
If it seems like search results are dominated by "listicles," it's because statistics show this structure to be one of the most popular types of content. "Top 10" lists appear to be favoured above shorter or longer lists, and these posts are fairly simple to create. Pick a topic relevant to your audience and break it down into 10 points or questions. Visitors appreciate being able to scan to find the information most pertinent to their searches, and lists have the added bonus of being highly shareable.
Video
People coming to your site from a search engine want quick answers, and video is one of the best ways to deliver information without a lot of fluff. Videos can be viewed anywhere on any type of device and have the potential to go viral under the right circumstances. Make use of video to guide customers on how they can be benefited from services. Nearly 52 percent of marketers report the strong attraction of video gives it the best ROI of all the content they create.
10 Big Things to Expect in the Digital Space
Infographics
Most people have lost patience with scrolling through walls of text to find information. Young consumers are particularly bored with content requiring a large investment of time. Infographics allow you to circumvent this problem when you have a lot of details to share. These large images are broken down into multiple sections containing visuals and short snippets of information. Infographics are three times more likely to be shared than documents, and the versatile nature of the format makes them appropriate for all types of businesses.
Guides
If you can solve a common problem or point visitors to pertinent resources, the result is compelling content to which people will continue to be drawn. "How to" is a common phrase used in searches, and companies focusing on providing help can generate conversions from grateful consumers. Posts featuring advice from industry experts and thought leaders are also popular and add an element of authority to your brand.
The Evolution of Digital Marketing
Power Up Your Marketing
For content to have the power to convert, it has to grab the attention of potential leads as they check their email and scroll through their social media feeds. Your audience is always on the go, and you only have about eight seconds to make connections before they move on to something else.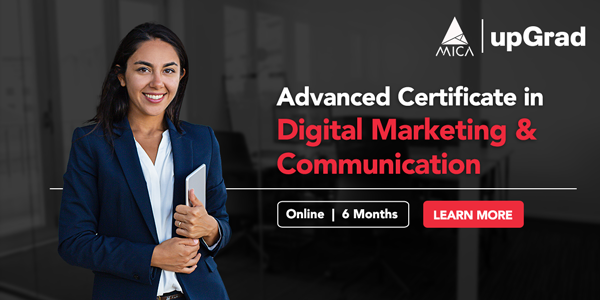 What can you do to make sure customers give your content more than a passing glance?
Write with busy people in mind
Structure posts so that the most important information appears at the top and the main points can easily be picked out by someone scanning rather than reading.
Sixty-five percent of people learn visually, making images and videos key in driving conversions. Posts with images get 94 percent more views; videos generate 85 percent more views. Utilize visuals by displaying how your customers got benefited with your services like Youi did on its website.
All content should offer something to the reader. Include actionable information and relevant links to enhance your message.
Add a strong call-to-action to all posts created for the purpose of driving conversions. Once visitors have read or watched the content, the CTA tells them what you want them to do in response by prompting them to sign up for a service, buy a product or contact your company for more information.
Is Your Content Strategy Working?
Some metrics are more important to measure than others when your goal with content marketing is to maximize conversions. The most obvious is the total number of conversions, but you also want to see how many people respond directly to your CTAs and how often each particular CTA leads to a conversion.
Determining your ROI as a percentage requires tracking how much money you make from your content marketing campaigns and subtracting your investment from this return. Dividing the difference by the total investment gives you the final percentage. A low number can indicate a lack of high-quality leads and a need to adjust your approach to marketing.
There's always an element of trial and error involved in content marketing, so you may have to experiment with several different types of content and various approaches before you find the right combination for your business. The effectiveness of campaigns varies depending on the industry, time of year, changing consumer behaviours and the evolution of technology.
A Comprehensive Guide to Marketing Analytics
Because trends change so quickly, it can be helpful to enlist the expertise of a third party who understands the nuances of content marketing in general and social media in particular. Through careful tracking of metrics and the implementation of smart marketing tactics, you should see an upward trend in conversions. The resulting increase in profit gives you more money to invest in your content marketing strategy and establishes a positive cycle on which you can rely on future growth.
What are the types of social media content that can drive conversions?
Social media channels are a digital marketer's paradise as far as experimenting with types of content is concerned. Having said that, data suggest specific types of social content do offer better conversion rates in comparison to others.

The top position goes out to interactive content that helps in engaging your audiences through comments and shares on social media platforms. eBooks surprisingly occupies a spot of prominence that helps drive conversion via social networks. Sharing positive and strong visual content has been known to generate traction among target audience segments. Lastly, user-generated content is also a strong driver of conversions for many brands and businesses.
How to create content that offers high conversions?
Content marketers are always looking for ways to make their content production better delivering higher value in terms of conversions for the business. Even though it is a complex exercise, you can outline a general strategy that will help you reach your goals.

Start with a killer headline that intrigues your audience to give the introduction a read through. Visuals play a vital role in getting your users through the door. You can use a combination of images, infographics and videos. Always focus on an easy-to-read format. End the content with a compelling Call-to-Action.
How to promote your content to boost conversions?
On having identified the type of content that best drives conversions for the business, it is also important to have a content promotion plan in place.

You can get the marketing team to collaborate with the sales division in order to create a process of integrating the content across channels. This provides a more unified customer experience.
Learn digital marketing courses online from the World's top Universities. Earn Masters, Executive PGP, or Advanced Certificate Programs to fast-track your career.
Featured Programs for you – Advanced Certificate in Digital Branding & Advertising from MICA
Ride the Digital Wave
UpGrad and MICA's PG Certification in Digital Marketing & Communication
Learn More