Have you ever been redirected to a web page on clicking a specific ad link on YouTube or Facebook? If yes, then you have been diverted to a landing page.
High converting landing pages are an indispensable tool for successful online marketing campaigns. The prime focus of marketers is to increase traffic on their blog pages and websites. However, if the destination pages fail to attract prospects or leads and persuade them into your sales funnel, the conversion rate of customers will be low. It sounds like a waste of time, right? Well, that is where a good landing page casts its magic spell.
Designing a landing page may not be rocket science, but it does take a good deal of planning to hit the right spot. It is not enough to use visually appealing text and graphics; the secret to high converting landing pages involves several strategies that can go a long way in transforming your business landscape. 
What Is a Landing Page?
In the world of digital marketing, a landing page is an independent webpage with the focus to convert leads into customers through calls-to-action. Landing pages are specifically designed for particular advertising or marketing campaigns, usually to make a discount or offer announcements, sell a product, capture email leads, and more.
Whatever be the objective, the purpose should be clearly stated with an appropriate call-to-action. Links for landing pages are mostly seen in emails, Google Ads, YouTube, Facebook, and other similar sites on the web. High converting landing pages are the best way to increase conversion rates while mitigating the costs of gaining a lead or sale.
Landing Page vs Home Page
You might be wondering how are high converting landing pages different from home pages? Well, first of all, a web page or a home page usually carries many goals and encourages the visitor to explore the site. But a landing page's single focus is a clear call-to-action.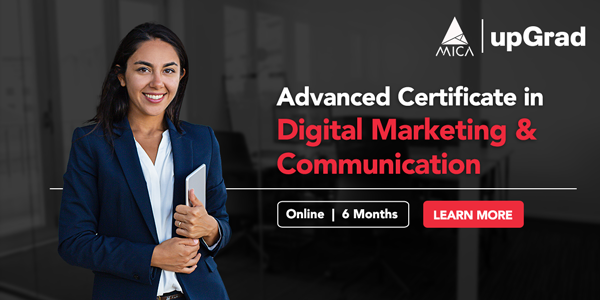 While home pages typically contain many links, landing pages contain few and often one link, targeted towards fulfilling the conversion goal. A dedicated landing page with few links does not distract the visitors from the call-to-action and thus, increases the chance of conversions. 
Home pages are usually designed as a means to show off the brand and to let people explore the products on offer. But, a vibrant home page does not necessarily ensure that the visitors will make a purchase and that is precisely why landing pages are needed – with slick ads limited to an exclusive offer, landing pages do the right trick to convert visitors into customers.
Learn: 50 Tips From Digital Marketing Experts in India
Strategies for Designing the Best Landing Page
If you are in a fix thinking how to hike the conversion rate of your landing page, we are here to talk about some of the tips and strategies you can adopt to create high converting landing pages for your business!
1. Understand the pain point of your target leads
If you come across a landing page that addresses a practical problem like saving money on international flight tickets, you will be naturally inclined to try out the offer. A landing page that offers relevant solutions along with a suitable call-to-action is bound to earn more conversion rates.
2. Tempt your visitors with an enticing offer
Make an offer pop-up on your landing page that will close the deal right away without the visitor having second thoughts. The offer should be prominent, lucrative, and should persuade the visitor to take immediate action. Giving real-time updates on stock quantity can also motivate users to grab a buying opportunity immediately.
3. Your landing page must be consistent with your advertisement
Advertisers make a big mistake when they design landing pages that bear no connection with the ads. The message of your ad should be consistent with what your landing page delivers; not only is this important from a visual standpoint, but also in terms of providing a relevant experience to the user.
4. Be specific with your purpose
Your landing page should be solely focused on getting people to act by filling up opt-in forms or CTA buttons. Giving too many choices can be stressful and can distract visitors from your purpose. So while building your landing page templates, resort to minimalism, limit choices, and focus on promoting only one thing.
5. Make mobile-friendly landing page forms
Being able to fill out a web form on your smartphone seamlessly gives an excellent user experience. Just like mobile ads are beneficial in appealing to customers' desire to make a purchase, a mobile-friendly landing page form will give an effortless user experience and encourage visitors to convert on the go.
6. Avoid imposing customer service options
There is nothing more annoying than a live chat pop-up when you visit a particular page on the web. While it is imperative to provide an option of customer service, it is equally vital not to let it become too intrusive. Hence, go light on customer service options.
7. Use an impressive call-to-action
It is incredibly essential to craft a call-to-action that is effective enough to dodge a bounce and fetch a conversion. Without a compelling call-to-action, the rest of your landing page is useless. A cold and distant call-to-action like "Start" or "Submit" is way less convincing than a lively and actionable "Let's begin now!"
8. Include short videos and user reviews
– If you are trying to convey a complicated message through your landing page, it can be a great idea to include a short and crisp video rather than bore the visitors with bland text. Including relevant user reviews and criticisms provide the much needed social proof and validation to customers who are new to your brand.
Also read: How The Role of Digital Marketing is Crucial To Businesses 
Best Online Digital Marketing Courses
Conclusion
Perfect landing page strategies and tactics are ever-evolving. Any digital marketer who wants to build high converting landing pages should always test as to which approach works best for the brand and the target demographics. Creating a website is the good old way to attract prospects. But, if you want your visitors to convert to customers rapidly, the right landing page is all you need!
The career opportunities in digital marketing are plenty; you get to choose what you want to become.
Learn digital marketing courses online from the World's top Universities. Earn Masters, Executive PGP, or Advanced Certificate Programs to fast-track your career.
Top Digital Marketing Skills
upGrad's Exclusive Digital Marketing Webinar for you –
What's new in Marketing?
Digital Marketing Free courses to Learn
Popular Digital Marketing Blogs
Why are landing pages important in digital marketing?
A landing page is a very important tool in executing your digital marketing strategies to drive traffic to your website and build brand awareness. As compared to the home page, which encourages visitors to explore the website, a landing page's primary objective is a clear call-to-action. The page typically contains the information of the product and links that will help in lead generation, sales and build your customer base.
What are the qualities or features of a good landing page?
It should contain information about the product or service, not the company
The content of the landing page should be focused and free of distractions
The form should be simple, short and less daunting for users. It should encourage users to complete the form and take advantage of the opportunity you are offering
Should be able to target the specific category of customers.
It allows users to access other marketing channels like social media profiles, email list sign-up etc.
What are the components or strategies for designing a good post-click landing page?
It should have a compelling headline with clarity, relevancy, and empathy.
A good copy with customer-centric info and the right formatting styles.
It should contain engaging media like images, videos, GIFs.
It should contain customer testimonials, user ratings, third-party endorsements, statistical evidence, and privacy policy to add trust indicators.
A lead capture form that should be strategically placed on the landing page.
A strong call-to-action message.
There should not be any exit pages/links that should allow visitors to leave your page without first converting.
Ride the Digital Wave
upgrad and MICA's PG certification in digital marketing and communication

Apply Now