The most effective approach to gaining a solid foundation in any field is to read books. Reading books help you to effectively master skills and progress in your career. They are written by experts and serve as reliable sources of information. If you want to become an expert digital marketing professional, it is highly recommended to read an SEO book.
Most SEO books are written by experienced marketing professionals possessing exceptional expertise in this field. While publishing a blog post requires limited experience, writing a book demands years of experience and competence. These books illustrate all essential digital marketing concepts, including the art of SEO, to provide you with a solid foundation. Moreover, they provide valuable feedback that can be difficult to find locally.
Learn digital marketing courses online from the World's top Universities. Earn Masters, Executive PGP, or Advanced Certificate Programs to fast-track your career.
Let's get acquainted with the 15 must-read SEO books for digital marketing professionals to help you find your way through this dynamic career.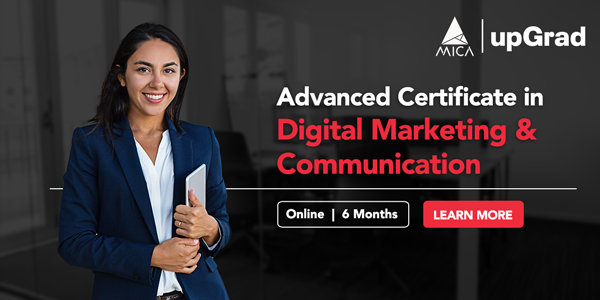 1. SEO Like I'm 5: The Beginner's Guide to Search Engine Optimization
You can read this book if you intend to implement the explained digital marketing strategies quickly. It covers all the fundamentals of SEO that can be helpful for a digital marketing aspirant. It may not be suitable for aspirants more interested in understanding how SEO functions technically. However, it is one of the best SEO books if you want to implement the most advantageous SEO practices. Moreover, it covers how digital marketing professionals can use SEO for their benefit. It is a recommended choice for both individuals and business professionals.
2. SEO for Dummies, 7th Edition
If you are completely unacquainted with SEO knowledge, then you must read this book. It covers all essential SEO aspects, ranging from building a website to implementing SEO strategies on social media. Essentially, this book is designed for beginner digital marketing enthusiasts. Some of the key concepts covered are mentioned below:
Develop a search strategy and employ the latest SERP features

Maximise the impacts of personalised search

Investigate results with improved analytics tools

Voice search strategies optimisation
3. Link Building Mastery: How to Rank Higher, Grow Your SEO Traffic and Build Authority with Backlinks
One of the crucial elements of SEO is link building. This book primarily focuses on link-building and many other digital marketing fundamentals. It is a perfect book for digital marketing aspirants willing to thoroughly learn link building in a short span. Many concepts are explained in a user-friendly tone and bullet points for easy understanding.
4. The 1-Page Marketing Plan: Get New Customers, Make More Money, And Stand Out From The Crowd – The Best Multitasker
If you aim to grow your online business, this book is one of the best SEO books. It imparts SEO strategies on how to increase the revenue from your online business and attract new customers. Some of the key concepts this book covers are:
Gaining new clients or customers and making more profit from the existing customers.

Benefits of "big business" style marketing for your business.

Effective digital marketing strategies for small and medium-sized businesses.

A detailed process of creating your customised 1-page marketing plan.
5. Optimize: How to Attract and Engage More Customers by Integrating SEO, Social Media, and Content Marketing
This book discusses the correlation between content strategy and Google SEO. It also discusses how both these domains depend on different social media platforms. The powerful emphasis on social strategy will offer you to market your website and content on various social media platforms. You will gain a thorough insight into how to assimilate SEO, content marketing, and social media marketing strategies to grow your business. Integrating these strategies into real-life practices will enable you to bring and retain more customers on your website.
6. SEO: Learn Search Engine Optimization with Smart Internet Marketing Strategies
It is one of the best-selling SEO books that implement search engine optimisation techniques to help you grow your website online. It focuses on the following topics:
The internal workings of Google's algorithm and how it estimates the search results

The process to find the "money" keywords that would direct customers to your website

The effective tricks to rank local businesses high through local SEO

How to feature your website in the mainstream news (free of cost)
7. SEO – The Sassy Way to Ranking #1 in Google – When You Have NO CLUE!
Users willing to optimise their WordPress blogs or websites must read this book. You will admire the conversational tone and easy-to-understand language, which is easily accessible through Kindle and paperback versions.
Some of the key topics it covers are:
How to identify the pitfalls when optimising your website for SEO

How to organise your blog posts for optimal ranking

How to optimise your website for optimal Google recognition
Best Online Digital Marketing Courses
8. Keywords for SEO: Actionable Knowledge Bombs to Help You Rank on Google
This book entails all the essential keyword research strategies that help you to rank your website on Google. The author considered that researching and using the proper keywords directly influences Google rankings. This idea is the key reason behind writing this book.
It illustrates proven strategies for keyword research. Mastering these strategies helps you rank any website at the top of SERP (Search Engine Results Page). When you correctly follow all the discussed strategies, you will find a boost in your website's rankings and ultimate growth in your business.
Top Digital Marketing Skills
9. Search Engine Optimization – SEO 101: Learn the Basics of Google SEO in One Day
This book covers all the basics of SEO, including the following:
SEO and its importance

On-Page Optimisation and its importance

Keyword optimisation and interlinking

Ways to use site-wide optimisation

Six steps to achieve effective keyword research

Importance of keyword research

Guide to write SEO friendly content

Link Building fundamentals

Steps to build a high-quality back-links strategy

Guide to using the Webmaster Tool

SEO threats to avoid
Digital Marketing Free courses to Learn
10. The Art of SEO: Mastering Search Engine Optimization
Some of the prominent topics the art of SEO book covers are keyword research, the impact of Panda and Penguin on SEO, and how to build the best SEO-optimised website. You can quickly and effectively master SEO tactics after properly going through all its sections. The author has tried their best to explain all topics in an easy-to-understand format making it an informative read.
11. SEO Workbook: Search Engine Optimization Success in Seven Steps
This SEO workbook covers the following main concepts:
On-page SEO strategies to create an SEO-friendly website

Link-building helps you master the art of acquiring inbound links, social authority, and blog mentions.

Content marketing strategies to please Google and your customers

Off-page SEO, including link building and leveraging social media
12. 3 Months to No. 1: The "No-Nonsense" SEO Playbook for Getting Your Website Found on Google
What makes this book stand out from other SEO publications in the market is that it covers a weekly blueprint (available at the book's end). It covers all the fundamentals that may help you to make your website discoverable on Google. It also teaches configuring WordPress for SEO and ways to master the relevant technical elements
13. E-commerce SEO: An Advanced Guide to On-Page Search Engine Optimization For E-commerce
Primarily, it focuses on the concept that running a website on an e-commerce platform vs running a blog on WordPress will significantly influence your SEO strategy. It guides you on website architecture that helps you to rank your website better for specific category keywords. These keywords will attract users to the products they want to purchase.
14. Ultimate Guide to Link Building: How to Build Backlinks, Authority, and Credibility for Your Website and Increase Click Traffic and Search Ranking
SEO success greatly depends on link building. It covers all essential aspects of link building, including email outreach strategies, how to link prospects effectively, etc. Learning how to build backlinks, credibility, and authority for your website streamlines website optimisation.
15. Local SEO Secrets: 20 Local SEO Strategies You Should be Using NOW
Some of the prominent topics that this book covers are:
Tactics for enhancing your product pages and outranking your competitors' websites.

Different methods that allow PR to assist your SEO campaign. These methods will help you to boost your website traffic and organic exposure.

The influence of advertising programs, namely- Google Local Services Ads (LSA), Google Screened for Professional Services programs, and Google Guaranteed for Home Services, on the local search result.
Popular Digital Marketing Blogs
Get Started With Your Digital Marketing Journey on UpGrad
Are you interested in embarking on a career in digital marketing? Check out upGrad's Advanced Certificate in Digital Marketing and Communication program that works as your initial step towards acquiring demanding digital marketing skills. The course duration is 32-50 months. Its exceptional benefits include live projects, daily doubt resolution, 15+ case studies, 90+ tools, video library access, and more. The course is targeted towards freshers, entrepreneurs, traditional marketers, and communication managers.
With the course completion, you obtain a certificate from MICA and Meta, along with the MICA Executive Alumni Status, noting your excellence as a digital marketing professional.
Enrol now to start your journey with UpGrad!
Conclusion
Our list of must-read SEO books is curated by combining the most loved and well-read books in the market. If you're new to SEO or aiming to upskill in the digital marketing domain, mentioned SEO books can significantly boost your confidence to become a proficient digital marketing professional. So, check out our list and choose your pick soon!