Digital marketing is one of the hottest buzzwords today. The digital marketing industry has changed dramatically over the years, and the internet is to thank for it. In fact, digital marketing is a must for modern brands. Every online advertising you see, every article you read, and every image you see on the internet is connected to the work of a digital marketer.
As a marketing professional, a certification in digital marketing is a great way to advance your career. An individual working in this field is more likely to earn a higher salary or better designation if they have a professional certification.
Digital Marketing: What does it mean?
As with traditional marketing, digital marketing aims to attract the right audience, generate leads, and build a brand's online presence using digital techniques and channels. Social media, search engines, email, content, and mobile, are some popular digital marketing techniques. 
Digital marketing job roles include:
Search Engine Optimization

Social Media Marketing

Content Marketing

Email Marketing

Mobile 

PPC Advertising

SEM
13 Books to Refer To For Digital Marketing
After discussing the basics of the digital marketing spectrum, lets us look at some beneficial digital marketing books:
1. Made to Stick: Why Some Ideas Survive and Others Die 
Author: Chip and Dan Heath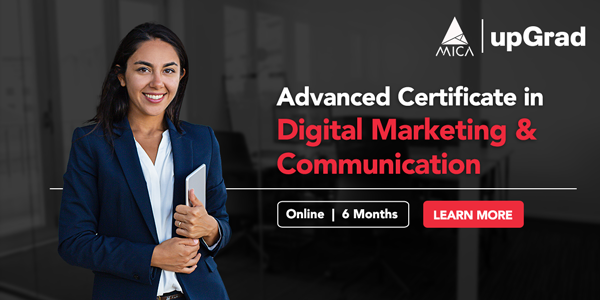 Do you all remember the Coca Cola Campaign from 2011, called 'Share a Coke'? This campaign helped coca-cola engage and build a personal rapport with youngsters, but it also helped them achieve a whopping sales of 250 million coke bottles and cans. It was indeed one dynamic campaign idea that stuck around in the cola market for a long time. 
This is precisely the drive a present-day digital marketer should exhibit in their marketing approaches. In this book written by Chip and Dan Heath, the key to making your digital marketing ideas stick is very well decoded. It also brilliantly explains the 'Velcro Theory of Memory' to help you learn how to conceptualise better ideas. 
2. Non-Obvious: How to Think Different, Curate Ideas and Predict The Future
Author: Rohit Bhargava
As the author says: "A non-obvious trend is an idea that describes the accelerating present in a new, unique way." This is one of the top digital marketing books for beginners who are driven to think out of the box. As a contemporary digital marketer, it is essential to observe the present and predict the future of customer behaviour to create successful digital marketing campaigns. This book mainly teaches you how to create lasting trends and benefit from them.
3. Tribes: We all Need You to Lead Us
Author: Seth Godin
This book helps the readers understand how every human has an inherent tendency to form communities and groups. These formed communities tend to follow an idea proposed by a leader. It talks about how the internet has provided us with opportunities to lead and influence communities by following our passions. This is an excellent guide to help you understand how to take risks and stand out in the crowd through effective leadership. 
4. Hug Your Haters: Ways to Embrace Complaints and also Keep Your Customer
Author: Jay Baer
When you are a digital marketer, you are likely to come across some unpleasant situations on social media. While promoting a business on social media and other online platforms, the brand is often exposed to negative and positive feedback. Consequently, there is a considerable possibility of harsh criticism, which you need to tackle tactfully. This book is a terrific guide for readers to understand ways of tackling real and fake complaints on digital media platforms. Plus, it teaches you how to cultivate a sense of humility needed for dealing with online negativity.
5. Permission Marketing: Turning Strangers into Friends and Friends into Customer
Author: Seth Godin
This is one of the best digital marketing books that helps the readers understand successful ways of running campaigns and creating brand messages that the audience shall love to consume and subsequently follow. It helps you decode ways of offbeat thinking and understand how to build strong relationships with online leads. 
6. How to Tell Your Story in a Noisy Social World 
Author: Gary Vaynerchuk
With more social media platforms and every brand fighting for audience attention, social media platforms are full of clutter and confusion. Understanding how a platform behaves and how you should customise your campaign for each is crucial to success. This book will help you get in-depth knowledge about every social media platform and how you can create clutter-breaking campaigns.
If you are a beginner in digital marketing, and want to gain expertise, check out our digital marketing courses from top universities. 
7. The Copywriter's Handbook: A Step-By-Step Guide To Writing Copy That Sells
Author: Robert W. Bly
Understanding copywriting fundamentals and creative campaign conceptualisation help you become a commendable digital marketer. Equipped with these skills, you can create effective campaigns that deliver desired results. So, whether you wish to be on the creative side of digital marketing or the analytics side, this book will show you the way. This is one of the finest digital marketing books for beginners.
8. Hooked: How to Build Habit-Forming Products 
Author: Nir Eyal
You're in the business of selling products and services as a digital marketer. As your career progresses, you'll need to grasp why some goods are more successful than others. This book will assist you in moving up the hierarchy into positions where you can oversee products/brands.
9. Contagious – Why Things Catch On
Author: Jonah Berger
The internet has given birth to a unique trend known as virality. Even the average person is aware of the term, yet the knack of generating something to go viral is exceptionally tricky. People tend to rely on each other's thoughts and opinions on the internet since it is essentially social. As a digital marketer, you must ensure that your primary audience enjoys your marketing content and offerings. This book will show you methods to achieve all of that material for your company.
10. Invisible Influence: The Hidden Forces that Shape Behavior
Author: Jonah Berger
Digital marketers should strive to create favourable impressions on their target users. Many digital influencers throughout every niche, including food, fashion, lifestyle, travel, and business, have a sizable following. It wouldn't be an exaggeration to say that they play a significant role in moulding brand reputation. This book shows you the power of persuasion and how you can use it to benefit your company.
Best Digital Marketing Courses Online
11. Building a Story Brand
Author: Donald Miller
Storytelling is among the fundamental abilities you'll need to master as a digital marketer. When it comes to eCommerce, you should be enthusiastic about your adverts, and your viewers should do the same. This book assists you in developing that mindset. In addition, it introduces you to the fundamentals of generating effective brand communication.
12. Ogilvy on Advertising
Author: David Ogilvy
Every good marketer needs to understand the fundamentals of how advertisement functions. They must know what types of commercial messages perform best with diverse audiences and how to position their business better. The book teaches you how to leverage various marketing methods, such as how to come up with a campaign's "big concept" and produce content that grabs people's curiosity and makes them want to learn further about your products.
13. Experiences The 7th Era of Marketing
Author: Robert Rose and Carla Johnson
Brands are now utilising cutting-edge technology like augmented reality and virtual reality to provide their target audiences with the most engaging dynamic engagements possible. This book by Robert Rose & Carla Johnson will help you understand the importance of experiential marketing in today's world.
Popular Digital Marketing Blogs
Conclusion
With this list, you have a better understanding of best digital marketing books available. The path to becoming a digital marketer is usually smooth if you know what milestones you need to achieve. The job profile of digital marketers focuses on implementing creativity and tact in promoting a brand digitally. Over the years, there's been an increasing influx of candidates in digital marketing because it doesn't demand a strict technical degree – all you must do is stay updated with all the latest trends in digital marketing. 
If you're looking for academic guidance during your digital marketing professional journey – upGrad is the right place for you. The Advanced Certificate course in Digital Marketing and Communication helps you understand the nuances of digital marketing while offering 360-degree learning support.
How much does a digital marketing and communication course cost on UpGrad?
You can start your digital marketing journey on upgrade by paying only ₹3235/- per month for a course. The average yearly course fee of any digital marketing course on the climb is roughly ₹ 1 lakh.
What is the approximate salary of a digital marketer in India?
A digital marketer can start earning as much as ₹20,000 per month as a fresher. Then, as they grow in their career path, they can earn around ₹ 1-1.5 lakhs a month.
What are the degrees required to become a successful digital marketing manager?
Although this job profile doesn't have a prerequisite degree for eligibility, having additional qualifications and certifications in marketing, management, and digital media are bonuses if you want a high paying job.
The best time to learn is now!