UpGrad and MICA's digital marketing and communication course online not only aims to introduce students to the core concepts of digital marketing, but it also teaches you how to work with various digital marketing tools. By knowing how to use the right tools, you can magnify the impact of your digital marketing strategies.
Best Digital Marketing Courses Online
At UpGrad, we'll teach you how to work with the following tools online:
1. Google Webmaster Tools (GWT)
The Google Webmaster Tool, also known as Google Search Console, is a totally free toolset that allows you to take website building to the next level. With GWT, you can effectively monitor your site's execution, screen backlinks, modify crawl settings, identify and report issues such as malware identification, filter content for indexing, expel content you do not need to index, monitor the search inquiries that drives traffic towards your website, and much more.
In-demand Digital Marketing Skills
To be precise, Google Webmaster Tools is like a 'diagnostic tool' for websites, allowing web admins to build such sites so that they are easily 'found' on the Web. It is a highly effective driver of SEO; by learning how to use GWT correctly, you can boost and scale your SEO campaign significantly.
Industry Proven Techniques to Grow Business Online
2. Google Analytics
While GWT is all about understanding the chemistry between Google and your website, Google Analytics is all about gaining insights into the customer experience. Like the Google Webmaster, Google Analytics is also a free Web analytics tool equipped with a host of statistical and analytical tools required for SEO and marketing. It was launched in November 2005 after Google acquired Urchin. It has two other premium versions –  Google Analytics 360 and Google Analytics for Mobile Apps.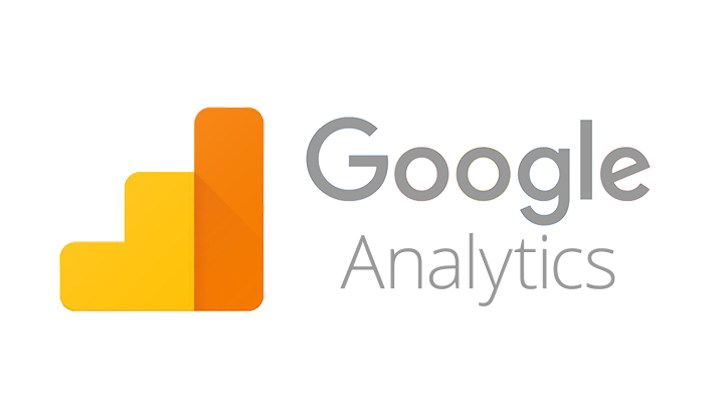 Google Analytics comes with many handy tools such as custom reports, segmentation for analysis, email-based sharing and communication, data visualization tool, and other integrated tools such as AdWords, Public Data Explorer, and Website Optimizer. It is an excellent tool for small to medium-sized websites.
Digital Marketing Free courses to Learn
3. Facebook Ads Manager
When it comes to digital marketing and advertising, Facebook spells magic. Since millions of people around the world are on Facebook, it is the perfect platform to market products and services, and with Facebook ad campaigns becoming an integral part of digital marketing, Facebook Ads Manager is just the tool you need.
Facebook Ads Manager is the one-stop-shop for creating and managing ads on of both Facebook and Instagram. It allows you to monitor and track your FB ad campaigns and tweak them as and when necessary to better suit the audience's tastes and demands. It has two different methods of ad creation – guided creation and quick creation. Facebook Ads Manager not only allows you to customize your ad campaigns but it also helps you identify and target your potential audience.
If you are a beginner in digital marketing, and want to gain expertise, check out our digital marketing online courses from top universities.
Decoding Common Digital Marketing Jargons
4. HubSpot
While talking about digital marketing, you just cannot afford to ignore HubSpot. Founded by Brian Halligan and Dharmesh Shah in 2006, HubSpot is an inbound marketing and sales software designed to enable companies to create successful marketing strategies, convert leads, attract traffic, and expand target audience reach. It is a completely free full-stack software equipped with all the necessary tools for SEO, social media marketing, content management, and web analytics.

It is segregated into three parts – the marketing hub, the sales hub, and the service hub. While the marketing hub is specially crafted to help companies boost traffic, convert leads, and create better inbound marketing campaigns, the sales hub helps brands get deeper and more meaningful insights into potential future prospects. It also automates many routine tasks, thereby helping companies to save a lot of time. The service hub is a dedicated customer service software that helps companies to interact with their customers, enhance their overall buying experience, and ultimately convert them into loyal brand promoters.
5. Hootsuite
Hootsuite is an advanced social media management platform that was launched in 2008 by Ryan Holmes. With Hootsuite, social media management becomes easier than ever as it allows you to schedule and update your social posts on any social media platform such as Facebook, Instagram, LinkedIn, Twitter, Google+, WordPress, Foursquare, and so on, all from a single integrated source – HootSuite dashboard.
Hootsuite is, thus, a great business and marketing tool for marketers as it helps them manage, analyze, and implement social media and digital marketing campaigns and ads much more conveniently. For instance, if you wish to post the same thing on all your social media profiles, you can just log in to Hootsuite and select the profiles where you'd want the post to appear. Yes, it is that simple! It works very well with Facebook Insights and Google Analytics.
6. WooRank
WooRank is a service that is specially designed for enabling marketers and small and medium-sized businesses to analyze the performance of their sites. The tool not only screens websites but also converts the insights thus gained, into actionable reports for a better understanding of what works for your website and what doesn't.
WooRank comes with an array of helpful features such as competitive analysis, keyword tracking, marketing checklist, in-depth reviews, and branded reviews that allows digital marketers to optimise site performance. Apart from helping marketers maintain high search engine rankings, WooRank also helps them track social media traffic, boost conversion rates, and enhance online marketing strategies.
10 Big Things to Expect in the Digital Space
7. Unmetric
Unmetric is the only social media intelligence platform in the world that leverages an AI named Xia to help brands uncover crucial industry-related insights such as how their content is performing, what strategies are being used by their rival firms, and how they can improve their own strategies to gain an edge in the market. Its AI can track and analyze online behavior of more than 30,000 brands spread across the multiple parallels of the industry. Unmetric also actively tracks the murmurs on social media platforms like Facebook, Instagram, Twitter, LinkedIn, Pinterest, and Google+, to help brands understand the latest customer and market trends.
All of these tools are highly valued in the domain of digital marketing and are excellent for creating innovative digital marketing campaigns and strategies. By the time you finish our digital marketing course, you'll have mastered these tools – that's our assurance.
Popular Digital Marketing Blogs
So, how about embarking on the Advanced Certificate in Digital Marketing & Communication journey with us?
Is digital a targeted method of marketing to your consumers?
When companies decide to run a television ad campaign, a sense of who the general viewer is going to be more or less prevails. For example, if it is broadcasted during a sports event, you can safely assume that your viewers are going to those who love sports.

That said, there is still ambiguity on the age of your viewers, their interests and hobbies, what they are keen on purchasing, what sort of information they are inclined to consume, etc. The future, of course, is having an approach through digital marketing that offers you access to highly targeted media. The content displayed fits in with your demographic profile which means there is less wastage of such a coveted and sought-after medium.

It is important to get the bang for your buck which is only possible through this highly targeted approach via digital marketing that comes highly recommended.
SEO Or Content – which is more important in digital marketing?
The general area where SEO and Content are different is technical, more to do with website design and structure. While SEO allows narrow space for discovery, the content has a more holistic and broader approach.

In spite of the obvious points of difference, the best way to explain the SEO or Content question is – SEO comes with specific demands that content helps to fulfil.
Will an online digital marketing certification be recognised by companies?
Online digital marketing courses that you do from recognised and credible institutions carry a lot of weight. Several multinational companies are hiring such professionals who have taken the pains to get a qualification in the field of digital marketing.

Unquestionably there is a huge gap in the supply of such qualified digital marketers in terms of the current demand figures. Therefore, with a certification under your belt, your skills are bound to be more widely accepted and recognised.