Content marketing, without a doubt, has established itself as a necessity. Over 84% of companies use some or the other form of content marketing to increase their customer base. The industry has become more mature and complex, leading to different types of content strategies. 
One of the content marketing channels that has gained a lot of traction and continues to deliver results while also being cost-effective is owned media. Wondering what has owned media and how you can develop an owned media marketing strategy? Here is everything you need to know about it.
What is Owned Media? 
Owned media is a term that refers to all media content that you own and over which you have complete control. Earned media meaning that it includes all digital marketing channels from your website to your social media. 
You can dictate the owned media marketing strategy and establish a schedule to content calendar depending on your needs. Owned media marketing is pull marketing. You start by providing value to your audience and let them act on their own. The following digital marketing channels are part of your owned media. 
Website
Since you decide what goes on your website and have complete ownership of it, your website is an owned media channel. The website content pulls your customers and helps you rank well so that your page pops up on search results. Website content includes your landing pages, webpages as well as blogs.   
Learn digital marketing courses online from the World's top Universities. Earn Masters, Executive PGP, or Advanced Certificate Programs to fast-track your career.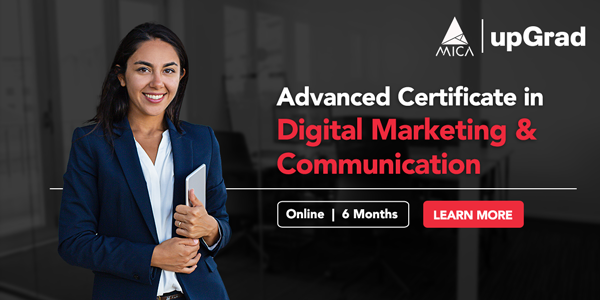 Email Marketing
Regular emails that announce the latest updates regarding your business, new offers or discounts, new blog post, etc., to your subscribers help improve your brand recall. They are also a great way to inform your customers about any new changes. While you may do this on social media platforms as well, those who miss your social media posts will get the notification from your email newsletter.
Social Media
Every company needs a social media profile if you want to boost your customer base. Everything you post on social media is a part of your owned media marketing strategy.
Apart from owned media, there are two other types of media content – paid media and earned media. Any type of media that you pay for including TV or print advertisements, sponsorships, pay per click ads, social media advertisement, paid partnership with influencers, etc., are a part of your paid media. 
On the other hand, earned media is any type of organic media mentions of your brand including brand mentions, news articles, consumer-generated content, etc. 
All three types of media – owned, paid and earned – work in tandem to increase your customer base, brand recognition and revenue. 
What Are The Benefits of Using Owned Media? 
A strong owned media marketing strategy is crucial for the survival and growth of your company. Here are some of the reasons why you should employ owned media.
Control
You have complete control over the content. You decide what you want to say and how you want to say it. Owned media marketing strategy is an excellent way to build a brand voice. You can project a brand image using owned media. 
Reach
Owned media is the best way to rank for keywords and increase the organic traffic to your website. An increase in organic traffic will also lead to an improvement in your search engine rankings.
Best Online Digital Marketing Courses
Cost-Efficient
Owned media channels such as email newsletters and social media profiles are free to use and still drive considerable traffic to your website. Owned media continues to be the cheapest way to reach a large target audience. 
Versatility
You can post a wide variety of content ranging from infographics, and educational content to how-to guides. You can even see what type of content is the need of the hour and alter your owned media marketing strategy to ensure that you are creating that type of content.
How to Create a Successful Owned Media Marketing Strategy?
Creating a successfully owned media marketing strategy is all about consistency and careful planning. Here are five steps that can streamline your digital marketing strategy. 
Planning
The very first step in your owned media marketing strategy is to create a plan. At this stage, you need to determine a few things such as:
Goals
What is your goal with the owned media marketing strategy? What do you hope to achieve? You should be able to answer these questions in specific terms. For example, you can say that you want organic traffic to the website to grow by x% by a specific date. Your goals shouldn't be vague, they should be tangible. You should also set achievable goals.
Audience
Who is your audience and what do they want from your brand? It is key to understand the problems faced by your audience that you can solve. You can tailor your owned media marketing strategy to ensure that it helps them.
Competition
Who is your competition and what is their digital marketing strategy? Is their strategy working? What are its weaknesses? Understanding your competition is just as important as understanding your customer base. 
Top Digital Marketing Skills
Develop an Owned Media Marketing Strategy
Once you have a clear picture of your goals, it is time to develop your owned media marketing strategy. 
Content Audit
To develop a successful strategy, you must first understand the performance of your existing content. If you are just starting to develop a brand new owned media marketing strategy, then you can look at your competitor's sites. 
You need to understand what kind of content gets maximum shares and likes, which one leads to maximum conversion, and why some content performs well. 
Resources
The next step is to assess your content marketing team. Do you have enough people to carry out your vision? Do you need to hire more? Or should you consider outsourcing the content creation? 
If you already have a marketing team, then you can consider upskilling them with a course on digital marketing from a reputable site such as upGrad. upGrad's PG certification in Digital Marketing and Communication will give your team certifications from MICA and Facebook and empower them with the knowledge of the latest content marketing strategies that can benefit your business.
Editorial Calendar
The final step is to create an editorial calendar. The calendar will dictate how often you will create and publish content. If you have various owned media channels, then the editorial calendar must specify what channel the content is designated for on which day. It will help refine your owned media marketing strategy.
Content Creation
Now it is time to create your content. You will start by performing keyword research. Since you know who your audience is, try to understand why they would be searching for particular content. This will help you narrow down the appropriate keywords. 
If your owned media is written content, then you should write it and optimise it for search engines. If you are creating video content for platforms such as Youtube, then you should optimise the content for said platform. You will also need to add visuals or infographics to enhance the content and increase its appeal. 
Another point to keep in mind while creating content is the channel in which it will be published. A blog post or an educational post or a how-to guide can be relatively longer. However, your social media posts shouldn't be excessively long. 
Digital Marketing Free courses to Learn
Content Distribution
Now that the content is ready, it is time to distribute it. If you are distributing your content on social media, then the time you choose to publish is also important to garner maximum attention. Do a little bit of research to find out when most of your audience is likely to check the social media pages and time your content distribution to coincide with this time.
The same goes for email newsletters as well. Even though emails will be in the inbox and won't disappear, there is a higher chance that the recipient will read the email if it is among the top unread ones.     
Evaluate and Feedback
Once the content is published, it is time for a retrospective. You need to evaluate how the content performed and what you could have done better. Various tools can help you with analysing the performance of the content. 
The insights you gain from these tools can guide your future owned media marketing strategy. You can refine your marketing techniques to ensure that you achieve your goal. 
Factor affecting selection of media
Product 
The nature of the product affects the selection of media. The products can be for consumers or for the industry. The company chooses the owned media type based on the durability, and life expectancy of the products. 
Market potential 
The nature of the potential market is also determined by the choice of paid-owned and earned media. The media choices are affected by demographics, income level, religion, status, spending habits, status, development areas, etc. 
Objective of advertising 
The objective of advertising may vary depending on the company's goals and perspectives about the product, service and target market. The objective of advertising could be imparting information, persuasion, reminder, etc. This is what is owned media about. 
Budget availability
The media selection is also done based on budget availability. If the organisation has an adequate amount of budget, it can choose any media houses and types. But if the organisation has a budget constraint, then there is a restriction that they need to face. 
Media availability 
All the advertising media may not be available in all the markets. Sometimes marketer does not find the media of their choice, so they need to choose the best solution possible for them. 
Product Distribution 
Marketers identify their products, target audience, and distribution channels mainly while working on the product from scratch. While working on the product, they figure out if the product needs direct communication or indirect marketing. 
Popular Digital Marketing Blogs
upGrad's Exclusive Digital Marketing Webinar for you –
Webinar with Q&A Session on Digital Marketing
Bottom Line
Owned media is crucial to all your digital marketing strategies. It forms the foundation on which you can build your online audience. With the right owned media marketing strategy, you will attract the right audience who will become your lifelong customers. 
If you want to explore and become an expert in Digital marketing, check out MICA and upGrad's Advanced Certificate in Digital Marketing and Communication. Become an expert in content marketing, social media, branding, marketing analysis, and PR.
You can achieve this with a bit of careful planning, content creation and retrospective. There may be a learning curve at the beginning when you are figuring things out, but once you get the hang of it, you can reap the rewards of your owned media marketing strategy.
What is owned media?
All the media content and owned property of the company that you can control is referred to as owned media. This includes different channels including your website, blog and social media channels. Since you completely own the channels, you have complete control over different aspects of the operations that include planning the publishing schedule, content strategy, etc. based on your goals and budget.
How can one create a successful owned media strategy?
There is no one path that fits all when it comes to creating a successful media strategy. This is because each company and its goals are extremely unique. Having an in-depth understanding of your business and clarity about your goals is the primary step to creating a successful strategy. Here are some basic tips on how you could craft a strategy for your company: create a concrete plan based on your goals, develop an implementation strategy based on your goals, track your performance and make changes to ensure that your performance is in sync with your company's goals.
What is the role of a company website in an owned media strategy?
The company's website is an important component of the owned media strategy. It helps in creating the first impression and brand tone. It also helps in providing customers with all the information they require to make an informed buying decision in addition to many other factors.
What are the characteristics of owned media?
Owned media is any content or channel that is can be created and controlled by the company.
What are the characteristics of media?
The top media characteristics are Digital, Interactivity, Global Networks, and Simulation.
What are the three media properties?
Three properties of media are Permeability, Porosity, and Experiments.
Ride the Digital Wave
upgrad and mica's advanced certificate in digital marketing and communication

ENROLL TODAY