The market has grown customer-centric like never before, and this has also intensified the dependency on product managers. Product Managers are the people who hear and understand the customers' voices and customize the product to their requirements. Their customer-centric approach enables the product team to develop and deliver better-designed and higher-performing products. At every phase of a product's life cycle, from development, positioning, and pricing to customer delivery, a product manager's role is crucial as the customers' advocate.
If you are into the role of product management, you understand that one of the key facilitators that let you do your job more efficiently is a product management software. For creating tailored products/solutions for the customers, you need to hear all sides of a story. Before arriving at a clear decision, you need to synthesis and assess different perspectives.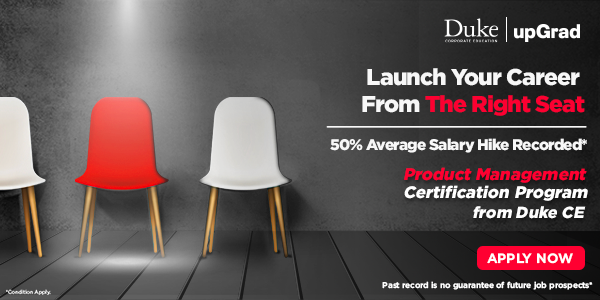 Read: Product management jobs and their career prospects.
In the process, you require taking up different roles like a subject expert, a growth hacker, a retention strategist, and a solution seeker. To do all of it correctly, you require being handy with the best product management tools within the esteemed time frame.
Prospering in the Field of Product Management
The promising career path from Product Manager to Chief Product Officer and beyond starts with the ability to formulate and ask the right kinds of questions that identify the customer issues and eventual market opportunities. The final goal of product management is to present a product that emphasizes users.
To be an efficient product manager, you need to master skills like market research, user design, analytics, engagement & growth, product development, and planning. Along with all these skills, you need a comprehensive product management software to assist you in handling the different responsibilities that this role entails.
If you are already into the career of product management, then here is a list of five product management tools that you must check out to increase your work efficiency.
Explore our Popular Business Management Courses
5 Product Management Tools that you Should Include in your Product Stack
1. Productboard
Everything related to product management can be handled using this ProductBoard. The software makers claim that it can help you get the right products to the market faster. The software is instrumental in helping you understand the users' needs, prioritize what to build next, share your roadmap, monitor progress, and engage with the customer community.
It facilitates all these with its features like insights repository board, scoreboards, user impact scoreboard, user segmentation, competitive analysis, status monitoring, data visualization customizable boards, app integration, etc. You can check out the product through its free trial, available on their website.
2. GoodDay
GoodDay is much more than just a product management software; it is a comprehensive work management one-stop platform with amalgamated tools for managing different. These jobs include planning, task organization, product or project execution & management, track, and ing progress KPI, productivity growth, and results. The interface of the software is highly user friendly.
It provides you around 20 'at-a-glance view' layouts like Task List, Gantt Chart, Workload, Pastdue, etc. These layouts are related to task management, planning & resource management, events & milestones, management views, etc. These layouts let you quickly view what's going on, get an overview of your overall workload, comprehend current priorities, streamline the work pipeline.
Top Essential Management Skills to Learn
3. Aha!
Aha is a product management software that is popular for building product road maps. You can opt for a free trial on their website. This software has prebuilt strategy templates for SWOT analysis, creating business models, articulating value prepositions, etc.
Using these templates, you can create a vivid picture of your vision, set the goals and initiatives. You can customize the templates by prioritizing the right features. Data visualization is made easy with user story maps, custom feature scorecard, backlog board, etc.
4. Backlog
The backlog is another popular product management software. Its highlight is that it brings project and code management together. The software is an all-in-one solution for project management, task management, issue & bug tracking, team collaboration, remote work, and others.
The interface is simple enough to be quickly adopted by anyone. It is a powerful collaboration platform for product managers to connect with remote developers, clients, and other teams. Assessing and tracking progress is comfortable with at-a-glance visuals like boards, Gantt charts, Git graphs, and burndown charts.
Check out: Product Manager Salary in India
Our Top Management Articles
upGrad's Exclusive Product Management Webinar for you –
How to craft GTM Strategy for a Product?
5. Pendo
It is a user tracking and analysis tool that can be an invaluable source of intelligence and insight throughout your product journey. It is an end-to-end product management software that lets you live-communicate with customers and spot risks related to customer retention through product engagement, surveys, and feedback.
It also lets you increase the product's efficiency by optimizing trial conversions and user onboarding in-product. The website's interface is quite visually representative, so it is easy to understand. You can better understand the product by taking up visual product-tour available on Pendo's website.
Study Product Management Courses online from the World's top Universities. Earn Masters, Executive PGP, or Advanced Certificate Programs to fast-track your career.
Conclusion
The tools mentioned above and their powerful features clarify the relevance and importance of product management software to efficiently handle the entire product cycle. Knowledge and competency in these tools are beneficial for those who are already into product management or aim to build a career.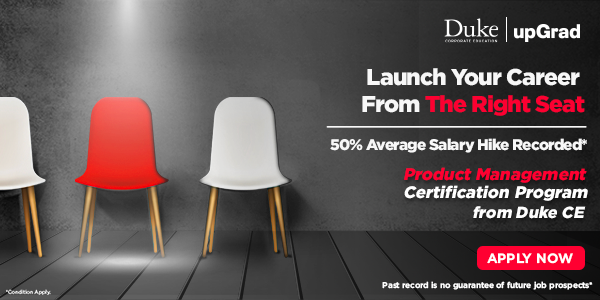 Product management is one of the fastest-growing careers as customer-centricity has become the driving factor in product and service-based industries. Freshers and working professionals who wish to leap into this career can check out the upGrad Post Graduate Certificate in Product Management of 6 months.
This program is relevant to marketing professionals, sales professionals, project leads, project managers, software developers, technical managers, UI-UX design, analysts, consultants, entrepreneurs, and business development managers.
If you're eager to learn about Product Management and interested to become a great product manager, you need to demonstrate qualities of leadership, check out the Post Graduate Certificate in Product Management for it is you who'll guide your team towards the path of success