Both big and small companies today have embraced big data. For any company to increase its revenues and profits, it has to have in place effective sales and marketing strategies. Among the best sales and marketing strategies ever developed, is analyzing big data. What exactly is big data? It includes a lot of information collected from your customers from each and every source. And some of these sources range from web analytics to email marketing campaigns.
You have probably not found it any easier aggregating and analyzing all this information in an efficient and effective way. Today, there are many tools available to help you manage your big marketing data, thanks to technology.
Here are 7 of the best tools to help your company manage big marketing data effectively:
Skytree
Skytree provides you with important information on customer segmentation analysis, churn predictions and fraud detection and notification. The tool accepts and analyzes streams of data from various sources ranging from machine learning libraries to relating databases. A study conducted by Dataladder showed that the tool was found to be very useful to 39% of marketers who found their data not being collected infrequently.
Jaspersoft
Globally, business data volume doubles after every 1.2 years thus requiring companies to endlessly manage their increasing volume of data to stay ahead. Jaspersoft is there to help you stay ahead through offering a wide range of services such as data integration and visualization, and online process analysis. In the end, you get to relax as Jaspersoft manages everything for you.
How Big Data Plays an Important Role in Our Daily Life
Marketing Evolution
Marketing Evolution has helped marketers in designing return on investment plans using big data. According to research conducted by Harvard, 29% of marketers reported that their marketing departments have very little or no information on their consumers. By using cheap essay writing services, your market size can grow rapidly. Marketing evolution helps you figure out the right data to be analyzed and helps you delve deeper into your ideal consumer information. It also assists you in recognizing which marketing activity produces results with different types of people and scenarios.
Improvado.io
Back in 2014, a study by CMO showed that 60% of the marketers and business professionals were being pressurized by upper management to be data-driven rather than activity-driven. Improvado.io accumulates and analyzes marketing data from 50+API integrations in one place without needing a developer.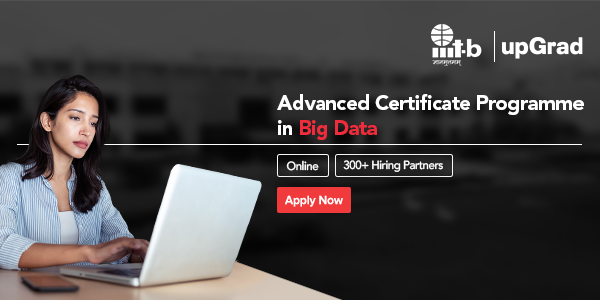 When you connect to the platform, you can view marketing, search and social data through the tool's dashboard which is widget-based. Data can also be pushed automatically into other third party business intelligence tools such as Google Data Studio.
Mixpanel
The designers of Mixpanel agree that the collection and analysis of data is very important in understanding your customers. More importantly, having the right technology in place will keep you ahead of your competitors. Mixpanel tracks user behaviour hence helping you see what your potential customers are doing on their sites. The tool organizes the information it tracks thus letting you analyze patterns in customer behaviour which can help you formulate future marketing strategies.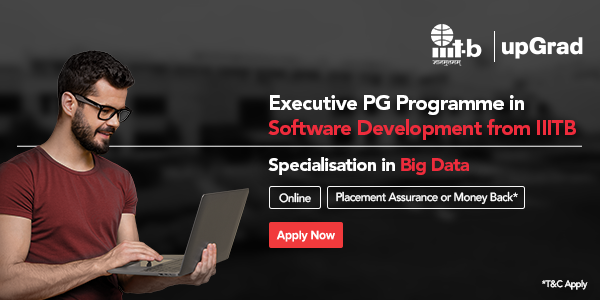 What is Big Data: Types, Characteristics, Benefits, and Examples
Talend
Talend developers offer you a great tool to integrate applications and real-time data while ensuring that all data is of high quality. A study on U.S companies shows that low-quality data costs them approximately $600 billion every year. You can be saved from incurring losses every year by using Talend's data cleaning services in your business.
Apache Hadoop
In the digital world today, it is estimated that 2.7 zettabytes of data exist and companies need a safe place to store it. Apache Hadoop is here to help you with this. This tool has a massive amount of storage for any type of data. It also has a very powerful processor to enable you to manage several current jobs simultaneously. Hadoop being an open source framework enables you to scale up or down because its hardware does not fail easily.
Planning a Big Data Career? Know All Skills, Roles & Transition Tactics!
To conclude
Data is very important to business owners and marketers for businesses to grow. Measuring the right data and analyzing it will help you achieve your objectives and easily make future predictions. To do all this, you need the right tool to help you in collecting, sorting and analyzing data. Using the tools discussed above will not only attract more customers but will also make your life easier and peaceful. Start using these tools today to feel the change!
If you are interested to know more about Big Data, check out our PG Diploma in Software Development Specialization in Big Data program which is designed for working professionals and provides 7+ case studies & projects, covers 14 programming languages & tools, practical hands-on workshops, more than 400 hours of rigorous learning & job placement assistance with top firms.
Learn Software Development Courses online from the World's top Universities. Earn Executive PG Programs, Advanced Certificate Programs or Masters Programs to fast-track your career.
Upskill Yourself & Get Ready for The Future