Digital marketers have predicted for years that Facebook will soon crash and burn. Instead, Facebook has continued to thrive and now has two billion monthly active users.
Additionally, Facebook's advertising platform is only getting better as time goes on. With advanced targeting options and new features coming out regularly, now is the best time to dive into the world of paid social.
Whether you are already using Facebook ads or just getting started, these dos and don'ts of Facebook advertising will give your campaigns the boost they need to drive sales.
DO: Expand Your Reach with Lookalike Audiences
One of Facebook's best advertising features is Lookalike Audiences, which allows advertisers to find new customers by matching the data from their existing audiences to users with similar data. These can be based on your customer email list, page likes, or Custom Audiences.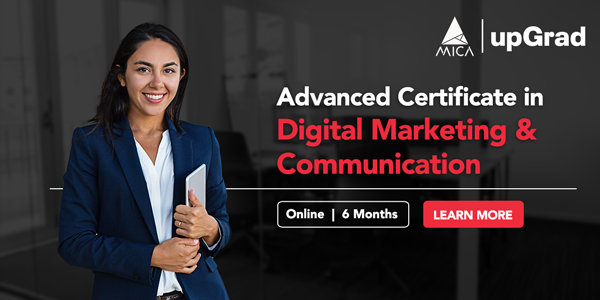 Your customers have already interacted with your brand, which makes them more likely to purchase from you. With Lookalike Audiences, you can reach consumers who are just as likely to buy.
Learn digital marketing courses online from the World's top Universities. Earn Masters, Executive PGP, or Advanced Certificate Programs to fast-track your career.
Even better news for advertisers—in June 2017, Facebook introduced value-based Lookalike Audiences, which uses your customer lifetime value to find similar audiences. This gives advertisers an opportunity to find customers who are likely to be highly profitable. If you haven't been measuring your customer lifetime value, now would be a good time to start.
DON'T: Target a Broad Audience
The wider the net you cast, the more fish you will catch, right? This is not the case with Facebook ads.
The less targeted your Facebook ad is, the less relevant it will be to users and the less likely they are to convert. Broad targeting can also give you a poor relevance score, which results in higher cost-per-clicks.
To increase your conversion rates, you need to hyper-target your audiences. Facebook's powerful targeting methods give you the opportunity to zero in on specific audiences and deliver the right ad message at the right time.
For example, you can segment audiences by the standard demographics (i.e., age, income, location, interests, gender, etc.), or you can dive deeper and target them by specific life events, mobile devices or desktop, what car they drive, their purchase behavior, and much more. By layering these targeting options, you can create a specific audience that will send your conversion rates to skyrocket.
What are the Benefits of Facebook Advertising over Google?
DO: Find Inspiration from Other Facebook Ads
Need some fresh ideas for your Facebook adverts? They may be right in front of you. The next time you're on Facebook, keep an eye out for ads that grab your attention and jot them down for later use.
For example, you might see an ad that features a compelling video ad or that highlights their value proposition in a clever way. Maybe they tell an effective brand story by leveraging dynamic ads.
Whatever it is that grabs your attention, be sure to store these good ideas in a note-taking app such as Evernote. You can then pull these ideas up later when you're working on new Facebook ad campaigns.
Remember, you aren't making an exact replica of the ad. Rather, you are simply taking the idea and making it your own. Tailor the idea to your target audience, and you will have a winning Facebook ad campaign.
DON'T: Miss a Chance to Convert Lost Shoppers
If you want to ace your Facebook ads, you need to create a Facebook Pixel (if you're using the old conversion tracking pixel, be sure to update). This pixel code will track activity on your website, which is the key to any retargeting strategy.
An effective Facebook retargeting strategy will give you a second chance to win back lost shoppers. Let's say that a visitor viewed one of your product pages. For whatever reason, this person left without making a purchase.
With the Facebook Pixel, you can track them back to Facebook and serve personalized ads that put the product back in front of them. Retargeting campaigns are highly effective, with some reports showing a 278 percent increase in conversion rates.
To achieve the best ROI, consider using an automated marketing platform to launch your retargeting ads. Automated marketing platforms give e-commerce marketers the ability to easily launch their Facebook retargeting campaigns and automate the more tedious tasks.
Exciting New Features are Coming to Facebook Ads
DO: Use Calls-to-Action
If your Facebook ad has managed to grab your audience's attention, the next step is to convince them to click through the offer. With a strong call-to-action (CTA), you can give them the extra nudge they need to take the desired action.
Creating a CTA for your Facebook ads isn't too different from crafting one for your other advertisements or marketing campaigns. Your ad should have a powerful value proposition and use language that clearly communicates how the consumer will benefit by clicking through your ad.
Facebook also has a Call To Action Button that you can include in your advertisement that will help you drive traffic and sales. This button will appear in the bottom-right corner of your ad.
In the example below, Enlightened entices their audiences with a special discount and prompts viewers to click-through with a "Shop Now" button.
Facebook has multiple CTA buttons to fit your ad's objectives. However, be aware that these buttons are not available for the Canvas ad format.
Best Online Digital Marketing Courses
DON'T: Forget to Test!
As an e-commerce marketer, you are most likely no stranger to split testing your e-commerce website. If you want to maximize the performance of your Facebook ads, you should be split testing them as well.
Split testing your Facebook ads allows you to see which audiences are more receptive to your ad, which visuals inspire more click-throughs, and which ad design drives conversions. A simple change to your ad design can mean the difference between 100 sales and 200 sales, which is enough motivation to test your ads religiously.
How do you split test your ads? Well, Facebook has introduced a Split Testing feature to make it easy for you. Now, advertisers can split test different elements of their ad in Facebook's Ad Manager and modify them to improve their ad performance.
Top Digital Marketing Skills
Final Thoughts
If you want to avoid wasting your precious marketing dollars, then you should know a few key dos and don'ts of Facebook advertising. We hope the tips above have shed some light on Facebook ads and given you some ideas on how to improve your campaigns and emerge as a leader in your industry.
upGrad's Exclusive Digital Marketing Webinar for you –
What's new in Marketing?
Digital Marketing Free courses to Learn
Popular Digital Marketing Blogs