This is the first in a five-part Guest Blog series by Udit Khandelwal, UX Director at Zivame.
If the users can't find it, the feature does not exist! – Human Factors International (HFI)
I first heard this quote in a training session at HFI back in 2012, and you will always find it resonating with my way of approaching UX.
Product discovery is one of the most important aspects of any retail business, and if users can't find the products you offer, they don't exist. To enable seamless product exploration at Zivame, we developed a multi-way discovery strategy across our platforms. In this series of 5 articles, I will be covering levers used for featuring collections, product discovery and, offer communication at Zivame.
This is the first article in this series, and here I will be mainly covering items under Ice Breakers from the list of levers given below:
* Covered in this article
Each one of these serve a very specific purpose in the user journey and are used accordingly. Let's take a look at them, one by one – while talking about the challenges in each case, and what we did to overcome the same. I will also talk about business metrics, wherever applicable.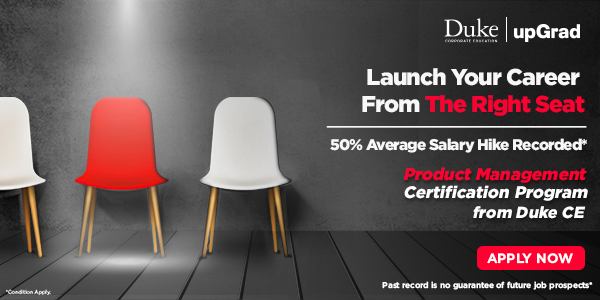 Check out our management programs to upskill yourself.
Homepage Landing Cards
Challenge
45% of the web traffic on Zivame comprises of first time users
40% of direct and organic traffic lands on Zivame's homepage
Most of the above users have very little clue about the breadth of the products we offer
Solution
Not having an open horizontal menu and going with a mobile-first hamburger navigation was a very well thought-through and user-tested approach we started following with our new stack.
It came at a cost of not being upfront about our offerings.
Hence, it became critical for us to communicate the same, right in the first fold. The cards shown below serve exactly this purpose.
What's interesting is that this approach was first conceptualised for the desktop, and later adapted for mobile, as shown below. In the desktop version,
cards occupy the top real estate on the first fold, whereas in mobile, they are right below the hero banner due to vertical space constraint.
upGrad's Exclusive Product Management Webinar for you –
How to craft GTM Strategy for a Product?
When we were conceptualizing this, our executives envisioned it as follows:
Nobody who spends 8 seconds on my homepage should go away without knowing that Zivame sells lingerie, apparel and activewear. – Shaleen, COO Zivame

Explore our Popular Management Programs
…and I think we've done a good job at achieving the same via design. The positioning of the cards make them unmissable and the titles along with links set clear expectations about the individual categories i.e., Lingerie, Activewear and Apparel. Moreover, the fourth card allows for enough flexibility to put meta items which deserve a seat on the first fold.
P.S. This component is under development as I am writing this post, and will be released soon!
Endeavour
It is difficult to figure which 4 things will go in each card, because every stakeholder in the company is looking for prime real estate for his/her property!
While data seems to be an easy escape route, where you could simply keep the most in-demand stuff on top, the business might have a conflicting direction. For example, Apparel itself contributes to merely 8% of Zivame's revenue as of today, yet it occupies 25% of the top real estate.
A cross-functional collaboration with a fair amount of moderation from the executives of the company should give you the right answer. As my product manager puts it:
You have to be disproportionately kind to certain entities in order to ensure their disproportionate growth. – Vishrut Shukla, Sr. PM – Zivame
Homepage Hero Carousel
Challenge
This is the next prime real estate and the property is visual. It needs to represent the brand and a strict visual design language needs to be followed.
Top Management Skills to Learn
Solution
Frankly, this was an easy one to design, but a tough one to execute. We knew we were following big-bold-beautiful design language, and hence it was an easy decision that the banner must occupy 100% of the screen width and 100% of the remaining screen height. But that left us with 2 problems to be solved:
On  certain screen sizes, the banner would get cropped as we were going to use 'cover' algorithm.
When the banner stretches all the way to the bottom edge of the screen, users might get an illusion that the page ends there and there is nothing beyond that.
In order to solve the cropping issue, we defined the safe areas and tested it across multiple resolutions. After a few hits and trials, we were able to nail it.
We placed a chevron at the bottom of the banner to give a visual cue to the users that there is more beyond the banner. To keep it clean we decided to make the navigation arrow unidirectional, but also gave slideshow cues by putting dot-based navigation.
A heavy amount of cross functional collaboration went into getting up the right banner, with the right message up and stitch it together with the category page banners, keeping the user journey in mind. The above section displays an example screenshot, and below is how we defined safe area:
Featured Collections
Challenge
Banners are good for grabbing attention, but in order to generate user interest and make users click with the right expectation, we need to tell them a bit more about the collection. However, real estate is limited and there is a lot of competition among different collections.
The earlier design of Zivame's Homepage for Mobile used to sport an accordion of collections where each collection had an array of 10 products followed by a "See More" button after scrolling all the way to the last thumbnail. Data analysis revealed that more than 40% users who interacted with the accordion clicked on see more. This reinforces the point mentioned above. However, we didn't want to use accordion because it was non-visual and text heavy.

Old Homepage – Mobile

Loading too many product images upfront negatively impacts the page performance. For every extra second of page load time, conversion goes down by a whopping 7%.
Our Top Management Articles
Solution
At the cost of an extra click, show the USPs as well as sneak peek of every collection. Apart from a product collage, we simply surfaced 3 critical pieces of information:
Collection Name
Description
Signature Attributes
This not only invoked interest in the collection, but also guides the user into a journey of product discovery with a set expectation. The product collage can be technically optimised to be returned as a single collage image rather than multiple product images. Again, this version has been partially deployed on the current site, and the remaining is being implemented as I am writing this article.
Visit Zivame
Category Masthead
Challenge
Category pages are primary landing pages for paid traffic. Also, anyone who clicks on any of the collections/offer banners within the site, lands on a category page. Hence, it becomes crucial to stitch the user journey here and maintain the context.
Broader the category, more difficult it is for the users to make a choice. Hence, for certain cases, we might want to narrow down the user journey to a more specific subcategory and subsequently to specific products.
Certain categories are very special or new and the users need to be made aware of the USPs at the very moment that they land on the page.
Solution
The masthead consists of 4 main components. We came up with an approach where configurable components would  take care of the use cases mentioned above: simply putting a banner in the masthead and relying upon the creative banners, shop by, filter/sort toolbar and offer communication to do the rest.
I'll talk about banners here, and will be covering 'shop by' and  offers later. We designed 3 variations or templates for the category banners:
Single Banner
Carousel
Split Banners
Single banners work perfectly for narrow categories and talking about their USPs. Carousels and Split banners, on the other hand, are a great way to provide multiple banners within a limited real estate and are used to lead to subcategories.
When promoting any of these pages, digital marketing & creative teams make sure that the marketing creatives speak the same language and use similar images to stitch the user journey together.
Now just like the homepage hero banner, these banners occupy 100% of the width available, however, height is constant. Hence, in some cases (or resolutions) we end up cropping the banner from the right. So just like the homepage, we defined safe areas and the creative team was asked to follow the same while designing these banners.
Below is an example of how we defined the same for a split banner:
Caveat
This is not a mobile-first design and, following graceful degradation, on mobiles we fall back to a simple banner, or a swipe-enabled carousel. There is no split banner for mobiles.
App Onboarding
Challenge
You want to tell the users so much, but going beyond 4 cards during onboarding is an overkill. The space is limited, features are enormous, users don't have time to read and despite all this, you need to make the app stick.
You don't know who is browsing: a novice or an expert, an explorer or a navigator; and you have to design a fit-for-all onboarding experience
Solution
Rather than thinking about what we want to tell the user, we started to think the other way around → What  would users want to learn? With a quick dipstick research, we were able to figure users were mainly looking for answers to the following questions:
What is this about?
What can I do here?
How to get started?
What's in it for me? How does it help me?
So the problem was simply reduced to 4 screens that could answer these questions. Hence we zeroed down on the following 4 screens:
The last screen is cleverly designed to promote the FitCode™ but the users are free to skip it and continue to shop.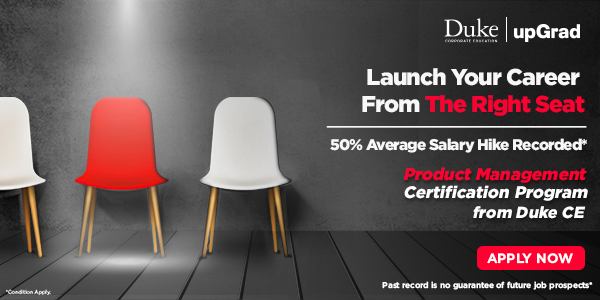 Caveats
There are a couple of glitches, which we're now correcting and I'd like to warn you about:
The notification permission pop-up shows right on the onboarding screen. This is very irritating for the user and we are likely to get a minimal conversion here. What should be done instead – the notification permission should be sought after the occurrence of a certain event (say login, or order success, or accessing content etc).
Web-engage messages (marketing popups) sometimes show during onboarding. Again, it's a very bad experience and users are most likely to be non-receptive to any marketing messages during onboarding. We must take care that no pop-ups are shown on onboarding screens.
FitCode™
Challenge
Many women prefer buying from a physical store to buying online. One of the most common reasons for this is that they are not sure whether a particular product will fit them. They can't try it online.
Different women have different body forms and there is no one-product-fits-all when it comes to lingerie. Hence presenting them with the product that suits their body form and preferences is crucial.
If you give them a form to fill their measurement and preferences, the drop-offs are high. Hence, whatever solution we come up with, needs to be effective.
Solution
Zivame's Fashion Design team, along with the Product Managers, conducted extensive research, and deduced that women's body types can be accurately described by bucketing them into 11 kinds of profiles.
Club these profiles, together with the measurements and preferences, and you should be able to provide the right product recommendations to the users. We call this FitCode™, which is derived by asking the users a set of questions (FitCode™ Quiz).
A version of this was designed, user tested, implemented and released on apps. While the users were getting the concept and responding to the quiz, there were 2 glaring issues:
High number of drop-offs
Some people thought the images that we had used to represent the profiles were creepy.
We figured that the quiz was designed in a way where we were asking users the difficult questions first, and this approach needed to change. We needed to get the users invested by asking them the easier questions first, and then the tougher ones. We also got our creatives changed and made them more abstract. They weren't creepy anymore. Take a look at the screens below:
Find Your Perfect Fit
I hope you found this article informative and insightful.
Study Product Management Courses online from the World's top Universities. Earn Masters, Executive PGP, or Advanced Certificate Programs to fast-track your career.
If you are highly intrigued by what you read, you can enroll in the Post Graduate Certificate in Product Management offered by upGrad. The certification program delivered by experts will help you kickstart your career to be a successful product manager.
What is meant by multiway product discovery?
Product discovery refers to the way a customer, who has arrived at a customer touchpoint for the first time - learns, understands and retains information about the product that the firm offers, enough to ensure that they will then immediately remember the brand the next time they have a repeat requirement. It should be the aim of all product managers to ensure that this happens within the first 8 seconds of the customer's experience at the firm's various customer touchpoints. In case the firm offers more than one product, the goal is to make this happen for all of them. This is basically what multiway product discovery is about.
Are there courses specific to product management for e-commerce firms?
No, there are no courses specific to product management for e-commerce. A few less scrupulous firms may claim so, but it would be wise to check their credentials before jumping in. Good programs for product management are not so specific, as it would be a disadvantage to the students. The aim of enabling one to become a good product manager is to ensure that they have the necessary skills and knowledge to do a good job independent of industry choice, which would in turn enable them to switch between industries at later stages of their careers.
How do I become a product manager without an MBA?
To be a good product manager who can crack the toughest of interviews, the basic domain skills you need are a fair understanding of product technology, excellent knowledge of product design and designing customer journeys, and business management skills. Thus, it could be daunting for an individual who has sufficient technical skills and work experience, but no understanding of business management such as financial planning, budgeting, project management, marketing, strategy, and so on. The best way to develop these would indeed, involve pursuing an MBA. However, thanks to the demand of skilled product managers, one can also get into these roles by pursuing part time courses in product management.
Build Cutting-Edge Products
UpGrad's Post Graduate Certificate in Product Management

Learn More