With more than 30 million companies currently using LinkedIn for their business, it makes sense to have your business profile on LinkedIn. LinkedIn is one of the biggest and most prominent social networks utilized for successfully recruiting and hiring top talent across the country! As a result, it has become crucial to know how to use LinkedIn for business. 
How to Use LinkedIn for Business as a Business Owner?
There are more than 690 million active members on LinkedIn, and the number is steadily increasing every single day! As a business owner, you can utilize LinkedIn marketing tools to get the most out of your business, whether it is a small or a large company. Startups need to know how to use LinkedIn for your business, to get the best results possible.
Feeling social media is fun? Know how to make a career out of social media? Learn more
Following these tips in your LinkedIn marketing strategy will help you establish your domain, whether it is a B2B or B2C business. Having a LinkedIn marketing strategy will be essential for reaching out to your ideal target audience.
After reading this guide, you will have an in-depth understanding of the seven essential tips to keep in mind to make the most of how to use Linkedin for business! 
But before we learn that, it is crucial to know how to create a LinkedIn page for your business successfully.
Read: LinkedIn Marketing Strategies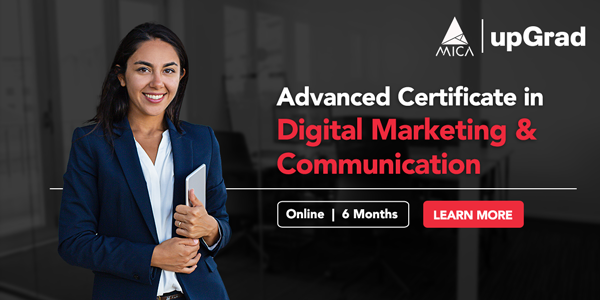 Seven Most Effective Tips for Using LinkedIn for Business
1. Sharing Posts Filled with Rich Media
According to statistics shared by LinkedIn, posts with images (rich media) receive 98% more comments than without those. LinkedIn has found posts that include 3 to 4 images over a single image perform the best for pages.
Thus, it would help if you started including rich media with your social media posts. You will immediately start seeing a noticeable difference in your overall engagement.
2. Optimizing Posts for Greater Reach and Impact
You must optimize all your posts for greater reach and impact and by following a few best practices, which you also can implement to achieve a significant effect.
LinkedIn's algorithm usually ranks all the posts based on these main metrics:
More number of personal connections

Greater relevancy of interest

Higher probability of engagement
Checkout: Future of Social Media Marketing in 2022-23
3. Posting at the Right Time and the Right Moment
Your business needs to have a proper posting schedule, particularly at the right time and at the right moment, to build a unique, greater audience on LinkedIn. If you are posting on social media on behalf of your business, at the right moment, then you are at least 6x times more prone to gain followers.
Thus, making the post available at the right moment ensures a greater degree of traction and engagement with your most ideal audience.
4. Utilizing LinkedIn Live
Do you know which format is more engaging than LinkedIn? It's LinkedIn Live! Live broadcasts usually see 24 times more engagement than pre-taped videos. Brands have many different reasons to go live, such as interviews, webinars, and fireside chats.
Virtual events have also gained massive traction and popularity, and with LinkedIn Live, you can form instant connections with your audience members. It is especially significant if you are responding to questions and comments.
Learn Digital Marketing Online Course from the World's top Universities. Earn Masters, Executive PGP, or Advanced Certificate Programs to fast-track your career.
Best Digital Marketing Courses Online
5. Launching a Brand New Showcase Page
It is also the best time to launch a brand new showcase page that can show off to your members in more ways than one! Thus, it would be best if you considered planning and executing a brand new showcase page for your business. By launching a brand new showcase page for your business will help you garner maximum visibility among your most ideal audience, as you will be showcasing the most brand new products of your business on the showcase page.
In-demand Digital Marketing Skills
6. Checking Up on the Latest LinkedIn Analytics
It is essential to check out LinkedIn Analytics to improve your marketing strategy. You can also track all of your post metrics, to see in what ways people are engaged with most. So try always to keep an eye on the LinkedIn analytics page to know how to use LinkedIn for business.
upGrad's Exclusive Digital Marketing Webinar for you –
What's new in Marketing?
7. Targeting the Right Audience
LinkedIn's incredible marketing tools have specific target based options for posts. A page admin can also target posts based on certain follower profile data and includes detailed metrics such as organization size, industry, job, seniority, geography, and preference of language. As the page admin of your business, you can quickly filter out the metrics most important to you, in the hiring stage of the process. With greater personalization and advanced filters for sorting out candidates based on your preference, LinkedIn can simplify the entire process of hiring for your next recruits!
Personalization is so advanced that it lets you address LinkedIn members, particularly outside their established following. Utilizing sponsored messaging has a 52% greater open rate on average.
Learn: How The Role of Digital Marketing is Crucial To Businesses?
Digital Marketing Free courses to Learn
Final Thoughts
Thus, by following the tips mentioned earlier, you can also maximize your overall presence on LinkedIn and give your business the massive exposure and guaranteed success it deserves. You can follow these tips to use LinkedIn for business, to gain more traction and visibility for your content!
If you wish to explore and become an expert in Digital Marketing, check out MICA and upGrad's Digital Marketing Certificate Program. Become an expert in social media marketing, content marketing, branding, marketing analysis, and PR.
If you are curious to get into the world of digital marketing, check out upGrad & MICA's Advanced Certificate in Digital Marketing & Communication.
Popular Digital Marketing Blogs
How to use LinkedIn for business?
With 740 Million active users, LinkedIn has grown from a website for job seekers to a complete social media platform that professionals use even when not hunting for jobs. At its core, inbound marketing is about solving a problem for your potential customer, and a big part of that is where they are when they need help. That's why LinkedIn is a critical tool, specifically for B2B businesses. After all, if someone is scrolling LinkedIn, it means they are already in the business mindset.
How does LinkedIn marketing work?
To use LinkedIn to market your business, you need to first set up your business page. LinkedIn has a rather creative method for letting you invite people to follow your page while limiting spam. Each page gets a hundred credits that can be used to invite your LinkedIn contacts to follow your page. But, before you invite anyone at all, it's a good idea to build up some content. This way, when someone receives the invite and goes to your page, there is actually something for them to see.
How to handle content on LinkedIn?
In many ways, you run your LinkedIn content just the way you would run any other social media counter. But some content is more appropriate for LinkedIn than any other platform.

LinkedIn has some fantastic tools for creating content that other platforms do not have, such as the Content Suggestions tool. You can access the Content Suggestions tool by clicking on the Content tab of your business page.
Ride the Digital Wave