Knowingly or unknowingly, all of us have participated and contributed to earned media. Not sure how?
Think about those designer shoes that you raved about on your social media profile. Or perhaps you did not like your last luxury hotel stay and left a scathing review on a public forum like Tripadvisor. All of this counts as earned media for the brand that you promote minus any monetary incentive. 
It is not human nature to post about brands randomly. There needs to be a trigger that encourages you to retweet or share a post, a blog or a video. 
Brands, on the other hand, have no control over their earned media from their audiences. Having said that, it cannot be earned without any effort either. Like any other marketing vertical, you need to have a strategy in place to multiply conversions from your earned media efforts.
What is Earned Media?
There are three types of media mix – paid, owned and earned. 
Paid media relates to any content you pay to promote. In the days of traditional marketing, television adverts, print advertising, or radio commercials were the go-to forms of paid media. However, the game has changed. Nowadays, marketing and public relations have shifted online, and so has paid media.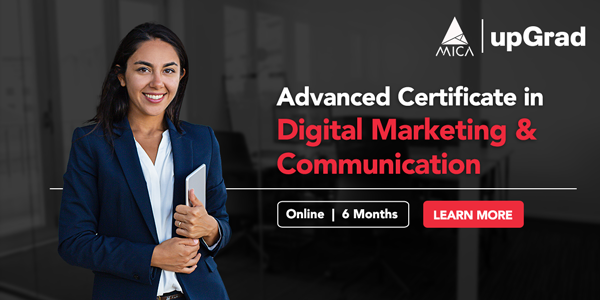 Owned media, on the other hand, is any content that you create yourself and publish on your own channels. You have full control over this kind of content creation. Unfortunately, owned media is constantly treated as a promotional exercise and not given the same importance as paid or earned media.
So, what is earned media? 
Earned media is arguably the foundation of digital marketing. It is also one of the most effective and difficult media to gain. 
Experts define it as the "unpaid coverage/mention of you or your brand or organization by third-party entities such as media publications, customers, or influencers."
Earned media is any content written about a company or brand that the company or brand have not paid for. In layman's terms, it is publicity. 
Earned media can be won whenever companies see fit. However, if companies want their earned media strategies to incorporate the best PR practices, they need to plan where they want to win media coverage and what these earned media wins look like. 
Enroll in a Digital Marketing Certificate course online from the World's top Universities to fast-track your career.
Tips For a Successful Earned Media Strategy
Now that you know what is earned media, it is essential that you formulate strategies to boost your chances of obtaining it. Some tips that can help are: 
Create and Maintain Media Relationships: Just like any personal or professional relationship, you need to nurture your ties with the media. This helps build trust and brand credibility. 
This cannot happen overnight but establishing a working relationship with media professionals, journalists, bloggers and vloggers pays its dues in the long run. You will definitely notice your brand mentions increasing naturally through articles and other media formats if you keep fostering these relationships. 
Create Interesting and Engaging Content: Content marketing is an integral part of obtaining earned media. Needless to say, you have to ensure that the content created is worthy of being shared and is able to trigger the right emotions in your audience to take that action. 
Utilize All Your Distribution Channels: Today, omnichannel is the way forward when it comes to distributing your brand content. This should not be limited to various social media platforms only. Make use of your website, engage with your audience via newsletters and even automation tools like live chat. 
Deploy an employee advocacy strategy that can develop your employees into brand ambassadors. 
Establish and Demonstrate Expertise: Your audience will be inclined to share your brand content when you establish a level of industry expertise. This can be done using multiple owned media avenues like thought leadership articles, blog posts, social media updates and more. 
The idea is to naturally become that go-to source for content involving your industry. 
Be Amazing to Your Customers: Use a multi-platform approach to deliver exceptional customer service. Whether it is live chat, email or social media, ensure that you have designated timelines to respond to customer queries, questions, concerns and complaints. 
Use social media shoutouts to your advantage making your interactions with your target audience and existing customers more engaging and unique. 
Digital Marketing Free courses to Learn
Earned Media Best Practices
It is always a good idea to combine your earned media strategies with industry best practices to gain optimum exposure and visibility from your efforts. Following these specific best practices can certainly help in the process. 
Create Valuable and Shareworthy Content: The prospect of gaining anything from your earned media strategies ultimately boils down to the quality of content that your brand produces. If you want to create a buzz among influencers, media professionals and your target audience, you must provide them with content that is valuable, and they will be tempted to share within their networks. 
Focus your approach on inspiring, informing, engaging and entertaining and you won't go far wrong. Having said that, it is also important to experiment with the format of your content. While text content is good, you should try out new formats like infographics, memes and gifs too.  
Connect With Journalists and Influencers: Your earned media strategy will only be successful if you are able to develop long term relationships with key influencers, media professionals and journalists. Concentrate on initially building a rapport with personalities who may be essential to promoting your brand. 
The smart approach would be to research their pet topics. Be aware of the kind of content that they are interested in and pitch your brand at an opportune time.
Offer Top Class Customer Experiences: The concept of customer experience is about people. In a fast-evolving landscape where customer demands are constantly changing, the business is largely occupied with tactics on how to engage customers in experiences to make them talk about, promote and stick with the brand. 
Every point in a customer's journey, their interactions with the company, their product experience and how your brand makes them feel sums up the entire customer experience. When the experience is great, you can expect positive reviews and testimonials. That's your earned media. Your customers become your brand advocates. If it is the opposite, be prepared to handle some major backlash. 
Build Communities: Community building is a proven method that helps convert customers into brand advocates. Online communities are the ideal forums that can bring the brand close to its target audience. You can trigger conversations and drive them towards generating positive engagement with your customers. 
Social media platforms are perfect channels to get familiar with your audience. You can identify the appropriate queries about your brand, product or service and respond to them promptly. Proactive communication with highlights that your brand cares about them. 
Develop Thought Leadership: Create brand authority in your niche or chosen domain that will automatically make perceive yourself as a thought leader in the space. This is easily achievable by creating content for owned media. You can further amplify the efforts by guest vlogging or blogging.
Examples Of Earned Media
No doubt earned media takes time to build up. Take a look at the earned media channels that are available to you. 
Review Sites: Stats find that over 87% of people read online reviews for local businesses. Moreover, only 48% will use a business that has less than a four-star rating. As a matter of fact, an average consumer will read 10 reviews before they put their faith and trust in a new business. 
Given this current scenario, it is imperative that the earned media obtained from positive review sites are nothing less than gold. It significantly impacts the purchase decision of prospective consumers. Preparing an effective online review strategy will help the brand to stay on top of them. 
Media Coverage: Certain types of media coverage such as advertising spots and sponsored articles are paid. Coverage that is press and media organically without any payment can be classified as earned media.  
These types of brand mention usually happen when the business accomplishes something noteworthy. You can amplify the earned media obtained under these circumstances with strategic PR activities. Outreach can happen with periodic press releases to your target audience. 
Social Media Shoutouts: Shoutouts or brand mentions on social media can happen in a number of ways. This will include instances such as a short testimonial from the customer on their personal Facebook page if he or she has had a great experience with the brand. 
Other situations may be about the product or service fulfilling a need and the customer wants to ensure that more people are aware of it. A tweet or a story on Instagram will be ideal platforms for recommending the brand. 
This type of earned media is completely genuine as the brand has no control over it. However, your interactions and engagements with your audience can certainly influence them to an extent. 
Search Engine Results: SEO or search engine optimization plays a vital role in earned media. Every time the brand creates any content, the search engine crawls over it. If a search query matches the content, the specific content comes up in the search results. 
Mastering SEO tactics is not easy. There are a number of factors that goes into developing a full-fledged SEO strategy. Needless to say, keyword research, on-page and off-page activities along with informational and high-quality content are all core contributing factors. 
Brand Synonymity: The peak of earned media is attaining brand synonymity. This happens when the market uses your brand name in order to refer to a similar product or service. For example, Google has become synonymous with the internet search or Xerox is a term that is frequently used in place of photocopying. 
Generally, brand synonymity is achieved by select players when the industry is at its nascent stage. This is an impossible feat to reach for new entrants in the market. 
Best Digital Marketing Courses Online
Track and Measure Earned Media
You have figured out what is earned media, best practices, strategies and types of earned media that can drive brand impact. But how do know that the strategies implemented are working for your brand?
Depending on the approach and strategies implemented, you need to have a set of defined metrics to track and monitor the outcome of your efforts. For example, you can track earned media data gained from brand mentions on social media and keywords on search engines. 
Popular Digital Marketing Blogs
In Conclusion
When the market is saturated with alternatives, every tweet, every retweet, post, repost and reshare counts as a blessing to create trust in your consumers' minds. Brands cannot get enough of a reliable voice to vouch for their credibility to newer audiences. And earned media helps to achieve exactly this. 
This is not a fly by night operation. So, remember to be patient with your efforts. Keep a watchful eye on the brand voice as that goes a long way in determining how your business is performing in the market.
The Advanced Certificate in Digital Marketing & Communication course take on a holistic approach to digital marketing. By the time you finish with us, one thing is for sure – your horizon of knowledge will expand significantly and you'll learn to think and act like a true digital marketer.
Q1. Is MBA in Digital Marketing a good choice?
Yes, certainly. Gone are the days when digital marketing was just an important fragment of overall marketing – today, it is an essential aspect of marketing for businesses to thrive in a steeply competitive market. And currently, there is a huge demand for professionals who are trained and possess adequate knowledge in Digital Marketing. However, there is a shortage of knowledgeable Digital Marketing professionals, for which the demand-supply gap remains, making it a career option that is highly rewarding.
Q2. Is Global MBA worth it?
A Global MBA program is advantageous for the global or international perspective that the program offers to aspirants. It creates opportunities to acquire hands-on skills while working in an international setting, grooms and sensitizes students for multi-cultural workplaces and communication. A Global MBA is ideal in offering exposure to working as a team with peer diversity, which ultimately shapes them into better professionals and makes them ready for the global market.
Q3. What is the average salary for Digital Marketing managers?
The role of digital marketing managers is considered to be among the most lucrative and highest-paid jobs in the world today. Even though many people still feel that digital marketing has not totally substituted traditional marketing, it has definitely overtaken it in prevalent times. Digital Marketing managers with an MBA degree earn about 7-8L per annum on average.
Ride the Digital Wave