You've received your first all caps, not-so-passive-aggressive online negative review of your product.  Not only are you a little hurt, but you're also stumped.

You know it's important to respond to online reviews including the negative reviews—78% of online reviewers trust businesses more when they see them respond to feedback. And it was easy to say "Thanks!" when the praise came in. But now, you are feeling defensive, angry and shamefully unprofessional.
There are ways to respond in earnest, while still protecting your brand and building social proof.
Here are 5 things you can do to maintain your professionalism while responding to negative reviews:
1. Cool Off First
Responding in anger will do more damage than good. So step back from the smartphone and cool off before letting your thumbs run wild.

A great practice is to draft a response before posting. Vent first and get it all out on paper. Then, delete the file and craft a response that is apologetic and diplomatic. Use language that is polite and relatively neutral. Remember that your reply is an extension of your brand, so it should match the good things that customers already know about you.
Learn digital marketing courses online from the World's top Universities. Earn Masters, Executive PGP, or Advanced Certificate Programs to fast-track your career.

Consider asking a friend or colleague to look over what you've written to make sure it's professional. And have them check your grammar while they're at it. You wouldn't want a simple typo to cause a miscommunication that would further the problem.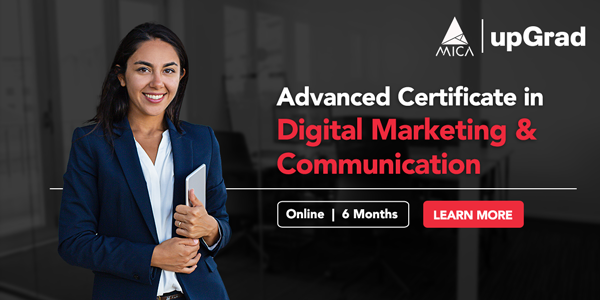 2. Remember, the Customer is Always Right
Don't fall into the trap of blaming your customer—even if it was their fault!  Instead, focus on your values and the service standards that you aim to provide.  You can not change the way your customer felt when they left the review, but you can change their perspective moving forward.

The very first thing you should do is say "I'm sorry."  Even if you feel that the customer's comments are unfair, consider their perspective—they had a bad experience.  And it's important to apologize for that.
While you validate the customer, also underscore your values: "We are very sorry to hear about your experience.  Our top priority is the customer and we are disappointed that this was not reflected in your service.  We'd love to speak with you and work toward earning back your business."
3. Offer Reparation
When a customer has a bad experience, don't be defensive, be generous.  Prioritize which comments need immediate feedback and resolve the issue as quickly as you can (ideally before you post your response).
If your customer left a review because they received a faulty item, you've got an easy fix.  Offer a refund or send them a new (non-faulty) one.
If your customer thought that their soup was too cold, offer to comp their next meal, assuring them that your standards of service are high and that this was an exception.
If your customer just flat-out had a bad experience, apologize, reaffirm your values and ask what could have been improved.  Then improve it.
You will find that some customers are even willing to change their review if they feel that their complaint has been addressed.
10 Practical ways to Grow your Business Right Now!
Best Online Digital Marketing Courses
4. Respond in Public, but Continue the Conversation in Private
If you can do it right, it's actually better to respond to complaints on your public review profile than in a private email.  
Remember, potential customers and other reviewers will see both the negative feedback and your response. So show your prospects that you take feedback seriously.  Those who read your professional response will learn more about your brand than the negative review could tell them—they will learn that you care about customers individually.
While responding in public is a great strategy, it's a good idea to continue the conversation in private, either through a customer support line or your personal email.  You don't want the (potentially ugly) back-and-forth to be publicly broadcast.
Replies to negative reviews should be short and sweet. They should also express your willingness to have a longer conversation, just not on a public platform.
upGrad's Exclusive Digital Marketing Webinar for you –
Webinar with Q&A Session on Digital Marketing
Top Digital Marketing Skills
5. Take Feedback to Heart
Finally, improve your reviews by improving your product.
 If you notice that multiple people share the same complaint, then maybe it's time to re-evaluate.  Identify the problem and fix it. Being willing to learn from your mistakes and trust your customer will save you the stress of more negative reviews in the future and will also help your business be more effective.
The gold standard is to seek out reviews that are authentic and respond graciously.  Reputation management tools like Vendasta or an alternative can help you monitor these reviews so you can be prompt and attentive in your response.
Unleash the Power of Empathy in Life and Business!
You will get the occasional negative review, but keep working hard and instilling passion into what you do. The reviews will improve themselves.
Digital Marketing Free courses to Learn
Popular Digital Marketing Blogs
How do you respond to a negative review from a customer online?
If you have received a negative customer review online, your first instinct may be to delete or hide it. That is an absolute no-no. If you are able to close the issue with the customer via the online platform, it adds a lot of credibility to your business and brand.

It is always a good idea to acknowledge the issue with a prompt response. If the issue cannot be solved online, then get in touch via offline channels. Try and solve the issue and request the customer to add a follow-up on the negative online comment. Monitor response around the brand to see if the negative review has impacted your usual business in any way.
Should you ask the customer to remove a negative brand review?
No brand is perfect and customer expectations can vary. There are bound to be hits and misses. The idea is to try to resolve the issue with the customer so that prospective customers can refer to the instance and not be deterred by a negative review in giving their business to you in the future.

That said, if the review is defamatory in any way, you can always go back to the customer and politely request a removal. If the customer refuses to do so, you have the option to take it up with the online platform directly. On social media sites, you can either delete or hide it from your comment feed.
How do you deal with negative fake reviews?
There will be times when you see fake negative reviews for your brand. These are commonly adopted tactics by the competition to drive your business in their direction.

Rather than getting perturbed by it, you should remain calm and collected. Try to address the situation professionally. At the end of the day, you may lose a few customers, because your service and products will keep your clientele loyal to your brand.
Learn online reputation management(ORM) as one of the modules under digital marketing courses from the World's top Universities. Earn Masters, Executive PGP, or Advanced Certificate Programs to fast-track your career.
Featured Programs for you – Advanced Certificate in Digital Branding & Advertising from MICA
Ride the Digital Wave
PGC in Digital Marketing from MICA & UpGrad
Learn More