If you're learning Java, then you've come to the right place. In this article, we're discussing some of the most exciting Java projects on Github. Learning about these projects will help you in understanding the versatility of this robust programming language.
These are some of the most popular libraries and frameworks, and if you want to become a Java developer, you should be familiar with them. From front-end development to mobile development, this list contains projects of various categories.
Check out our free courses to get an edge over the competition.
Explore Our Software Development Free Courses
Top Java Projects on GitHub
1. The Corona-Warn-App
To fight the threat of COVID-19, a team of developers has prepared the Corona-Warn-App. It has an open-source Github repository where you can contribute as well as see how it works. The app uses Bluetooth technology to exchange data (anonymous and encrypted) between mobile devices.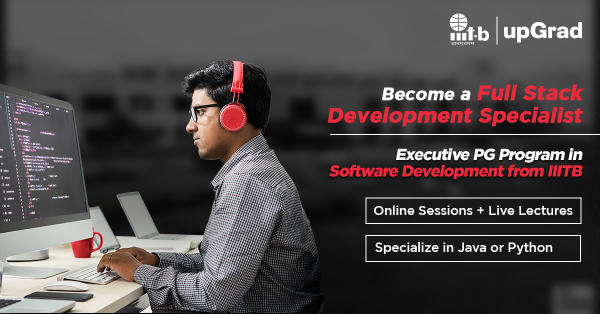 Learn to build applications like Swiggy, Quora, IMDB and more
All the data stores locally on the user's device, which ensures that the user's privacy is maintained. This app, and ones similar to it, have helped many people in performing social distancing properly and effectively. Many people are working on such solutions. But if you're interested in learning about how we can use technology to tackle the Coronavirus, this is a great project to start with.
Check out upGrad's Full Stack Development Bootcamp (JS/MERN)
2. Elasticsearch
Elasticsearch is among the most popular Java projects on Github. It is a RESTful distributed search engine. It has many APIs which perform automatic node operation rerouting, it is document-oriented and provides real-time search to its users. It is one of the best java projects you can work on. It supports multiple indices and allows the user to customize the schema for better search.
Check out upGrad's Java Bootcamp
Like many prominent Java projects we've shared in this article, make sure that you read the documentation correctly before getting started.
3. OkHttp
If you want to use Java to work on web apps and websites, then you should be familiar with HTTP. OkHttp is an excellent project in this regard as it'll help you in implementing the HTTP client with higher efficiency and ease. It can handle a troublesome network and recover your product in case a connection problem arises, which is very common. If a service has multiple IP addresses, OkHttp can try the alternate addresses if the first one fails to connect. Using this client doesn't take much effort, and it can support both asynchronous and synchronous calls.
You should be a little familiar with the concept of HTTP before you check this out. This way, you can avoid any confusion and use it easily.
Explore our Popular Software Engineering Courses
upGrad's Exclusive Software and Tech Webinar for you –
SAAS Business – What is So Different?
4. RxJava
RxJava allows you to implement Reactive Extensions and is a Java VM implementation itself. Reactive Extensions is a library that composes event-based asynchronous programs through sequences you can observe. It supports sequences of data and adds operations to form them declaratively. It abstracts away any concerns regarding synchronization, low-level threading, concurrent data structures, as well as thread-safety too.
It is among the highest-rated java projects on Github as it has nearly 43,000 stars there. You can find out more about RxJava below:
5. Glide
With more than 29,000 stars, Glide is easily one of the most popular Java projects on Github. It is a fast open-source media management framework for Android devices. It loads images faster, wraps media decoding, and performs many similar tasks to make image loading easy.
It supports decoding, fetching, and showing animated GIFs, video stills, and images. Its flexible API enables developers to use any network stack with it, which shows how versatile this framework is. Glide is excellent for improving the UI of your product as it allows you to add an easy to scrollable list of images.
Read: Data Science Projects on GitHub
6. MPAndroidChart
MPAndroidChart is a chart library for Android which enables developers to use multiple types of graphs to show statistics. It is highly accessible, and using it is very easy. It has around 30,000 stars on Github so you can understand its popularity. If you're developing an application where you'd need to display charts and graphs, then you might use this library too. On the other hand, if you've never used Java to show charts, then this would be a great place to start. You can learn a lot about handling data by learning about this project.
In-Demand Software Development Skills
7. Lottie
If you're interested in mobile development, then you should check out this awesome Java project on Github. Lottie is a mobile library which analyses animations from Adobe After Effects with higher accuracy and allows you to use them in your mobile applications. It exports the animations JSON and processes them on the mobile natively. You can use it to add beautiful animations to your design and make it more interactive.
You can use Lottie with iOS, Windows, and React Native as well. Getting familiar with this project would help you understand how you can use Java in the front-end better and enhance the appearances of your different products.
8. EventBus
EventBus is a subscription (or publish) event bus for Java and Android. It makes your code more comfortable and is widely prevalent among Android developers. It decouples event receivers and senders while helping you avoid complicated dependencies along with life cycle issues. The EventBus library is easily one of the most popular libraries for app development. It enables high performance.
With more than a billion app downloads, EventBus is a must-know project for a Java developer. You can go to the Github link we've shared below to find out more about this library.
Read our Popular Articles related to Software Development
Also Read: Java Projects & Topics For Beginners
Learn Software Engineering Courses online from the World's top Universities. Earn Executive PG Programs, Advanced Certificate Programs, or Masters Programs to fast-track your career.
Conclusion
We hope you found our list of Java projects on Github useful and entertaining. Some of these libraries make specific tasks easier while some allow you to explore a unique field. There are many libraries and frameworks to explore, and the ones we shared here are just the tip of the iceberg.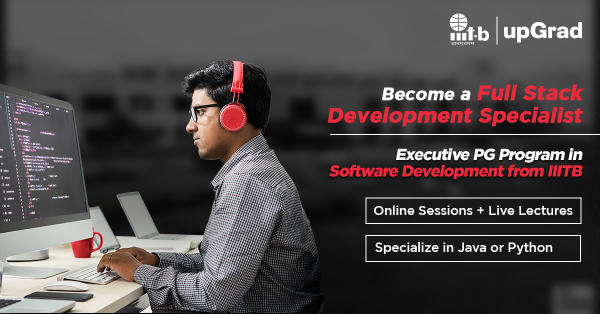 If you want to learn more about Java, then you should head to our blog where you'll find many informative and educational resources about the same. Our experts add new articles there regularly (just like this one) so you'd surely enjoy the time spent there.
On the other hand, if you want a more complete and immersive learning experience, then you should get a course in Computer Science. It will give you the necessary knowledge to become a software professional.
If you're interested to learn more about full-stack software development, check out upGrad & IIIT-B's Executive PG Program in Full-stack Software Development which is designed for working professionals and offers 500+ hours of rigorous training, 9+ projects, and assignments, IIIT-B Alumni status, practical hands-on capstone projects & job assistance with top firms.