Paid marketing apps, including Google Ads, is used as an essential tool for marketing. Online advertisements act as a necessary strategy for digital marketing for any organization. Pay per Click or PPC is a model for online advertising where revenue is earned by qualifying through sponsored click advertisements.
This PPC/CPC drives traffic to websites in which an advertiser pays when the Ad is clicked. This PPC has gained a lot of importance in the field of Digital Marketing like Google Ads, where Google Ads is more famous. For the job of an Ads consultant, some of the standard Google Ads interview questions are as below
Google Ads Interview Questions & Answers
1. What is Google Ads?
Google Ads is one of the advertising platforms, which is on a paid basis. Here Google search engine displays the advertisements according to the keywords. The advertiser pays for each click on the provided published ad.
Read about the difference between SEO & PPC.
2. How does Google Ads work?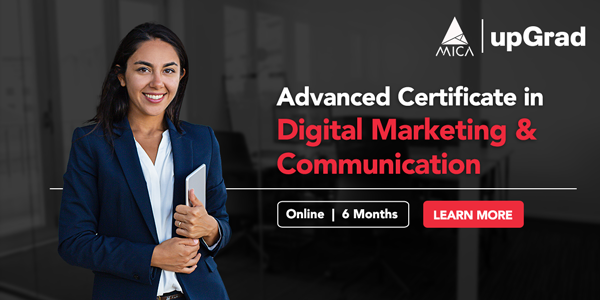 Google Ads works on a bidding system. When it comes to bidding, the price the advertiser is ready to pay is the critical factor. Pricing determines the position and rank of the Ad. 
Read: Digital Marketing Interview Questions and Answers
3. How are customers benefited from Google Ads?
It is used to drive traffic to the site with the help of paid ads. When the Ad is clicked, the advertiser has to pay Google. The Ad publisher then gets a share of the Ad cost. 
4. What does Quality Score mean on google?
Quality Score determines the position of an Ad on Google. It depends on factors like CTR, the accuracy of the keyword, the quality of the actual landing page linked to the Ad, the performances of the previous Ads, etc.
5. What are the Ad extensions in Google?
These extensions are the spaces provided to the advertisers to include extra details regarding their business.
upGrad's Exclusive Digital Marketing Webinar for you –
What's new in Marketing?
6. What is the limit of characters for an Ad?
Headings can contain up to 25 characters, and headlines can be given. The Ad description can include only 90 characters. The destination URL can hold a maximum of 1024 characters. 
Learn Digital Marketing Course Online from the World's top Universities. Earn Masters, Executive PGP, or Advanced Certificate Programs to fast-track your career.
Best Digital Marketing Courses Online
7. What is Ad Rank, and what can be the ideal rank?
Ad Rank is the position of an Ad. It depends on the bid price and quality score. A rank of 5 and above is ideal.
8. How many campaigns and Ad Groups can be created in Google Ads?
Total Number of Campaigns=10,000
Total Number of Ad Groups/Campaign=20,000
In-demand Digital Marketing Skills
9. Name any two settings which can't be changed once an Adword account is created?
Currency and Time – These are the two things that can not be changed.
Digital Marketing Free courses to Learn
 Conclusion
These are some of the commonly asked Google Ads interview questions and answers. We hope this article is going to get your interview cleared. 
If you want to explore and become an expert in Digital marketing, check out MICA and upGrad's Digital Marketing Certificate Program. Become an expert in content marketing, social media, branding, marketing analysis and PR.
Popular Digital Marketing Blogs
What are the different types of Google Ads?
There are eight different ad campaign types with Google Ads and it includes:
1. Search Ads: These are text ads displayed on Google search results
2. Display Ads: The image-based ads displayed on websites or Gmail
3. In-Video Ads: The video ads displayed on YouTube videos
4. App Promotion Ads: The ads are intended for app promotion mostly run on mobile devices
5. Product Shopping Ads: The products are listed on Google which is shown as ads
6. Smart Ads: The ads are displayed in form of showcase shopping ads when users search with specific keywords
7. Responsive Search Ads: The ads include more text and are relevant to your customers
Under what circumstances your Google AdSense application can be rejected?
Google is known for its high ethical standard and non-adherence to its policies can result in rejection of the Google AdSense application. The following reasons why your Google AdSense account can get rejected:
1. Your age is not 18 years or above
2. If your website is too new and doesn't have a good quality of organic traffic.
3. No privacy policy on your website.
4. You encourage users to click on ads
5. Your website has high server downtime
6. Your website is related to selling and promoting illegal goods and activities or has inappropriate content
7. Your AdSense application has been banned before
How to choose keywords for Google Ads?
Using the right set of keywords is important to ensure the success of your Google Ad campaign. The following are the steps to choose the right set of keywords for your Google Ads:
1. Understand the keywords that are relevant to your website or business
2. Put yourself in customer shoes to think, which keywords are more likely to be used
3. Avoid using general keywords, use specific and targeted keywords.
3. List different variations of keywords that include colloquial terms, synonyms for your products.
4. Use Google tools like Google Keyword Planner to get ideas of primary keywords.
5. Exclude negative keywords.
6. Use keyword matching options.
7. Use location and language targeting to ensure maximum reach and ad appears in front of your target audience
Ride the Digital Wave
UpGrad and MICA's PG Certification in Digital Marketing and Communication
Learn More