SEO or PPC: Making the Right Decision
Everyone who runs a website knows the importance of traffic for their site performance. More traffic improves the performance of your website in search engines results. And with an increase in the quality of traffic, you have better chances of driving conversions.
So driving website traffic is a vital goal for every business and website owner. You have two options for this – pay-per-click (PPC) advertising and search engine optimization (SEO).
You can utilize PPC advertising programs to pay for your traffic. This enables you to display your ads in the sponsored results section of the search engine results pages. Whenever a viewer clicks on your ad to visit your landing page, you pay a certain fee. The amount depends on the competitiveness of your keyword.
Learn digital marketing courses online from the World's top Universities. Earn Masters, Executive PGP, or Advanced Certificate Programs to fast-track your career.
Alternately, you can also increase your website traffic more organically if you manage to get high rankings in organic search results by implementing well-planned SEO strategy. This improves your visibility and therefore, your chances of driving traffic.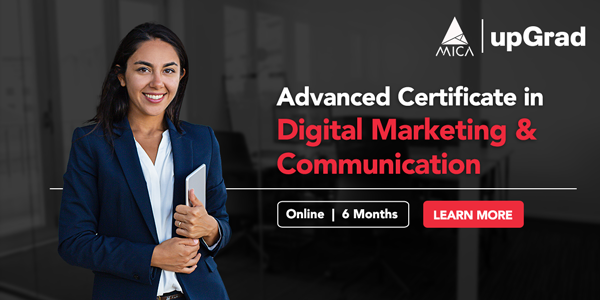 In order to get your site on the first few pages of relevant search engine results, you will need to follow technical SEO best practices. This may take time, but the free, targeted website traffic will prove well worth the time and investment.
Making the Right Choice 
So, which one is better for you – SEO or PPC? This depends on several factors including your needs and budget. 
If you want to get instant results and have the budget for it, PPC would be a good option. However, if you don't have the budget to spare and you're not necessarily looking for quick results, SEO would be the better choice.
Top Google AdWords Interview Questions and Answers
Budget 
When making a choice between the two marketing strategies, you need to decide what budget your business can support. If you have no money to spare, then focus on free SEO methods. But even if you have a little capital, consider investing in PPC advertising. 
Industry CPC
After setting your overall budget, analyze how other people in the industry are paying for their ads. 
Typically, PPC platforms allow users to bid the amount they are willing to pay for a single keyword click. This fee is called "cost-per-click" (CPC). If the price for a particular keyword is too high and would be difficult to profit from, then SEO is a better choice.
SERP Competition
You will also need to determine the competitiveness of the keywords you have chosen to target. For this, you can leverage keyword discovery tools like Google's Keyword Planner and Keywordtool.io. 
Using these tools, you just need to enter your keywords to get an idea of how much they will cost. These tools will show you calculated competition level along with the number of advertisers that are bidding on those keywords.
Source: Keyword Tool
So What's the Right Choice?
SEO and PPC are powerful tools but you don't have to choose just one. Instead, you can take a combined approach. 
Also Read: Must Read SEO Interview Questions & Answers
This powerful duo, when combined, can give you amazing results. Carefully execute well-targeted PPC campaigns while simultaneously ranking high in organic search results for those same keywords. This creates a sense of authority around your company.
Learn more about SEO and PPC by checking out this infographic by SpyFu.
Image courtesy: SpyFu
Best Digital Marketing Courses Online
In-demand Digital Marketing Skills
upGrad's Exclusive Digital Marketing Webinar for you –
What's new in Marketing?
Digital Marketing Free courses to Learn
Who is a Pay Per Click Analyst?
Pay Per Click (PPC) Analyst is one of the most in-demand jobs for online marketing. Someone who can demonstrate the ability to reap profits equal to or greater than the investment will be hired by any company. This is primarily because companies usually want to expand their boundaries and try out paid advertising after getting results organically. An individual with a thorough knowledge of campaign creation and the psychology behind consumer clicks can easily get a PPC analyst job.

A PPC Analyst must have strong technical and analytical skills. They have to manage paid ad campaigns on Google Ads, Bing, other ad and social media networks.
Who is an SEO Specialist?
The primary role of a Search Engine Optimization (SEO) expert is to analyse, review, and implement changes to websites, so they are optimized for search engines. A combination of customer driven SEO tactics with undertones of international marketing strategies makes SEO one of the best channels to drive high converting traffic sustainably in the long run.

An SEO Analyst must have a good understanding of ranking algorithms. They must be proficient with technical SEO. SEO experts must enhance user experience while complying with search engine guidelines and identifying the most appropriate keywords for the business.
SEO and PPC - What is the difference?
SEO stands for Search Engine Optimization, and it is the act of getting your website, video, or other content listed higher in organic search results. SEO results in free traffic eventually ending up on your website.

PPC or Pay Per Click includes all forms of search engine paid advertising like Google ads, YouTube ads, Reddit, Quora, Facebook ads, etc. The PCC profitability game is all about balancing and optimizing how much you are spending on your ads versus how much you are making from the conversions on those ads.
Ride the Digital Wave
Advanced Certificate in Digital Branding & Advertising from MICA
LEARN MORE