Merely graduation does not qualify in today's competitive market. Hence, having post-graduate diploma courses give you better weightage and knowledge in different fields. Through this blog, you will know which are the best diploma courses to do in 2023 and in the near future.
What are Diploma Courses?
A diploma course is a short-term educational program that focuses on providing specific skills and knowledge in a particular field. It is typically more practical and skill-oriented than a traditional degree program, and it is designed to prepare individuals for specific careers or job roles. Diploma courses are often offered by vocational schools, community colleges, technical institutes, and even some universities.
Diploma courses vary in duration but are generally shorter than degree programs, ranging from a few months to a few years. They are a popular choice for individuals who want to acquire practical skills quickly and enter the workforce sooner or for those looking to enhance their skills in a specific area.
Why Should You Opt for Diploma Courses in 2023?
Choosing a diploma course offers many benefits that cater to diverse individuals with varying aspirations and circumstances. These programs are gaining popularity due to their practicality, efficiency, and relevance to the ever-evolving job market. Here are some key benefits of opting for diploma courses: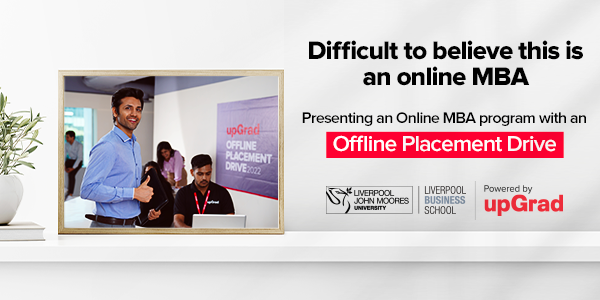 Practical Skill Development
Diploma courses are known for their hands-on approach to learning. They emphasize practical skills that are directly applicable to specific industries or professions. This focus on real-world skills ensures that graduates are job-ready and can contribute effectively from day one.
One of the major benefits of diploma courses is their relatively short duration compared to traditional degree programs. Most diploma programs can be completed within a year or two, allowing individuals to enter the workforce more quickly and start earning sooner.
They are often more affordable than traditional degrees. The shorter duration translates to lower tuition fees, reduced living expenses, and less opportunity cost of not being in the workforce for an extended period.
Diploma courses are designed to provide specialized knowledge in a specific field. This specialization can make you a valuable asset to employers looking for individuals with expertise in a particular area.
Flexible Entry Requirements
Diploma courses typically have more flexible entry requirements compared to degree programs. This makes them accessible to a wider range of students, including those who may not have a strong academic background or are returning to education after a break.
Diploma courses are often developed in collaboration with industry experts, ensuring that the curriculum is up-to-date and aligned with the current needs of the job market. This close connection to industries enhances employability.
Job Placement and Internship Opportunities
Many diploma programs have strong ties to industries and may offer internships or job placement services. This can help students secure practical work experience while studying or find employment soon after graduation.
Career Change and Upskilling
Diploma courses are excellent for individuals looking to switch careers or enhance their skills. These programs provide a focused pathway to acquiring the skills required in a new profession.
Diplomas are recognized qualifications that showcase your expertise and commitment to a particular field. They can add value to your resume, helping you stand out in a competitive job market.
Pathway to Further Education
While diplomas are standalone qualifications, they can also serve as a stepping stone to further education. Many institutions allow diploma graduates to transfer credits towards a higher degree if they continue their education later.
Diploma courses can equip individuals with the skills and knowledge to start businesses or freelance careers. For instance, a diploma in graphic design can provide the foundation for a freelance design studio.
Many diploma courses are internationally recognized, providing employment opportunities abroad. This can be particularly advantageous if you consider working in a different country.
Eligibility criteria for pursuing a diploma
The eligibility criteria for pursuing a diploma program is hassle-free. All you need is completing your graduation from a reputed university with a minimum percentage. It depends on the diploma course you plan to join in India or abroad.
Learners receive an average Salary hike of 58% with the highest being up to 400%.
Diploma program pattern
The diploma program pattern is beautifully designed to blend with your working and learning requirements. Most of the students are employed as apprentices or trainees, who prefer to join a diploma course, to enhance their career down the line.
Hence, these programs are divided into semesters and last for 4-5 years. If it is a 4-year diploma course, then it consists of 3 years of theory and 1-year internship. However, engineering diploma courses are based on the entrance qualification required.
Is a diploma certificate same as a professional certification?
There is no denying the fact that a diploma certification holds immense value to the candidate irrespective of the line of work. Of course, it dwells a lot on the kind of work you want to continue after your diploma course.
It is like a shot in the arm to leverage your career prospects. For example, nursing diploma holders get the same preference as degree holders. Many diploma holders having around five years of work experience are landing lucrative jobs both in India and abroad.
More importantly, it depends on where you have completed your diploma course and how talented you are in your area of work.
Some of the best diploma courses to do in 2023
1. PGDM (Post Graduate Diploma in Management)
The PGDM (Post Graduate Diploma in Management) is considered as the equivalent of an MBA for diploma students. The course gives you a genuine and practical approach to studies related to management.
It is based on the current industry and market conditions. The course provides you with different aspects happening in the area of management. Once completed, you have several choices ranging from relationship managers, field managers, and the like.
2. Post Graduate Diploma in Hotel Management
The Post Graduate Diploma in Hotel Management is an ideal diploma course to consider if you are looking to enhance your career in the food chain industry. As you know, it is the most happening in the market.
The main advantage of joining this course is that you can simultaneously work in a hotel or run your eatery. You can learn practical aspects of the industry as well as get a better understanding of the happenings in the hotel sector.
3. Post Graduate Diploma in Software Engineering
The Post Graduate Diploma in Software Engineering is a must for those keen to develop your software skills. The IT sector may have ups and downs, but software skills are always a requisite in today's competitive software market.
In this course, you come closer to Web Designing and Software Designing. Of course, you also learn the more profound concepts of programming. Based on the institute you join, software training opportunities are provided immediately after completion of your course.
4. Diploma in Food and Beverage Services Management
The diploma in Food and Beverage Services Management is suitable for those wanting to improve your caliber in cooking. It is like a gateway to improvise on your cooking skills. Chefs are always in demand throughout the world.
Essential educational requirements are sufficient because your life skills and pressure handling abilities will land you a job quickly. The diploma course provides you with the necessary understanding of how you can approach the food and beverage sector.
You learn all about food safety and storage practices. You also learn about the nutrition values of different food items. Candidates can also join in the management side of the hotel industry upon completion of the diploma course.
5. Diploma in Human Resource Management
A diploma in Human Resource Management is a perfect choice for those who want to become an HR. HRM is a crucial aspect of any firm or organization. They deal with the hiring and firing of candidates.
Your educational background does not matter for this course because students from any line can join in for the session.
6. Diploma in Graphic Designing
A diploma in Graphic Designing can help students with excellent drawing and art skills. In today's competitive industry, a talented graphic artist is in high demand. It is a common sight to see skilled visual artists who are self-employed.
Not to mention, online portals to require the creativity of the graphic artist. With social media and tools used to promote businesses, this line of study can help you reach great heights. The diploma course helps you learn the nuances of software tools and animations.
7. Diploma in Digital Marketing
The diploma in Digital Marketing is a hotline of employment. It is because online digital marketing and internet marketing are commonly used in almost all aspects of the market. Learning the course helps you understand how you can use different modes of digital technology to create digital platforms for having an online presence.
Also Read: Short Term Job Oriented Courses
Do you want to know more about diploma courses in 2023?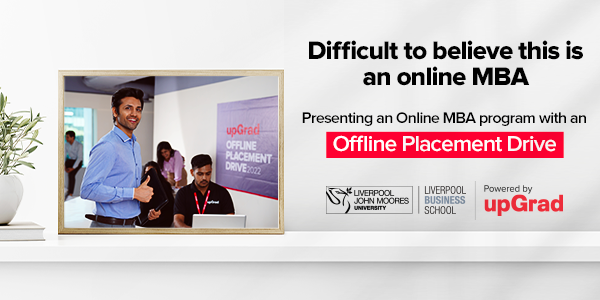 If you are keen to know more about the different diploma courses in 2023, then we highly recommend you to join an institute that has strong tie-ups. Some of them include the IIT Madras, MICA, IIIT-B, NMIMS, and the Cambridge Judge Business School Executive Education.
Not to mention, the institute must assist you in your job search once you complete your course. We spoke about the requirements, the best diploma courses, and job prospects too.
I hope that you understood how to go about things in your search for the best diploma courses to do in 2023.