What is Blockchain?
Even if you lived under a rock during the entire past decade, you still would have heard about Blockchain and Cryptocurrency. In today's market, both cryptocurrencies and Blockchain are well known.
The goal behind developing blockchains was to keep a track record of online digital currency like Bitcoin. However, no one at that time could have predicted that this technology of Blockchain could have such an impact in any near future.
One cannot think of a sector in which blockchains cannot positively reform because Blockchain has been successfully implemented in ads, manufacturing, utility, and even healthcare.
But. What exactly are blockchains? To put it simply well, Blockchain is an interconnection of blocks, through which they form a chain. Do not think that these are your average block and chain we are talking about. The blocks here in question are pieces of information, and the chain is actually any public database.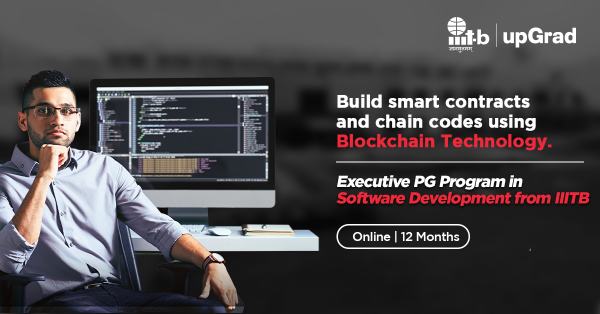 Check out our free courses to get an edge over the competition.
Because of such "block" and "chain" design, blockchains are actually decentralized. This means that there is no one particular central database in which you will be able to find all the data that is stored in the Blockchain.
The same decentralized nature also allows the blockchains to be a lot flexible and secure because hackers would have to go from node to node in order to gain all the information.
Since all the databases in nay blockchains are public, it means anyone would be able to see all the information in the Blockchain (they have to be a member of the Blockchain to be able to do that.) This fact also allows blockchains to be transparent, unlike the traditional form of centralized.
All the benefits, as mentioned earlier, allow blockchains to have such a wide application. Then it should come as no surprise to anyone when we say that even the jobs in the sector are increasing. More importantly, the CTC for any blockchain job is easily in the eight figures range (Indian National Rupees).
The lack of formal education that teaches Blockchain allows this market to land into the hands of thousands of people online. In a sea of online courses that feel similar to each, we come in to help you come to a decision. We have done our research, and we are ready to present you with what we feel to be the best online blockchain courses and best blockchain courses.
Check out upGrad's Java Bootcamp.
But before we discuss our picks, we feel it's our onus to equip you with the right tools to be able to make the decision yourself.
Learn Online software programs from the World's top Universities. Earn Executive PG Programs, Advanced Certificate Programs or Masters Programs to fast-track your career.
Explore our Popular Software Engineering Courses
How to Choose a Course?
So, listed below are some tips which should help you make the final decision:
1. Course Contents and the Teacher
When you are doing your preliminary search of any best online blockchain courses, you should look at the course contents that are being and who the teacher is going to teach you. You should be able to eliminate many courses with this simple method.
Check out upGrad's Full Stack Development Bootcamp (JS/MERN)
Just look at the trial video that is available on any course page. That should give you a fair bit of idea of how the teacher is and are you guys on the same wavelength.
2. External Resources
Generally, it is seen that courses tend to bundle in a lot of useful resources, which could prove to be different in many cases. For example, imagine the course is about machine learning using MATLAB, and the course provides you with a MATLAB license for the duration of the course (MATLAB is a licensed software for which you would have to pay extra).
How good that would be! You could find many such deals. So, always look at all the resources that they will provide you.
3. Money
Technically speaking, money is one deciding factor. Many people find their ideal course only to find that it is too costly. We understand that, however, we have seen people go in a completely different direction as well.
These people sort the courses from low to high and pick the first one without even determining the course's quality. We believe treating money as a metric this way is an entirely wrong way to go about it.
Instead, you should look to maximize the amount of learning you will be getting out per rupee that you are spending. We believe doing your math this way would allow you to find some really high-quality courses without having to spend much.
The knowledge that you have just gained should prove the perfect Segway for our list of the best blockchain courses.
In-Demand Software Development Skills
Best Online Blockchain Courses
1. Blockchain Course from LinkedIn (Advance your skills in the Blockchain)
You might have probably not heard of this one, but the popular website LinkedIn also offers certificate courses. There are a number of courses for you to choose from, but most of them are behind a paywall. Their subsidiary, named very appropriately as LinkedIn learning, is following suit with others in the segment.
They offer to learn in the form of a subscription. You pay fixed monthly (or yearly) fees depending on the method that you choose. You do get a free month for you to get started and have a feel for the platform.
The course that we are featuring today is the one they made specifically to help working professionals to overcome the learning barrier in their jobs or to help them switch their careers. The course is fast-paced, so if you cannot match the pace of the course, you sadly would have to pass on this course.
However, if you like your education fast-paced, you would fall in love with this course. The contents covered in this course are absolutely on point when it comes to the industry's skills. The course would help you build foundational understanding in many different fields related to Blockchain.
The related areas include cryptocurrency, Solidity, and even etherium. You will also be able to brush up on your iOS development skills as well because they also cover iOS development in this course. So, if you like the course content and the teacher, you should definitely give this course a try. It should not disappoint you.
Also Read: Blockchain Project Ideas & Topics
There are a number of courses that you will be able to find on upGrad.com. This course of PG diploma is blockchain development is one of them. There is one unique property which makes every upGrad course very unique is that they are usually very comprehensive.
Meaning they tackle an extensive range of skills. Let us discuss the course in question, which should help you solidify this insight. This particular PG diploma course is being created by upGrad in conjunction with IIIT Bangalore. You will get the best of both worlds. Meaning you will be taught by the industry leaders in both the academic and professional fields.
Your instructors would be professors of IIIT Bangalore and the professionals who have left their mark on the blockchain world. This course would be spanning seven months and cover a lot of ground. It gets you up and running in the preparatory course, which lasts about two weeks.
From here on now, your journey to the top begins. You will master everything Blockchain in the following weeks and wrap it all up very nicely with a capstone project. All of these factors make it one of the best online blockchain courses and best blockchain courses.
Also, there are a number of projects to choose from, which should prove to be a breath of fresh air in the industry, which is filled to the brim with repetitive courses and projects.
Read: How to make a successful career in blockchain?
This is another one of the premium tier courses offered by the fantastic folks over at upGrad. This PG diploma course is also from the same institution (IIIT Bangalore), and it would seem very similar to the course which we have mentioned above. However, that is not the case here.
This course actually covers a broader ground when compared to the one which we have discussed above. This course, as the name suggests, is a software development course. But do not worry. It has ample Blockchain, which is taught in this class. The teachers of this course are from IBM, IIIT Bangalore, DCB, Bankchain, and Squad.
You will see that this course is a fair bit longer as well, spanning at the half a year mark. You also get a guaranteed placement if you enroll in this course with their "Placement assured or Money Back Guarantee." There are over ten programming languages and tools used throughout this course, and you get a chance to witness them all in action.
Moreover, you also get more hands-on learning, meaning that you would not have to wait in order to apply what you are learning. There are a great set of exercises which are present in this course. This course's breakup is similar to the previous one, as even this one is divided into smaller modules.
You also get a dedicated student mentor and over nine projects and case studies to choose from. This course is ideal for software developers who are looking to get into the market of blockchains as wells are any IT professionals looking to make a career change.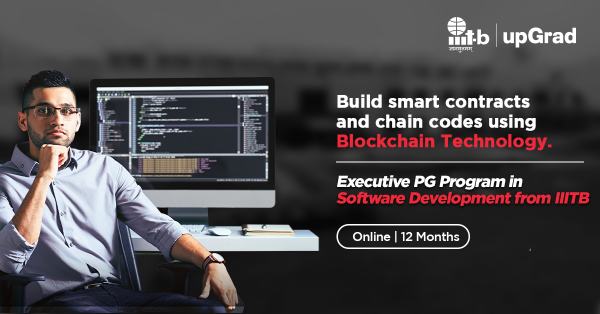 Even if you happen to be a fresher or a college student, you will find the way of teaching and the contents which are taught in this course to be right up your alley. You do need to have a degree in engineering or sciences to be eligible for this course.
Even if you have no coding background, you should be fine because of their preparatory period making this one of the best online blockchain courses and best blockchain courses.
Explore Our Software Development Free Courses
Conclusion
As we can see how the Blockchain has grown so much in just a few years, no one can deny that the Blockchain is the best technology that many industries will be based on in the future. The skills required to become a blockchain developer ranges from understanding technical knowledge to study fundamentals of working of cryptocurrency and blockchain structures.
There is a rise in careers in blockchain technology and blockchain has tremendously changed the very face of the technology industry forever.