Overview
Product data management (PDM) is a business function of engineering sectors. It deals with product lifecycle management and configuration management. PDM is used by manufacturing and retailing companies to control product data, right from the design to the production.
Engineers in product enterprises use PDM regularly. In short, the PDM system is computer software that replaces the traditional paper-based manual processes. Additionally, it serves as the mechanism of information storage, retrieval, and handling.
Check out our management programs to upskill yourself.
Product Data
The product data included technical specifications of the product, protocols for developing and manufacturing the products, and the materials required to produce the final product. In the engineering context, the CAD models and manufacturing instructions cater to product data.
PDM manages a variety of information, as listed below:
The part number and description of the product

Brand name associated with the product

Supplier/vendor information

Vendor part number and description

Specifications and Unit of measure

Parts list and routing database

Material and parts data-sheets 

Bill of material (BOM)

Cost/price   

Engineering CAD drawing and schematic

Change order history
Product Data Management
Product data management is a system used to manage product-related design data and associated engineering processes from a central location. The product data includes design data and engineering workflow processes centrally by keeping the intellectual property protected. Having a single source for the project data at a central place helps the engineering teams are involved in the product life cycle.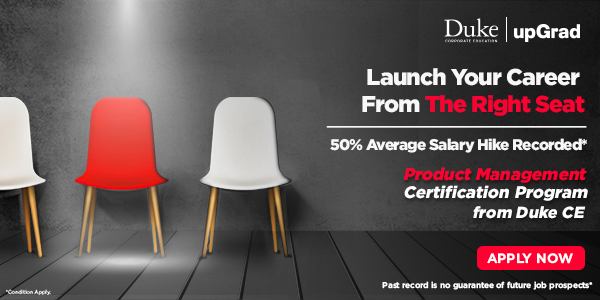 PDM provides features to help manage product-related data, control the revisions and change management, generate Bills of Materials (BOMs), and all production-related tasks. Implementing PDM saves time and minimizes errors. As all stakeholders share current information, the product status stays in sync.   
PDM functions within the product lifecycle management (PLM) framework. PDM software is often used in an engineering environment to manage product-related data during the product life cycle. The product data management software is the tool designers primarily use in creating the initial specifications and prototype of a new product, and production managers follow manufacturing instructions.
Explore our Popular Management Programs
The image illustrates the Product data management (PDM) – an expanded view of product definition functions.
Product data management is the method wherein the use of the software and allied product data management tools are aligned to track and control the product-related data.   
Top Management Skills to Learn in 2022
upGrad's Exclusive Product Management Webinar for you –
How to craft GTM Strategy for a Product?
Salient Features of PDM
PDM helps to track and manage all changes to all data related to a product.

The controlled processes help to minimize the cycle times and streamline design data.

PDG system helps improve productivity through the reuse of the product design data and timely decisions.

PDM enhances collaboration among global teams and stakeholders associated with the product.

Eases in visual review and instantly tracks and manages all changes related to product data. It simplifies the audit trail.

Allows

extracting and classifying the most precise and accurate data. It thus helps to answer the business requirements.

It helps to assess the costs associated with the creation and launch of a product. The reduction in cost incurred on production optimizes the profitability of the business.

The controlled vigilance helps reduce errors, thus allowing us to take quality measures.

The role management approach helps to achieve project-based security and associated access privileges and protect sensitive information.
Our Top Management Articles
Checkout: Product Management in Banking Industry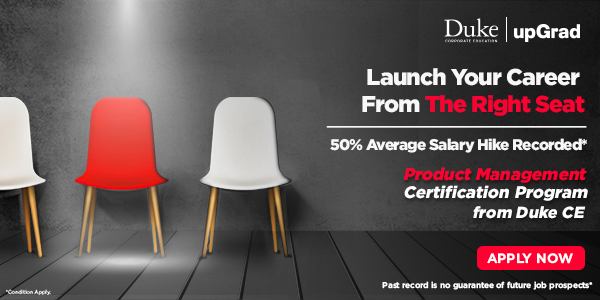 Product Data Management Tools
Most product companies procure PDM, delivered separately or as a part of a PLM software solution. The Product information management (PIM) software, on the other hand, is used by retailers to manage information on products post-manufacturing.
A list of Product Data Management Software
PDXpert PLM – Product lifecycle management solution for growing companies.

Sales Layer – Product information manager, designed for marketers.

Plytix – Unleash the power of product data with Plytix PIM.

Productsup – Product content integration, syndication, and feed management.

Salsify – Product Experience Management (PXM) Software.

EKR ORCHESTRA – Data management platform for optimizing catalogs & manuals.

inRiver PIM – Product information management (PIM) for eCommerce.

On Page – Product information management software, catalog management.

CMPRO – Manage engineering, inventory, configuration, & product data.

eTEAM – Cloud-based digital asset & content management platform.

Venzee –

Product data management

platform for vendors and retailers.

Pimalion – MRM platform for managing marketing campaigns & publications.

beCPG PLM – Product lifecycle management solution for all business sizes.

Channable – Feed Management and PPC automation tool for businesses.

Pimcore – Open Source DXP for Enterprise (PIM/MDM, CMS, DAM, Commerce).

Solid Edge – 3D design and simulation.

TDSmaker – Cloud-based data sheet creation, editing, & management tool.

Fusion Lifecycle PLM – Cloud-based Product Lifecycle Management (PLM).

easyKost – AI-powered data mining and cost estimating tool.

SyncForce – Product Success Platform.

Upchain – Product Lifecycle Management (PLM) Software.

Actify Centro –

Product data management

software for manufacturers.

Activault – Data and process management for manufacturing firms.

OneSpace – Product content syndication platform for brands & retailers.

PDMPlus – Configuration management tool with product status tracking.

SolidPepper – Product data & catalog management platform for B2B & B2C.
Procuring the right PDM software benefits the company to survive well in the ever saturating market. Some of the key features, like secure data management, configuration management, compatibility, and process enablement, are to be focused on in particular. You can review the above software to explore their features that suit you.
Study Product Management Courses online from the World's top Universities. Earn Masters, Executive PGP, or Advanced Certificate Programs to fast-track your career.
Conclusion
The Product Data Management system is the centralized system for effectively managing the product data and the manufacturing processes. By deploying the PDM software, the engineering team can save lots of valuable time and resources. This is an essential tool a product developer ought to know. Also, management professionals are required to be familiar with the field requirements.
If you are highly intrigued by what you read, you can enroll in the Post Graduate Certificate in Product Management offered by upGrad. The certification program delivered by experts will help you kickstart your career to be a successful product manager.
Q1. What does a product data analyst do?
Product data analysts are professionals who support the product teams in forming decisions related to products. They provide quantitative data essential to chalk out the next steps in product strategy. For instance, product data analysts might propose what new upgrades or features can be developed for a specific product based on the data they gather and analyze. They can also suggest if a product requires a different marketing strategy or whether a new retention plan should be formulated. Product data analysts are adept at critical thinking, conducting marketing research, creating reports, and compiling complex data into actionable targets.
Q2. What is the difference between a business analyst and a product analyst?
A business analyst and product analyst can jointly function to achieve common organizational goals, but their responsibilities are much different. A business analyst helps an organization augment its functioning, range of services or products, and IT infrastructure based on data analysis. A business analyst does not only require technical skills but also experience to analyze people and situations; they essentially act as the bridge between business and IT teams. A product analyst observes prevalent market trends, consumer expectations, and demands to guide product teams to formulate appropriate marketing strategies. They guide businesses to design and develop suitable products that are also profitable to the company.
Q3. Which role is better, product manager or business analyst?
A product manager is responsible for estimating market dynamics that help in the management of product development and also assist in making decisions regarding product functions and features. On the other hand, a business analyst evaluates a business model and its integration with IT infrastructure by analyzing a specific business area and detailing its processes, requirements, and systems. So essentially, these two roles are quite different and have different scopes too. The average salary of a product manager is also higher than that earned by a business analyst.
Become a Successful Product Manager‎