Introduction
PIM stands for Product Information Management, a significant industry trend growing exponentially in B2B and B2C Commerce. It is a process of managing all the information required to market and sell products through distribution channels. According to Ventana Research, by 2021, more than 50% of product-centric organizations will adopt a modern dedicated PIM environment to manage their production processes and provide high-quality product experiences.
Product Information Management tools provide a centralized hub that allows you to control all your product information. In other words, it simplifies the process of creating, using, and updating product specifications and feature descriptions that bind to product catalogues online as well as offline. An internal organization develops product data used to deliver through multichannel mode. Learn more about product management process.
The delivery targets for marketing strategy; essentially, the sales channels such as e-commerce websites, marketplaces, print catalogues, and marketplaces such as online shopping portals, social media platforms, and electronic data feed to allied partners in trading.
Explore our Popular Business Management Courses
What is PIM?
Product Information Management (PIM) is a software-based framework practised in the business world for achieving managed product information across stakeholders of the product. The PIM is necessarily introduced in the product industry as a volume of information associated with the product life cycle needs to be handled in a managed framework.
A PIM, usually a centralized software solution used to generate, manage and enhance product information, thereby creating catalogues and distributing product data across several accounts, including the sales and e-commerce channels. The marketers in the channel, with the managed data, can use the product catalogue to cope with the market demand. With PIM in place, enterprises thus can bring vital customer experience to the market.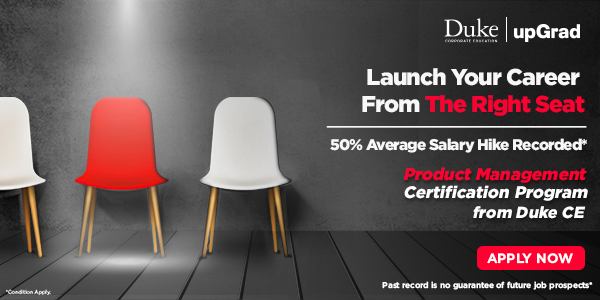 In the context of the marketing and management domain, a PIM, in real-time, can track all of the catalogues and inventory data of company products. Then sends it to sales channels in the right format and ensures achieving the automated sync from the PIM system to the channel (via API).
What is Product Information Management (PIM) Software?
PIM allows cost-effective managing of products and services data by providing a centralized platform to an e-commerce business. It facilitates the means of maintenance of product information consistently and maintains product data quality. PIM stands different from traditional Catalog Management software for, besides data enrichment, PIM is more all-incorporating. Meaning, it collects data from multiple sources, formats and compiles them into master source data.
A PIM system also helps to identify, locate, retrieve and fix erroneous data. Followed by it channel out to all desired distribution channels. Besides stand-alone, a Product Information Management tool can integrate with allied applications, such as Catalog Management, Business process management, and Data quality tuned in an enterprise environment.
Top Essential Management Skills to Learn
PIM software ideally bears the following competencies:
Automation

– The system should be able to automate e-commerce business processes and data transfer.

Unify data

– The ability to collect, unify product information through various channels and stock them into one source.

Multi channelling

– The ability to channel out product data and information to multiple channels: retail, social media, marketing, or sales.

Data correction

– PIM gives the ability to locate flawed data and fix it for any inconsistency or problem.

Filter

– The application provides search and filtering features to ease narrowing down in data.

Search

– Provides an effective search engine that can retrieve desired data.

Organization

– Ability to create and manage categories to help organize products.
upGrad's Exclusive Product Management Webinar for you –
How to craft GTM Strategy for a Product?
Selecting the Right PIM Tool
There are many Product Information Management tools to choose from in the market, each with its strengths and weaknesses. It is essential to select a PIM solution that will meet your specific needs of today and also be able to adapt to your future needs. With that in mind, here are some guidelines to help choose a PIM that will unleash your team's creativity while conforming to — or defining — your product information management processes.
Flexibility

– PIM delivers well in technical interoperability and evolving human processes with the evolving business.

Interoperability

– interoperate with your current and planned information sources and destinations. Comply with your internal ERP system and your suppliers' product data systems, as well as your online storefronts, mobile apps, POS systems, and print catalogues.
Working of PIM
The PIM system is considered a multichannel marketing software, usually termed as a Product Information Management tool. It allows you to keep control over all areas of your eCommerce strategy. As needed, a PIM can deliver different information to multiple channels automatically.
A PIM tool streamlines processes and delivers better quality product information across all channels.
A PIM system is a data mine repository for information for both internal enterprise systems like the ERP and WMS and externally linked systems like the eCommerce portal-based webshop, marketplaces, and cash register, POS, POS Kiosk, CRM, and other interfaces you work with.
A PIM acts more than a system as it also does optimize the organizational processes, allowing setting up a method to achieve consistent quality of all data. When procuring a Product Information Management tool, besides just cost, it is necessary to implement the application properly and tune with the processes accordingly. Several training workshops may be required to get acquainted with the new digital processes.
With a fully secure PIM system, a web-based administration interface is designated. It is used to manage the access, credential, and user authorizations for all databases of product information, inventory management and ordering processes, and scaling of modules.
Our Top Management Articles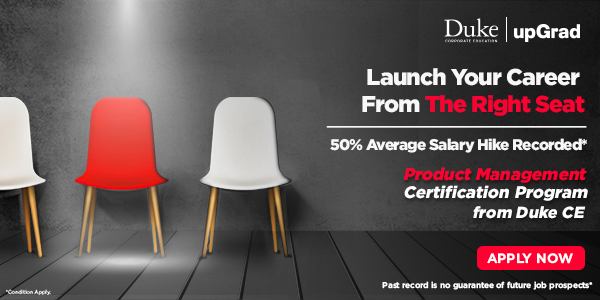 Benefits of PIM
Implementing a central PIM system has many advantages in strategic, tactical, and operational areas.
Selling boost

– Search engine optimization (SEO) is considered a critical feature that drags more traffic to your webshop. Research indicates that, with better product information, the digitization conversion rate can gain up to 56%.

Improves buying process

– PIM results in a consistent customer experience across all channels, and it has control over conditional publishing of customized information over the channels.

Efficient processes

– PIM reduces the need for managing their product database. For example, pre-filled data helps to improve internal processes, which have resulted in increased productivity.

Wider product range

– The categorizing and offerings can go broader and deeper with PIM, and you can take decisions on longtail products for drop-shipment, etc.

Increased customer satisfaction

– The extensive product information helps end-users compare products in detail, and reduced tickets help in a better-managed expectation.
Also Read: Why Product Management is Important?
Study Product Management Courses online from the World's top Universities. Earn Masters, Executive PGP, or Advanced Certificate Programs to fast-track your career.
Conclusion
PIM is a driving force in consolidating all product information onto a single platform that will make up the future landscape for online retail. It sets a foundation for building sales and procurement business processes. Such automated and synchronized connections to online channels are driving businesses to move toward the digital transformation.
The demand for Product Managers has risen by leaps and bounds in recent years. Paying attention to the needs of the customers as well as the company is necessary. Like most other careers, Product Managers need to acquire certain skills to increase their value. To acquire these skills, they require proper training. upGrad offers Post Graduate Certificate in Product Management to help you build a career in Product Management.
What is the product roadmap and product backlog?
The product roadmap essentially consists of high-level detailing like strategic targets and priorities. On the other hand, the product backlog comprises the list of actions or tasks that need to be done to progress along the roadmap's plan. There are three main differences between a product roadmap and a product backlog. First, the product roadmap conveys the strategy, while the backlog is the plan to implement the strategy. Next, the audience for the product roadmap includes executive-level professionals, whereas, for the product backlog, the audience is the development and product teams. The product roadmap includes high-level themes, while the backlog consists of task-level details like defects and stories.
Who needs a product information management solution?
A product information management solution can benefit an entire company by aiding employees on different levels to boost their productivity in various ways, which ultimately help improve the revenues of the company. Professionals who need product information management solutions are - product managers (to deliver accurate data to the product marketing team), product marketers (to fetch precise information), and creators (like designers, copywriters, and photographers to develop strategic deliverables accurately), as well as e-commerce managers and agencies (to enrich the product details for syndication to print publishers, marketplaces and e-commerce channels).
What is the importance of a product information management system?
Product information management is the process of acquiring and storing vital information about a product. A robust product information management system can help a company gain a competitive edge by keeping all stakeholders, partners and customers involved. Moreover, product information management reduces the product's time-to-market. It can also help produce a standardized customer experience across all marketing channels. Besides, it facilitates seamless management of critical data related to every aspect of a product, from logistical details to data required for boosting online product sales. A product information management system helps regulate accurate product information among company-wide systems like ERP, accounting, POS, etc.
Mastering Product Management