Looking for best courses after graduation?
India hosts over 700 universities and more than 35,000 affiliated colleges enrolling more than 20 million students every year. And as each new batch passes the higher secondary exam with stellar results, they struggle with finding the right jobs.
Times have changed drastically – this is no longer the era where a graduate degree is considered special. To rise above your peers and crack the opportunity of their dreams, most students opt for various post-graduation courses, or M.Phil, or Ph.D. Many even go for short-term diploma or online certifications courses.
Learners receive an average Salary hike of 58% with the highest being up to 400%.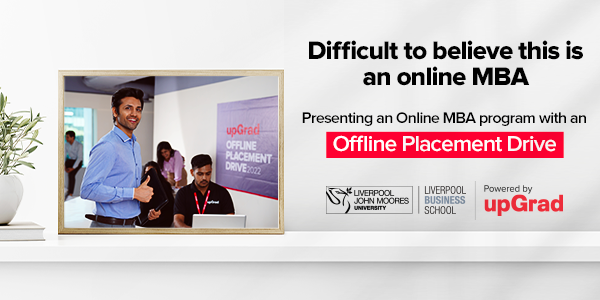 These best courses after graduation allow you to pivot your degree if you took up an under-graduate course out of peer pressure, or lack of clarity. They allow a chance to start over, or to deep-dive further into your preferred field. It also helps gain preference with recruiters and gives you access to better opportunities and salaries.
Most professional courses also incorporate a host of industry-related assignments and introduce students to real-world scenarios, they teach how to handle such situations using professional tactics.
A professional course or certification provides opportunities to dive deeper into a field of interest. Such courses perfectly blend skills, technical knowledge, and industry expertise. Therefore, they prepare students for pursuing a preferred career after graduation course.
Now that you are aware of the benefits of professional courses let's take a look at (arguably) some of the most trending professional courses after graduation!
Best Courses After Graduation
1. PMP Certification
PMP stands for Project Management Professional and PMP certification is one of the most distinguished professional certificates across the world for Project Management. While PMP certification is not the sole determinant of experience or capabilities for Project Management professionals, it certainly denotes a mark of competence and knowledge of the field. The certification course introduces students with various project management tools and techniques while also offering hands-on project training. During the course, you not only learn how to manage project timelines, how to best use the project resources, and how to deliver projects within a set budget.
Having a PMP certification could help you land well-paying job roles in Manufacturing, Finance, IT, Healthcare, and any other industry requiring project management roles.
This after graduation course is perfect for those candidates willing to obtain a professional master's degree in a limited duration. It features a rigorous curriculum and chiefly focuses on Management Studies. It assists working professionals in diving deeper into this enormous area of study. Its curriculum involves interactive learning and an array of workshops. It imparts you with specialized knowledge about business and management.
Some of the best institutions offering this course in India:
Project Management Institute (PMI)
ISEL Global (Institute for Skill Enhancement &Learning)
L&T Institute of Project Management (L&T IPM)
S. P. Jain Institute of Management and Research (SPJIMR)
Course Duration:
Most of the courses are distance/online, so the duration is up to you. However, there are some institutes that offer structured, hourly-moduled courses:
Product Management Certification Program (UpGrad) – 160+ hours of learning and training.
Project Management Professional Training Course (ExcelR) – 35 hours of training.
Eligibility Criteria:
Usually, most of the PMP courses require a Bachelor's degree and a few years of experience in project management.
Fees:
Depending on the institution you choose, your PMP course fee will range anywhere between Rs. 15,000 to Rs. 50,000.
Job Opportunities:
A PMP certification adds further credibility to your experience and knowledge, thereby making you fit for senior level roles in Project Management. You can bag promising job roles like Product Designers, Product Analyst, Product Manager, Associate Program Manager, and Product Owners and Heads.
2. PGDM or M.Sc. in Business Analytics
Business Analytics, in essence, is a process that combines data analytics and business intelligence on a large set of data, to gather insights that aid in making future business strategies and plans.
This is a branch of management and science that uses exploration as a tool to analyse present data and gather insights for planning and execution of future business goals and strategies. Business Analytics is aimed at optimizing processes, increasing revenue by saving on operational costs, improving customer relations, and predicting future trends – thereby enabling accurate strategic business plans.
Masters in Business Analytics offers training and knowledge to develop skills for making business plans and strategies of the future based on accurate analysis of the available data.
It imparts knowledge of management and business concepts. It trains individuals to explore job prospects at the senior levels of Management. Moreover, it provides swift career advancement opportunities for executive or managerial roles. Some of the well-known PGDM after graduation courses are listed below:
PGDM in Finance

PGDM in International Business

PGDM in Operations Management

PGDM in Business Analytics

PGDM in Marketing

PGDM in Retail Management
Some of the best institutions offering this course in India:
IIM Calcutta, ISI Kolkata, and IIT Kharagpur
Praxis Business School
Manipal ProLearn
INSOFE
Course Duration: 1-3 months
Eligibility Criteria: STEM background is preferred, and if pursuing from University, a graduate degree is required.
Fees:
Depending on the college you opt for, the total fees can range somewhere between 1,20,000, to 8,00,000 per course.
Job Opportunities:
A business analyst's primary role is to mend the gap between IT and management of any organization, by using analytics tools. The fact that organizations today have heaps of data with them makes Business Analytics an increasingly lucrative career path. There are many firms and consultancies that hire freshers for profiles like assistant business analysts, etc., that can give the right push to your career in analytics!
Read our popular Data Science Articles
3. Master's in Data Science
Masters in Data Science is one of the best courses after graduation. Data science has deservedly earned its nickname as the sexiest job of the 21st century because, in a world where 2.5 quintillion bytes of data are produced every day, a professional who can organize this data to provide business solutions is indeed the hero!
A McKinsey Global Institute study agrees. It states that by 2018, the world will face a shortage of about 190,000 professionals with deep analytical skills. With the Big Data wave showing no signs of slowing down, there's a rush among global companies to hire Data Scientists to tame their business-critical Big Data.
Data Science is one of the trendiest fields in the present job market because data eclipsing oil has turned out to be the most valuable resource in the world. This career field helps you to understand human preferences through data. Consequently, it leads to the development of enhanced user-based technologies. Completing one of the after graduation courses, for example, a master's in Data Science or Machine Learning, can help you to explore various roles in senior executive positions.
Many professionals and students are inclining toward this field because of the massive career scope and the great demand for expert and professional data scientists globally. You can become a Data Analyst, Data Scientist, Database Architect, Data Engineer, etc. after completing a relevant course.
Students can develop design ability and abstract thinking. These skills help them to recognize and understand the concepts of data science theories and practice through fundamental principles of statistics, mathematics, computer science, and other related domains.
Completing a relevant 1 year course after graduation helps the students to use various programming tools for problem-solving and derive solutions for the same depending on global needs and trends. They can use research-centric knowledge to analyse and understand data, design experiments, and blend the information to offer feasible conclusions.
Some of the best institutions offering this course in India:
IIM Calcutta + ISI Kolkata + IIT Kharagpur: They offer a 2-years full-time course with 18 months of industry training and 6 months internship.
Praxis: Praxis, Gurgaon, offers a 1-year full-time course with 9-months training and 3-months internship.
IIM Bangalore: This is a 6-months part-time course held at the Bangalore campus. It is a course meant for people with 4+ years of experience.
Eligibility Criteria: Since it's a Master's course, the necessary requirement is to have a Bachelor's degree.
Fees:
Depending on the institute and comprehensive of the curriculum, as well as the training method (LMS or classroom), the course can cost anywhere from INR 50,000 to INR 600,000.
Job Opportunities:
As of May 2019, the median salary for a Data Scientist role is Rs. 622,162 according to Payscale.com. According to a report, the total number of analytics and data science job positions available are 97,000. Graduates can find roles as data scientists, architects, administrators, analysts or even Business Intelligence Managers in any organization that deals with large volumes of data.
4. Machine Learning
Machine learning is a method of data analysis that automates analytical model building. It is a branch of artificial intelligence based on the idea that systems can learn from data, identify patterns and make decisions with minimal human intervention.
Even though the term machine learning has been under the spotlight only recently, the concept of machine learning has existed since a long time, the earliest example of it being Alan Turing's Enigma machine that he developed during World War II. Today, machine learning is almost everywhere around us, right from the ordinary things in our lives to the more complicated calculations involving Big Data. For instance, Google's self-driving car and the personalized recommendations on sites such as Netflix, Amazon, and Spotify, are all outcomes of Machine Learning.
This 12-month diploma course covers fundamental Data Science and ML topics into eight modules, including Data Science Tool Kit, Statistics and Exploratory Data Analytics, Machine Learning – I, Machine Learning – II, Natural Language Processing, Deep Learning, Reinforcement Learning, and Deployment & Capstone Projects.
Also, learners get to complete case studies, live projects, and various Data Science assignments using tools like Python, Keras, TensorFlow, Scikit-Learn, MySQL, NLTK, and AWS. The course promises 360-degree career support by offering dedicated mentorship from industry experts, peer-to-peer networking, hackathons, etc.
You can pursue a 1 year course after graduation or any other suitable course in the Machine learning domain. Most of these courses train candidates in the following key aspects:
Compare various machine learning algorithms by developing recommender systems in Python.

Create a final project through machine learning methods and assess your peers' projects.

Forecast course ratings by building regression and classification models and training a neural network.

Design recommendation systems by implementing your knowledge of PCA, KNN, and non-negative matrix collaborative filtering.
The background knowledge in linear algebra, statistics, and Python programming is beneficial for pursuing a professional course in machine learning. These courses are extremely suitable for those individuals who are interested in leveraging data and possess computer skills. Many professional courses on machine learning offer a powerful theoretical background and practical exposure (through demos and labs). So, the candidates can easily understand complex topics.
A suitable 1 year diploma courses after graduation can provide foundational knowledge on various machine learning algorithms and methods like classification, regression, supervised, unsupervised learning, NLP, etc. The professionals can build mathematical models based on the patterns to implement the predictive Machine Learning applications, after completing one of these courses.
You can also check out Advanced Certificate Programme in Machine Learning from IIT Delhi. IIT Delhi is one of the most prestigious institutions in India. With more the 500+ In-house faculty members which are the best in the subject matters.
Explore our Popular Data Science Courses
5. Chartered Financial Analyst
For those students who lean towards finance over STEM, Chartered Financial Analyst is a very credible course to pursue. While Chartered Accounting was the course of choice for commerce students earlier, CFA has arisen to become a top choice because of its global and comprehensive curriculum and opens up a variety of very lucrative job opportunities in investment banking, research analysis, portfolio management, or financial strategy.
The program focuses in-depth on portfolio management, financial modeling, and other investment-related areas.
This program is split into 3 levels:
Level I –
This level focuses on the introduction to equity, fixed income, alternatives, etc. Other than that, it also gives you an insight into detailed learning of tools like Financial reporting and analysis, Economics, Quants, etc.
Level II –
This level dives higher into the valuation of assets like equity, fixed income, derivatives, and financial statement analysis.
Level III –
Level III of CFA focuses on perspective changes into Portfolio Management of the assets and Wealth Planning.
CFA (Chartered Financial Analyst) is one of the toughest exams in the world. It is a globally recognized credential and is one of the highly demanding professions among finance and investment graduates. In addition to knowing the relevant CFA after degree courses, you must also be familiar with various qualifying exams and job opportunities.
Being a global certification, this course helps students to practice financial services and management globally. It can help you embark on job roles like Investment Manager, Chartered Financial Analyst, Portfolio Manager, etc. The demand for CFA professionals is rising considering the aspects like stock market growth, financial literacy, and booming investors.
Generally, CFA courses are ideal for investors, entrepreneurs, financial managers, financial consultants, etc. Candidates fascinated by the investment sector and financial services can consider pursuing one of the1 year courses after graduation or other suitable CFA courses. There is no fixed time to pursue this course. Candidates have the flexibility and can take up one of the suitable degree courses or 1 year diploma courses after graduation.
Eligibility Criteria:
The candidate must hold an international passport, and one of the following:
Hold a bachelor's degree,
Be in the final year of your bachelor's degree program ( any degree program),
Have four years of qualified, professional work experience,
Have a combination of work and college experience that totals at least four years
Clearing all the three levels of the exam is the main requirement for earning the CFA® charter.
Fees:
For the Level I exam, the candidate will have to pay one-time program enrollment fees of USD 450 apart from the Registration fees. The Registration fees for all the levels are as follows:
| | | |
| --- | --- | --- |
| Registration Type | Fees | Deadline (Approx.) |
| Early Registration Fee | USD 650 | 8 Months before the exam date |
| Standard Registration Fee | USD 950 | 4 Months before the exam date |
| Late Registration Fee | USD 1380 | 3 Months before the exam date |
Job Opportunities:
As a CFA, you can land high-paying jobs in investment firms both nationally and globally.
Also Read: Short Term Job Oriented Courses
Top Data Science Skills to Learn
6. Certification in Digital Marketing
With everything moving online, the days of using only billboards and flyers as marketing tools are long gone. Businesses are now looking to increase and maintain brand awareness using digital mediums. According to surveys, the Digital Marketing Industry contributes a lot to the employment sector. The year 2017 saw more than 1.5 lakh Digital Marketing related jobs, and the figure escalated to more than 2.8 lakhs in 2018. It is also expected that by 2021, most of the brands will have (or look to build) a solid online presence, thereby strengthening the claim that Digital Market is indeed a booming field.
A course Digital Marketing, whether a short-term certification program or a full-time degree, will acquaint you with everything essential around driving various channels of Digital Marketing, including:
Search Engine Optimization
Search Engine Marketing
Social Media Marketing
Email Marketing
Inbound Marketing
Content Marketing
Mobile Marketing
Affiliate Marketing, and more.
A digital marketing certification is presented to individuals after completing the stated requisites of an online digital marketing course. You can pursue one of the reliable 1 year courses after graduation in digital marketing. It helps you to verify our skills and education in the context of digital marketing strategies and techniques.
Certified digital marketers can use the obtained certification to differentiate themselves from other digital marketers. So, it boosts their chances of getting recruited.
Remember that a digital marketing certificate is different from a digital marketing degree. You can pursue one of the after degree courses like a Master's in digital marketing by attending a regular university program.
Topmost Digital Marketing Certifications in 2022:
Here is the list of the best digital marketing certificates to become certified in digital marketing.
Google Digital Marketing Certification

Harvard Digital Marketing Strategy Program

Reliablesoft Digital Marketing Certification

DMI Digital Marketing Pro Certificate

Duke Digital Media and Marketing Certificate

Coursera Digital Marketing Specialization

Simplilearn Digital Marketing Specialist Certificate

LinkedIn Digital Marketing Certificate

OMCP Digital Marketing Certification

Facebook Blueprint Certifications

PCM Digital Marketing Certification

YouTube Certification

Google Ads Marketing Certification

Google Digital Marketing & eCommerce Certificate

Google Analytics Certification0
Notable courses, and the institutes offering them:
Certified Digital Marketing Master (CDMM) by Digital Vaidya: This is a 6-months long course which comes at a price of INR 49,900 + 18% GST and offers plenty of study material and resources.
Executive Program in Digital and Social Media Marketing by IIM Calcutta: This is a 6-months part-time course conducted by IIM Calcutta. If you've completed your Bachelor's, you're eligible to apply for the program.
Executive Development Program in Digital Marketing by XLRI Jamshedpur: This program is 4-months long and is conducted online by XLRI Jamshedpur. The structure of this course is such that anybody who's interested in learning the nuances of Digital Marketing can benefit from it – whether an executive, or a mid-level employee, or even an entrepreneur.
Master's in Digital Marketing by Delhi School of Internet Marketing: This institute is hailed as one of the leading Internet Marketing training providers for both professionals and students. This is a 2-year long classroom course that covers all nuts and bolts of digital marketing.
Course duration:
As mentioned earlier, the course duration depends on the type of program you opt for. With Digital Marketing, you have the flexibility to opt for either a 4-months long certification course or a 2-years long full-fledged degree.
Eligibility Criteria:
Most of the certification courses don't have strict eligibility criteria, but some might require you to have a Bachelor's degree.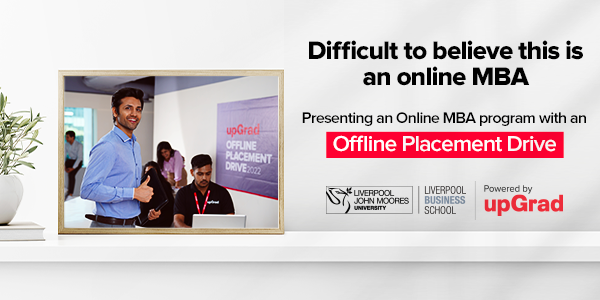 Job Opportunity:
Digital Marketing is surely one such field that has gained immense popularity in the last decade or so and isn't looking to stop anytime soon. According to Payscale, the starting salary of a Digital Marketing Manager is Rs. 5 LPA and above, depending on the skillset. Other than that, a certification in Digital Marketing opens avenues to job profiles like:
Market research analyst,
Content marketer/manager,
Digital marketing consultant,
SEO Manager,
PPC Search Manager,
Email marketer, and more.
Conclusion
So, there – we have informed you about the top five trending professional courses that you can take up after your graduation. While choices are many, it is essential to first have a clear understanding of your innate interests, passion, and strengths before choosing the next step after graduation. Once you figure this out, everything else will become way easier.