Are you a fresh graduate hoping to embark on exciting adventures in the job world?
If yes, take a step back and just consider one thing – is a graduate degree enough to land a promising job that pays well too?
No. In the competitive world that we reside in today, a graduate degree no longer holds the same value as it did about ten to fifteen years ago. Earlier, if a person was a graduate, he/she was considered to be a well-educated individual for whom plenty of job opportunities would come knocking at the door. However, today, it is not so.
Graduation is now viewed as a part of the basic level of education that everyone should complete. Employers are always looking for advanced qualifications, certifications, and skills for high-profile jobs. This is primarily the reason why people are upping their educational qualifications by opting for job oriented courses after graduation or post-graduation courses and even a Ph.D. degree. As the educational standards continue to improve, the bar is set high for each of us.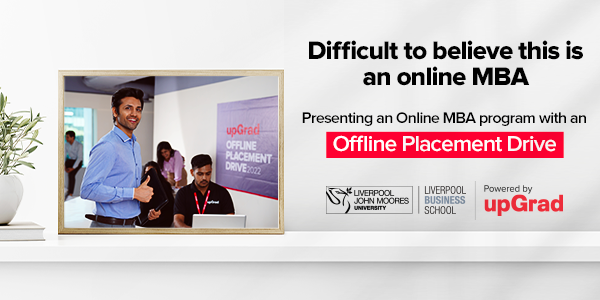 The period after graduation is hugely significant. This is the time when you have to start mapping out your career options – what field do you wish to land a job in, what further qualifications do you need for it, and so on. Thankfully, there is a wide range of short-term and long-term courses after graduation for a job. And the best part, you can choose from an extensive spread of fields like HR, Marketing, Business Analytics, MBA, M.Tech, PGDM, and Tally, to name a few. However, the choices are so many that it's natural to feel overwhelmed in choosing the right course for you.
That's why we've created this list of the top job oriented courses after graduation that you could consider!
MBA
Need we stress about the fact how highly-esteemed is an MBA degree in the job market at present?
Owing to the ever-changing global business environment, the rapid adoption of disruptive technologies and innovations, the inclusion of new methodologies and approaches in the workplace has made it imperative for professionals to have advanced Business management skills. And what better than an MBA course to help you acquire such skills?
MBA courses are available in numerous specializations such as Finance, Marketing, Digital Marketing, HR, International Business, Information Technology, Supply Chain Management, Operation Management, and much more. An MBA course not only helps you develop the requisite managerial skills, but it also helps you in developing leadership qualities for efficiently handling complex business scenarios.
Featured Program For you MBA From Golden Gate University.
PG Diploma in Data Science/Machine Learning & AI
The rapidly growing demand for Data Science and ML & AI skills across the industry is encouraging students to opt for PG diploma courses in Data Science and Machine Learning & AI. UpGrad has some excellent courses on Data Science and Machine Learning & AI. while these courses teach extensively about Data Science and ML/AI concepts, students also get to work on real-world industry projects and assignments.
Also, UpGrad arranges for one-on-one interactive sessions with top industry leaders in the field, mock interview sessions, resume creation sessions, and much more. Overall, UpGrad PG Diploma courses in Data Science/Machine Learning & AI present a fantastic learning opportunity for aspirants hoping to build a career in Data Science.
PGDM
Of late, PGDM (Post Graduate Diploma in Management) has gained immense popularity among young aspirants. Usually, PGDM is offered by most colleges under three specialization categories – PGDM in Human Resource Management, PGDM in Banking and Finance, and PGDM in Hotel Management.
When it comes to the curriculum, PGDM stays ahead of MBA programs because PGDM is generally offered by autonomous colleges that aren't affiliated to any university. Hence they have the option to keep their course curriculum updated and flexible.
PGPM
Post Graduate Programme in Management (PGPM) is a postgraduate-level business study management course. It is a certification course of one year and not a "degree." It is the ideal management program for candidates looking to complete a management course within a short timespan.
PGPM course focuses on teaching students the art and science of accomplishing business goals by employing a combination of human, financial, technological, and natural resources.
M.Tech
Unlike the management courses mentioned above, M.Tech (Master of Technology) is a technical course. It is best suited for candidates who've completed their graduation in B.E (Bachelor of Engineering) or B.Tech (Bachelor of Technology).
M.Tech is a two-year, full-time course that is available across various specializations, including Civil Engineering, Computer Science and Engineering, Chemical Engineering, Electrical Engineering, Mechanical Engineering, Electronics, and Communication Engineering, among other specializations.
Certification in Finance and Accounts
As the name suggests, a Certification in Finance and Accounts is a certification course and not an undergraduate or postgraduate degree. This short-term certification course is offered by numerous institutes across India and is exclusively designed for students who have completed or are pursuing B.Com. The course duration is around four weeks, which is perfect for those who wish to earn the certification without dedicating too much time to it.
This program offers foundational training specific to the accounting industry. So, students get to learn about the basic concepts of finance, management, taxation, and auditing. This certification can be an excellent stepping stone for a career in accounting.
Tally
Tally is a very popular accounting software among small and mid-sized companies. Explicitly designed to cater to the accounting needs of small and medium-sized businesses, it includes all functions of accounting taxation and payroll that are required by firms of this size. Since every business cannot afford SAP, Tally comes in as a handy replacement for it.
Acquiring Tally skills can get you accounting jobs in small and mid-sized firms. Tally courses usually cover all the essential accounting topics like billing, payroll, taxation, etc. The best part about Tally courses is that the fee for most Tally courses is relatively low, and even the time commitment isn't highly demanding – the course duration can be anywhere between one to three months.
PG Diploma in Digital Marketing
Digital marketing has emerged as a thriving field in today's highly competitive business landscape. A PG diploma in digital marketing is one of the job oriented courses after graduation worth doing as it equips individuals with comprehensive knowledge and practical skills to navigate the dynamic digital realm. The program covers key components such as search engine optimization (SEO), search engine marketing (SEM), social media marketing, content marketing, email marketing, web analytics, and digital advertising.
With a PG diploma in digital marketing, graduates gain a deep understanding of various digital marketing strategies and tools. They learn to develop effective marketing campaigns that resonate with target audiences, optimize websites for better search engine visibility, utilize social media platforms for brand building, create engaging content, and analyze data to measure campaign performance.
Certification in Project Management
Today's business environment is ever-evolving and calls for projects to be managed with precision and skill. An effective yet often overlooked way of mastering project management is through certification programs. As such, completion of these job oriented courses after graduation has the potential to augment career prospects dramatically.
Project Management Professional (PMP), Certified Associate in Project Management (CAPM), and Projects in Controlled Environments (PRINCE2) are just a few of the popular certifications that proficiently arm individuals with the knowledge and adeptness to plan, execute, and monitor projects successfully while making sure they are delivered within the stipulated budget and timeframe, and to the highest of stakeholder expectations.
The framework of these certifications extends to project initiation, management of scope, scheduling, resource management, risk assessment, and stakeholder engagement — to name a few. Thus, the value gained by gaining such qualifications is vast and invaluable.
Certification in Web Development
Nowadays, the digital era has seen an increased demand for web developers with specialized skills. For companies to maintain an online presence, create user-friendly websites, and engage with their customers, web development certification proves invaluable.
By acquiring a web development certification, individuals can develop a strong understanding of the basics: HTML, CSS, JavaScript, and web design principles. With such knowledge, they can craft responsive page layouts and weave in interactive features, as well as ensure compatibility across various browsers and devices. Depending on the specific program they enrol in, students may also gain practical experience in server-side programming, databases, and content management systems (CMS).
Diploma in Graphic Design
Today's visual-driven digital world demands skilled graphic designers to effectively communicate messages, enrich user experiences, and cultivate strong brand identities. With a diploma in graphic design, graduates can grow their creative and technical skillset, allowing them to craft beautiful and impactful visualizations for a variety of environments, including digital, print, advertising, and branding.
A diploma program in graphic design offers pupils the essential foundations, including design principles, colour theory, typography, layout, and image editing. With advanced software like Adobe Photoshop, Illustrator, and InDesign, our enthusiastic graduates have the training and expertise to design illustrations, logos, packaging, and digital media. By pushing their capabilities and stretching their imagination, our students are well-prepared for an exhilarating career in graphic design.
Advanced Diploma in Data Analytics
In an age where big data is king, corporations in an array of sectors have pivoted to analyzing data for industry-shaping results. To stay ahead of the game, an advanced diploma in data analytics gives students the tools to probe massive datasets, interpret and investigate observations, and tap into crucial facts to inform decision-making.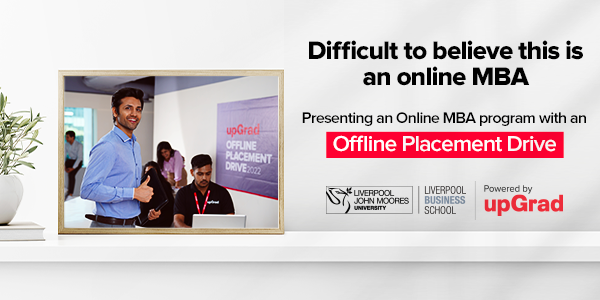 Job oriented courses after degree like Data analytics diploma courses give learners the know-how to manoeuvre and analyze data with data analytics platforms, Python and R scripting languages, and other novelty software. Moreover, this specialized training also equips learners with the aptitude to communicate their analysis and display data insightfully. Core topics such as data visualization, predictive modelling, machine learning, data mining, and statistical analysis are all part of the coursework.
Final Thought
By now, you must have gained a reasonably good idea of the kind of job oriented courses after graduation that you can take. These courses are high in demand in India. However, there are many other courses that you can consider, such as M.Com, PGDEMA, Business Accounting and Taxation, PG Diploma in Instructional Design, Diploma in Education Technology, Digital Marketing Certification Course, and so on.
The ultimate choice of a job-oriented course after graduation will depend on which career field you want to enter and the kind of jobs you wish to get. Once you have a clear picture of these two things, the choice of the course will become much easier for you.