HRM policies refer to the principles and structures an organisation implements to effectively manage its workforce. Human resource policies are written guidelines defining organisational obligations, employee expectations, behaviour standards, and disciplinary procedures.
They help organisations to develop processes to comply with local government regulations. All organisations must learn about some of the common HRM policies and practices to ensure fair practices in the organisation. The reason is they help the HR departments to develop rules that can guide employee conduct.
Learn HRM Courses from the World's top Universities. Earn Masters, Executive PGP, or Advanced Certificate Programs to fast-track your career.
Let's go through the 20 must-have HRM policies that all companies should implement.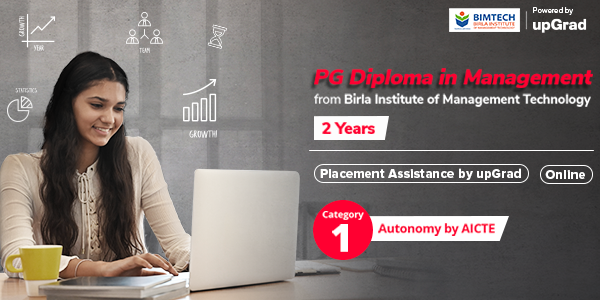 1) Health and safety policy
According to the Occupational Safety and Health Act, employers must ensure safety regulations in the workplace. This HRM policy helps you define the steps employees should implement if a workplace injury happens. Moreover, it guides employees about the process of reporting workplace accidents.
2) Employee wages
Wages and payroll are some of the most crucial aspects that all companies administer. This HRM policy implies that the salary and benefits offered by the company must follow market standards.
The company should follow different government laws and regulations, including equal pay for both skilled and unskilled workforce and minimum wage. Moreover, the policy specifies that the company should release the wages on the agreed date. Mandatory deductions must be made when disbursing salaries to be compliant with government laws and regulations.
3) Leave and time off work policy
Also known as the "Holidays and time-off policy", it specifies that the companies should incorporate state and local laws when determining the leave and time-off to be provided to the employees. It entails various types of leave policies like a leave of absence, bereavement leave, family leave, parental leave, vacation, and statutory holidays. Furthermore, it states that leaves must be categorised into ill, casual, paid, and public holidays.
4) Non-discrimination and anti-harassment policy
This HRM policy ensures workplace safety by defining prohibition on discrimination and harassment. It states that the companies should check the state, federal, and local regulations to protect employees from any concerns arising due to other employees. Moreover, the policy defines that HR officials can organise workshops to achieve a safe working environment for all employees.
5) Code of Conduct
This HRM policy covers the company's vision, mission, ethics, and policies. It guarantees proper workplace behaviour to ensure proper discipline is followed and nobody gets mistreated. It may cover different aspects like language, clothing, and communication medium to be adopted at the workplace. Moreover, it covers the disciplinary actions to be taken when the ideal conduct is disobeyed and ways to report such occurrences.
6) Confidentiality policy
This policy mentions the specific topics that employees should keep private. Specifically, it includes details like providing illustrations of confidential information, the employee's responsibilities, and the consequences for breaching the company's confidentiality policy. Besides, the company can specify how employees may communicate unethical practices with HR teams to avoid repercussions.
7) Flexible Work Culture Policy
After the COVID-19 pandemic, many companies have asked their employees to work from home. So, employing a flexible work culture policy is inevitable to let employees independently choose their work location. The policy covers essential rules for managing employees who work from home or remotely.
8) Personal device policy
Employees in many companies prefer using their devices like phones, laptops, and tablets. Although they use these devices for the company's business, the company must take proper security measures. Through this policy, the companies can define which personal devices employees can use for work, how to monitor them, and any necessary security requirements.
9) Employment Termination
The employees may want to advance their careers, or the company may find that certain employees are now unfit for their job roles. This HRM policy comes in handy in both these cases. It defines the proper requirements for an employee who wants to leave the company. It assists the HR staff in following appropriate processes for terminating the employment and then processing a resignation request per the relevant labour laws.
10) Maternity and Paternity Policy
Any company with more than ten employees must provide maternity leave benefits to its female employees (the Maternity Benefits (Amendment) Act, 2017). This policy defines a minimum of 80 days of maternity leave. Presently, no law exists for administering the paternity benefits to be provided to employees working in private-sector companies. However, employees working in the federal government are eligible for 15 days of paternity leave.
11) At-will employment policy
This HRM policy allows companies to dissolve their professional relationship for any legal reason, anytime, according to their discretion. Companies can incorporate this HRM policy at the start of the employee handbook as well as on the handbook's acknowledgement form.
12) Employment classifications policy
Not all employees are eligible for all benefits. Companies must consider the employees' classification when determining employee benefits. For example, many companies don't compensate their part-time employees with healthcare benefits. The HRM policies and practices must state any such classifications to avoid any confusion in the future.
13) Equal Opportunities Policy
It is one of the crucial HR policies in HRM because it ensures equal opportunities for all employees. It defines rules that ensure all employees, irrespective of their age, race, gender, civilisation, or other characteristics, are considered equal.
It covers aspects like wages, remuneration packages, reimbursements, promotions, leave, etc. Under this policy, companies can include any kind of discrimination that may lead to the impartial treatment of particular employees.
14) Social media policy
The social media policy is one of the essential HRM policies and practices for protecting the company's online reputation. It can prohibit employees from posting certain details on social media.
It also specifies the disciplinary action to be taken if the employees violate the rule. Through this policy, companies can easily fulfil their mission and maintain a decent reputation on social media. Commonly, this policy comes in handy when employees post personal matters of the company along with their profiles.
15) Employee Provident Fund (EPF) and Gratuity
All companies should set up a provident fund account for each employee. This HR policy benefits the employees with financial stability after they retire. It financially safeguards the employees by providing medical insurance, housing, and a retirement pension.
The gratuity policy benefits all employees employed for more than five years of constant service under a single employer. Companies must pay a one-time payment as a gratuity payment to employees who have worked continuously for at least five years but are either being fired or have resigned.
16) Privacy Policy
The privacy policy is one of the top priority HR policies in HRM because it states that companies must protect the personal information of customers and employees. It defines how their private information is utilised and administered.
This policy clarifies the details that can be made public and the details that must be confined within the company. Moreover, it incorporates aspects like employees' personal information (emails, phone numbers, addresses, etc.) and their health records.
17) Drugs and Alcohol Policy
The consumption of alcohol and drugs by employees can pose serious safety risks and loss to companies. Their consumption makes the company suffer from expenses to mitigate injuries, damage to the company's property, absenteeism, and even the death of employees in certain cases. This policy defines the company's zero-tolerance approach.
It also specifies that employees may have to undergo random testing to ensure zero consumption of drugs and alcohol.
18) Pay and Timekeeping
This HRM policy is useful for the following companies:
Who calculates employees' work duration and pays accordingly

Who work in multiple shifts
It specifies the significance of measuring precise work duration, overtime compensation, and rules valid for deductions.
19) Weapons in the workplace policy
This HRM policy iterates that employees' health and safety are the prime priorities in any company. You can incorporate this policy in a generalised safety policy or state it independently. It must define the objects that your company considers weapons. Moreover, it defines illegal behaviour and any corrective measures when weapons are used in the workplace.
20) Meal and break policy
Companies should provide employees with breaks for rest, meals, and lactation (as per state, local, and federal laws). This policy defines the rules and restrictions about the break duration and frequency. You may define one hour of lunch break daily under this policy.
Explore our Popular Management Programs
Get Started With Your HR Analytics Journey on UpGrad
Do you want to kick-start a career in human resource management? upGrad's Professional Certificate Programme in HR Management and Analytics program designed by IIM-Kozhikode can be an excellent fit for you! The program works as your foremost step towards acquiring demanding HR management skills.
This 5-month course provides outstanding benefits like 250+ hours of learning, 3 case studies, 14+ live sessions, doubt resolution sessions, a dedicated student success mentor, a practical HR analytics module, and more. The course imparts top skills like HR management, compensation management, HR dashboarding, talent acquisition & development analytics, workforce planning and more to help you explore different job opportunities like HR Specialist, HR Data Analyst, or HR Business Partner.
Enrol now to kick-start your journey with upGrad!
Top Management Skills to Learn
Conclusion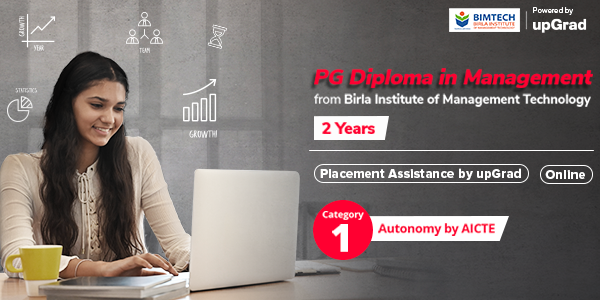 HRM policies are inevitable for any organisation as they define discipline and professional conduct to be followed in the workplace. They determine the principles and structures that help an organisation manage its workforce. Make sure to incorporate key details and conform to the relevant government regulations before drafting your HRM policies. Subsequently, you can effectively achieve your organisational goals and foster a positive work environment for employees.
Our Top Management Articles
You can also check out our free courses offered by upGrad in Management, Data Science, Machine Learning, Digital Marketing, and Technology. All of these courses have top-notch learning resources, weekly live lectures, industry assignments, and a certificate of course completion – all free of cost!