In the early days of digital marketing, brands would have to go through a series of complex and taunting endeavours in order to deliver their message to the appropriate audience. One would have to inquire which providers are best suited for their brand and target audience, what types of ads to run, when to run, for how long, and all other inputs that simply took too much time. With programmatic media buying, advertisers are able to combine big data with software solutions in order to send their message to the right people at the right time, hassle-free.
Since programmatic media buying is relatively new to many people in the world of digital advertising, it's easy to understand that it's many business owners are new to the term as well. For that matter, we have decided to share with you a few pieces of advice on how to make the most of your marketing campaign.
Choose the Right DSP
A demand-side platform is a system that enables advertisers to manage their campaign. DPS provides Key Performance Indicators (KPI) like cost efficiency per click and action which allows optimized bidding for banners and managed pricing of data needed for customer targeting.
Since most DSPs have similar features, your choice should be made according to your campaign goals. In order to have a clear picture of what a certain DSP can do for you there are several important aspects that you should have in mind:
Ad serving technology

– What are their targeting capabilities are their brand-safe filters available, is keyword targeting an option you can utilize, and other features that allow the most effective ad placement.

Bidding technology

– What tools are available for you to manage to bid and track bidding reports.

Managed services

– Can you count on human support in case you need assistance during use of DSP.

Automated optimization

– Is there a machine learning technology involved that would enable automated optimization based on behavior and content.

Inventory

– Now this is perhaps crucial because you want your DSP to utilize every possible channel like mobile, pre-roll video, even

FBX

.
Once you get your information and compare which DSP serves the purposes of your campaign in the most effective way, you can make your choice.
What are the Benefits of Facebook Advertising over Google?
Best Online Digital Marketing Courses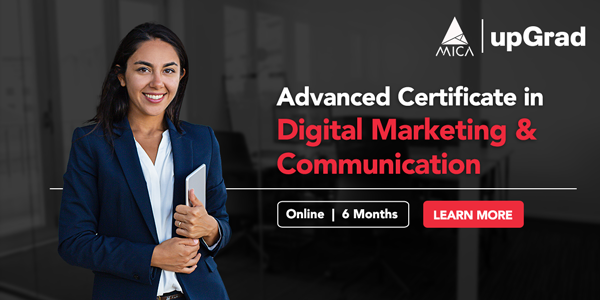 Metrics and Data Partners
The internet is crawling with so much information it's almost impossible to depict the size of all there is to know in any number man could wrap his head around. However, not all data providers have access to every bit of information there is. Data partners you decide to use should be relevant to your target audience and niche. Therefore it is of paramount importance to choose the data partner that will provide you with the most effective set of information for the success of your campaign.
Furthermore, power without knowledge and feedback on the impact that your campaign is making is not of great use for the accomplishment of your goals. How will you know that you're moving in the right direction without proper metrics to guide your way? How much time did audience spend watching your video? How many shares did you get? Did your page views increase? All these questions are important if you wish to have complete control over your campaign. With the proper numbers relevant to your campaign goal you have the power to navigate successfully throughout your whole mission.
upGrad's Exclusive Digital Marketing Webinar for you –
What's new in Marketing?
Top Digital Marketing Skills
Targeted creative approach
Programmatic media buying allows you to reach exactly the right kind of audience at exactly the right time, however, the numbers are not enough for a successful campaign. Marketing, no matter how technologically advanced, still depends on your creativity. Your potential to craft compelling content that would raise interest and engage the audience is the most powerful tool you have in your hands.

If you're working alone, it's difficult to place your attention along with a variety of fronts. If coming up with fresh content is taking too much of your time, think about hiring an online writing service like ProEssayWriting, or some other third-party asset that would help you with your creative efforts. Thanks to the abundance of data you will have the insight into your audience's preferences, online and offline behaviour and much other information critical to creating content that will be the most cost-effective and valuable for your audience.

6 Reasons to Use Social Media as Your Primary Marketing Tool in 2019
The current market is overwhelmed with an ever-growing number of brands, the internet has made business easier to start but much more difficult to maintain and scale. Thanks to new technologies, business owners have new ways of reaching a higher number of customers, which enables them to expand their market influence. In order to use these technologies, we need to understand how they work so we can utilize their capabilities in the most effective way.
Learn digital marketing courses online from the World's top Universities. Earn Masters, Executive PGP, or Advanced Certificate Programs to fast-track your career.
Digital Marketing Free courses to Learn
Popular Digital Marketing Blogs
What are the three most important rules of media buying?
When data and automation have penetrated every aspect of our lives, why should media planning and buying be left behind. Be it linear TV or websites, programmatic media buying has completely transformed the ad buying space.

If you are considering programmatic media buying, then the three important rules that you should definitely keep in mind are using the right media platform, running the ads at the right time and ensuring that you reach your ideal target demographics.

Not adhering to these best practices will negatively impact your advertising ROI in the long run.
Why is programmatic media buying important?
Programmatic media buying is quickly becoming the go-to strategy for digital marketers. This helps them to reach out to a wider audience base whilst being able to manage the ad campaigns much more efficiently.

For those not familiar, programmatic media buying primarily involves a set of pre-determined actions and measures that are aligned to help the business reach one or more goals. Programmatic advertising tools helps the advertiser to achieve these objectives. Whether it is a single campaign or multiple ads that are targeting a variety of audience segments, programmatic media technologies help the business attain its marketing goals.
How to build a programmatic ad strategy?
In order to develop a programmatic ad strategy, there are several aspects that need due consideration. The four key milestones that help in building the ad strategy are preparation, working with the audience, creating engaging ads and making the right targeting choices for your campaign.

Ensuring that every stage is fulfilled allows for the entire strategy to be successful. You can also take the help of robust technology stacks that can help with the process.
Ride the Digital Wave
Strategic Digital Marketing from CJBS Executive Education & upGrad
Learn More