With a 200% increase in the number of searches for the term "influencer marketing" from 2016 to 2017, there is no doubt that influencer marketing is rapidly growing marketing strategy that many brands are leveraging.
Also, there has been a significant increase in budget allocation for influencer marketing. Brands are interested in investing more money. It is projected that by 2020, the investment in influencer marketing, at a global level, would be more than $5 to $10 billion.
The way influencer marketing is growing in popularity is inspiring a lot of people to become influencers. But in order to be a successful influencer, you need to be able to generate a high engagement rate.
Engaging with followers might be easier said than done. It takes a lot of hard work to come up with content that can increase the scope of engagement with your followers. But if are you an aspiring influencer, you will face many challenges in generating a decent engagement rate.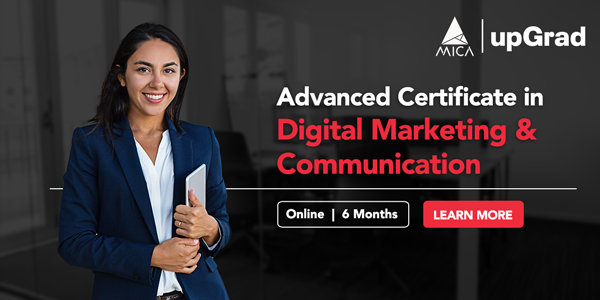 Here are some of the possible challenges which you may face when trying to get more engagement on social media:
1. Knowing Your Audience
Not knowing about your audience is your biggest obstacle to becoming a successful influencer with high engagement. If you don't know your audience well, it means you don't know whom to target. This will put you way behind in the game.
But how can you get to know your audience? By creating audience personas. You need to build personas for your ideal followers, just the way a brand creates customer personas.

If you need any help with it, tools like Person App can help you create your ideal audience personas. This exercise will help you understand the type of content your followers would like to see.
Furthermore, knowing your audience is the foundation of your journey to becoming a successful influencer. If you have no idea what your audience wants, how are you going to create content that engages them? You can build an X-factor to increase your engagement rate once you know what your audience wants to see.
For example, Nikkie is a popular YouTuber with more than 12 million subscribers on her channel. Her audience likes to see content related to beauty and makeup tips. So she posts content like new product reviews and beauty tips and tricks on a regular basis.

Why and How Should Businesses Use Social Media?
2. Leveraging the Right Social Media Platforms
This point is directly related to the point mentioned above. Apart from understanding and knowing your audiences and their requirements, you also must use the right social media platforms. It is crucial for you to understand what social media sites they spend most of their time on.
If you ignore this aspect, you may end up creating your profile on every social platform. And when you are new an influencer, it's not easy to manage multiple social media channels. Once you find out where your target audience spends the majority of their time, you will know where to focus your initial efforts.
Do some research and figure out the best suited social media platforms. Remember that every social media platform has its own advantages and disadvantages. So you also need to understand how each particular platform will help you gain engagement on social media.
Learn Digital Marketing Online Course from the World's top Universities. Earn Masters, Executive PGP, or Advanced Certificate Programs to fast-track your career.
Always make it a point to ensure that you don't post content on a social platform where your audience is not active.
For instance, Camila Coelho is a lifestyle blogger. For her content, which is based on beauty tips and makeup tutorial, and DIYs, she leverages YouTube. She has nearly 1.2 million subscribers to her YouTube channel.
But when it comes to posting and sharing her travel photos, she leverages Instagram. Her Instagram account has more than 7 million followers.
Below is the screenshot from her Bermuda travel diaries. The image received more than 235K likes and nearly 2K comments just in three days. This proves she has a high engagement rate with her followers on social media.

6 Steps to Build a Successful Career in Social Media Marketing
Best Digital Marketing Courses Online
3. Choosing the Right Visual Content Formats
Create visual content that will engage your audience as much as possible, especially if you are an aspiring influencer.
But which forms of visual content are the best?
Some of the most popular visual formats include gifs, videos, and images.
You can even use infographics to communicate important information or data. Turning your complicated information into infographics will draw the attention of your followers. This will help you boost your engagement rate on social media.
You can also repurpose your old but relevant posts and create infographics. When you do this, ensure to put only the most important points. To create attractive infographics, you can use tools like Piktochart.
upGrad's Exclusive Digital Marketing Webinar for you –
Webinar with Q&A Session on Digital Marketing
Images are also a reliable way to create visually appealing content. The use of images on social media platforms like Instagram, Pinterest, or Snapchat is increasing at a tremendous rate. When compared to a normal text post, using relevant and attractive images trigger more engagement on social media. The images can also build your reputation and increase your exposure.
For example, Darryll Jones is an ex-graphic designer, conceptual artist and popular photographer on Instagram. He has more than 109K followers on his Instagram account.
His pictures are very creative and different from other usual photographers. The screenshot below is a beautiful and creative picture by Jones, which managed to get more than 2.5k likes.



Now, can you see the power of a simple yet creative picture? When posting images, always ensure to post relevant and high-quality images. Plus, you don't even need to be an expert with Photoshop to enhance lighting and colours, remove objects or people, or swap out the background of your photo–there are third-party apps that can do that for you.
Mendr, for instance, connects you to professional photo editors, instantly and affordably. All you have to do is upload your image to the Mendr app and specify your editing requirements, then a certified pro will make all the edits for you.
4. Posting at Right Time
Always ensure to post during the peak visiting hours of your audience on social media. This will help boost your engagement rate. In other words, you must post your content when the majority of your followers are online.
But keep in mind that the peak visiting hours of audiences will change according to time zones. To identify the best times, you need to experiment by posting your content at different hours of the day. And then analyze the results by monitoring how the post is getting a response from your followers.
Once you find out the best times, continue posting your content at those particular times to get the maximum engagement rate.
In-demand Digital Marketing Skills
Are You All Ready to Boost Engagement Rate on Social Media?
Knowing your audience is the foundation of gaining and boosting your engagement on social media.
Once you figure out what they want, find out where they want it. There is no point in posting great content on a platform where your audience is not spending time.
Also, try to post visual content as much as possible. It will attract your followers to your profile and will increase your engagement with them.
Now you know the possible challenges you might face when aiming to increase the engagement rate on social media. Now you can prepare for them accordingly.
Digital Marketing Free courses to Learn
If you are curious to get into the world of digital marketing, check out upGrad & MICA's Advanced Certificate in Digital Marketing & Communication.
Leveraging Facebook Shop for Business Growth
Popular Digital Marketing Blogs