BBA is a rather dynamic field and provides in-depth knowledge of management and administration. It is a comprehensive course that lays the foundation for all enterprise-related concepts that are required in the successful implementation of a business.
Since it is not confined to a single domain, a bachelor's degree in business administration doesn't restrict you to a particular arena. It covers various business domains such as Marketing, Finance, Entrepreneurship, Human Resources, Operations and basics of Computer Science, among others.
While many think that BBA scope and salary in India are only valuable when followed by a degree in MBA. However, as you research more about the BBA course salary in India, you realize that there are attractive opportunities even for fresh BBA graduates. The BBA course salary depends on your location, the profile you are eager to apply for, and also the niche of specialization. While BBA starting salary in India per month might be average to start with, it opens doors for further growth. Additionally, it also gives you much-needed experience to further explore better career options. Therefore, even when low, BBA starting salary in India per month must not be a deterrent for freshers.
Check out our management courses to upskill yourself.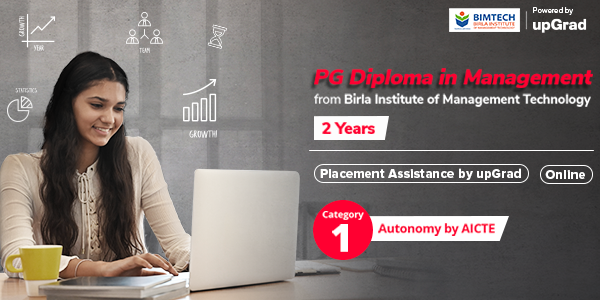 Soon after acquiring a BBA degree, you have a gamut of opportunities before you. You may opt for a career in Finance or Marketing, Management or as an Economist; the opportunities are endless. Not to mention, the salary bands are rather lucrative and require a diverse range of skills and experience levels.
This article will take a look at the various possibilities a BBA degree can bring you and the salaries that are associated with those positions.
BBA Scope in India
A number of leading institutions and universities are currently offering BBA degrees. This naturally reflects the ample demand for the course among high school grads. You stand eligible for applying to the course after you complete your 12th grade. While some believe that BBA scope and salary in India might not have an individual worth if not followed up by MBA, the right thought that needs to be considered is that BBA is a prep up for a heavy-weight post-grad degree. The most common expectation is that BBA in finance salary in India is high. However, besides BBA in finance salary in India, BBA in other fields too attract decent pay with a better experience.
Why does BBA have an Edge?
A BBA degree is not just a graduate degree backed with theory. It is a professional degree that provides candidates with conceptual theories while preparing them for a job. You learn practical skills and better management while pursuing a BBA degree. Even if you find the BBA in finance salary in India to be low initially, it gets better with time and experience. The Average BBA in finance salary in India must not be a deterrent for you to pursue the degree as a whole.
Explore our Popular Management Courses
Scope of BBA in India | Top Careers in BBA
With every major university and educational institution offering a BBA degree today, it is a rather popular choice amongst high school graduates. You are eligible to apply for a BBA course after completion of your 12th grade.
BBA prepares you for a postgraduate degree which is in heavy demand by large-scale companies. Apart from imparting a lucrative professional background, you also stand to grow personally which further increases your chances of success in your career. It helps develop your leadership skills, team management, and communication skills. You can pursue a career in sales and marketing and move to leadership and managerial roles. Click to read more about BBA job opportunities.
BBA provides versatility and qualifies you to pursue a career in numerous fields. Since business norms are ever-changing and witness technological innovations every now and then, a BBA course undergoes regular updates to include the most recent developments in the business world. Therefore, to progress parallelly, you need to take up specialization and skill development courses to gain a competitive advantage and land high-profile roles.
Here's listing the top BBA career paths:
1. Accountant
Average Base Salary: ₹445k /year
Among the most sought-after job opportunities after BBA is that of an accountant. BBA proffers knowledge of how a balance sheet is maintained and how profit and loss statements are created. It also touches on some topics of finance, making you skilled to apply for an accountant position. Additionally, a CA or CFA course allows you to leverage experience and skill to attain high-paying positions in the tax department of an organization. This requires in-depth knowledge and understanding of changing taxation norms.
2. Investment Banker
Average Base Salary: ₹942 k/year
If you wish to become an investment banker, you may pursue BBA with a specialization in Finance. You are required to choose your specialization in the final year where you then study it for 2 semesters. As an investment banker, you are skilled to guide individuals and organisations towards wealth-building ventures by exposing them to the right investment opportunities. You can also pursue an MBA in Finance to land a high-profile position and fetch higher salaries even at the starting point of your career.
Top Management Skills to Learn
3. Trader
Average Base Salary: ₹906k/year
A trader's job is extremely dynamic. If you see yourself pursuing a challenging career in the unpredictable and demanding world of stock market, this profile is meant for you. BBA offers a holistic learning experience and can help you get started as a trader. Career advancements in this line of work come from on-the-job experience that gradually increases the scope of your operations. Additionally, knowledge of the National Stock Exchange can help you demonstrate technical know-how during your interviews and enable you to land competitive job roles.
4. Loan Officer
Average Base Salary: ₹253k /year
To become a loan officer, you need knowledge of financial aspects and the comprehensive procedures of how banks offer loans. You also require good interpersonal and communication skills to explain these procedures to loan applicants, and ease the process of acquiring a loan. In addition to this, you can opt for certification courses to supplement your skills and get hired by top commercial banks, finance companies, and mortgage institutions. You may also require a licence to work at mortgage unions. A huge chunk of their salary comes from commissions.
5. Financial Manager/Advisor
Average Base Salary: ₹ 992 k /year
A company or even an individual can employ a Financial Advisor. This profile is also pursued in a freelancing capacity, wherein one can work with more than one company or individuals in managing their accounts. When we say managing their accounts, it's not just keeping a track of the taxes. On the contrary, a Financial Advisor/Manager takes informed financial decisions on behalf of the client (company or individual) such that it rewards them with profit at a later stage. With their thorough knowledge of finances and market trends, they can assess risks before taking any decisions.
Our Top Management Articles
6. Human Resource Manager
Average Base Salary: ₹ 700 k /year
One of the most important designations in any organization is that of a Human Resource Manager. It is the responsibility of an HRM to connect with employees and devise strategies to prevent attrition and keep them satisfied. HRM with a strong knowledge base in business administration can facilitate tremendous productivity for an organisation. They steer the workforce of a company towards proposed goals and uphold the organizational structure. You can pursue an MBA with specialization in Human Resource for further growth in your career.
7. Research and Development Assistant Manager
Average Base Salary: ₹ 709k /year

Research and development is a highly-sought after role amongst BBA graduates. The job description involves planning, implementing, controlling, and understanding the researching needs of an organization. All these are traits of a manager that are taught during a BBA course. As there is a need for Research and Development managers in a diverse range of domains, such as Education, Telecom, Pharmaceuticals, and others, this position is liable for an attractive salary package. Apart from this, there are plenty of possibilities for landing increments once you pursue an MBA degree and gain some experience.
8. Information Systems Manager
Average Base Salary: ₹ 1011 k /year
Information Systems pertains to maintaining, managing, and decision-making when it comes to utilizing data. Every organization deals with data in one form or another, therefore, there is a need for an Information Systems Manager who can supervise the planning and strategizing departments, and offer advice related to upgrading software or hardware wherever necessary. This is a perfect role for someone who wishes to move up into a Business Analyst or Data Analyst role. For this, you'd need to pursue a degree in data science. You can check out our PG Diploma in Data Science from IITB to kickstart your journey in this domain.
upGrad's Exclusive Management Webinar for you –
RevOps – Your next big bet to predictability
9. Marketer
Average Base Salary: ₹ 685 k /year
Marketers deal with applying marketing principles and identifying niche markets to sell company products and services. This also involves advertising, research, and effective implementation of a marketing campaign. A marketer also predicts the projected sale and purchase of products, depending on the demand and company exposure. The job role requires marketers to study changing market trends and incorporate them in their marketing strategies.
A company's revenue is highly dependent on effective digital marketing which makes marketers a crucial part of an organization. Therefore, if this is something you see yourself pursuing, you should check out UpGrad's PG Certification in Digital Marketing and Communication that has all the necessary tools and resources to equip you with digital marketing skills.
10. Real Estate Agent
Average Base Salary: ₹ 307 k /year
It is a contemporary role that requires you to study the upheavals in the real estate market to propose effective real estate solutions. With a specialization in Urban Infrastructures and Real estate, you can guide customers to investing in real estate as per the market outlook. In many cases, real estate agents work as consultants, or in association with popular builders to increase sales. Therefore, there are ample opportunities to earn attractive commission once you acquire relevant knowledge and expertise.
11. Business Consultant
Average Base Salary: ₹ 977 k /year
Administering all the departments of an organization such as Human Resource, Finance, accounting, and others is what a business consultant does. Initially, after completing BBA, you can work as a Business Consultant on a fixed salary; however, as you pursue a higher degree such as an MBA in Finance and gain relevant experience, you may work as a freelancer which will allow you to boost your earnings as you upscale the domains in which you work.
12. Sales Executive
Average Base Salary: ₹ 311 k /year
Once you identify your niche/market/audience, business operations largely depend on sales executives. They are responsible for identifying new prospects of business and revenue streams. Apart from possessing a sales instinct, a sales executive also needs to have good interpersonal and communication skills. These elementary skills are taught during the BBA, through internships and case studies.
Persuading a customer to buy a product and maintaining long-term business relations are hallmark qualities of a good sales executive. You can either gain on-the-job experience within 7 to 10 and get promoted to Sales Manager or pursue an MBA to get there faster.
13. Commodity Trader
Average Base Salary: ₹ 625 k /year
A commodity trader's job is highly stressful and involves dealing with fellow traders, suppliers, and manufactures, among others. They must have analytical abilities and should be able to make quick and apt decisions.
They assess oil, metals, and agricultural products, from the perspective of economic advancements and current market trends. Based on their knowledge, they decide whether to sell or buy a commodity. Apart from their base salaries, commodity traders also earn from commissions and benefits.
14. Operation Analyst
Average Base Salary: ₹ 209k – ₹ 779k /year
An Operation Analyst is in constant touch with the client, updating them as per their requirements. It is also in the jurisdiction of an operation analyst to assess the deliverables and fix problems wherever necessary. This requires one to be vigilant, updated, have good communication and decision-making skills.
Data integrity is also in the hands of an operation analyst, making it a crucial designation in an organization. Gradually, after forming a strong knowledge base of the deliverables and data of an organization, an operation analyst can move up to a position of Supply Chain Manager or Business Analyst.
15. Business Development Executive
Average Base Salary: ₹ 175k – ₹ 616k /year
A Business Development Executive is a proactive professional responsible for driving an organization's growth by identifying and seizing new business opportunities. With a keen understanding of market trends and customer needs, they cultivate relationships with potential clients and partners. Their role involves conducting market research, formulating strategic plans, and negotiating partnerships to expand the company's market presence. Business Development Executives collaborate closely with various departments to develop and execute effective sales and marketing strategies.
They possess strong communication and interpersonal skills and are pivotal in fostering long-term business relationships and contributing to revenue generation. This role requires strategic thinking, networking prowess, and a results-oriented mindset to fuel the organization's success in competitive markets.
The Top Fields To Tap After BBA
While the BBA average salary might be on the lower scale, industrial-level experience and certifications change it all. With better experience and more learning up your sleeve, you can earn better than the basic BBA average salary.
The top highest paying jobs for bba graduates gives you an edge are-
Building on your BBA foundation, pursuing a Master of Business Administration (MBA) with a specialized focus can provide a significant advantage. MBA specializations like Finance, Marketing, Operations, and Entrepreneurship allow you to delve deeper into specific aspects of business management, making you a sought-after candidate for leadership positions.
The finance sector offers diverse opportunities for BBA graduates. Roles in investment banking, corporate financial analysis, and wealth management are lucrative options. With the right skills and certifications, you can navigate the complex world of financed contribute to managing and multiplying funds for individuals and organizations.
Marketing and Advertising
If you have a flair for creativity and communication, the marketing and advertising industry could be your calling. This field offers exciting prospects to showcase your innovative ideas and connect with consumers, from digital marketing to brand management and social media strategy to market research.
Managing a company's most valuable asset – its employees – is critical. With a BBA background, you can enter HR and work on talent acquisition, employee engagement, training, and organizational development. Strong interpersonal skills are a must in this field.
Management consulting is a challenging yet rewarding avenue. Consultants provide expert advice to businesses seeking solutions to complex problems. Your BBA background equips you with the fundamental understanding of business operations required to excel in this field.
Armed with business acumen, you might choose to blaze your trail by launching your venture. Entrepreneurship allows you to combine your innovative ideas with strategic planning and execution. This path demands resilience, adaptability, and a willingness to take calculated risks.
Supply Chain and Logistics
In a globalized world, efficient supply chain management is vital. BBA graduates can excel in logistics, procurement, and distribution roles. You'll be crucial in optimizing processes and ensuring seamless product delivery.
The rise of online shopping has transformed the retail landscape. Joining the e-commerce sector or traditional retail focusing on customer experience and sales management can offer exciting growth opportunities.
Data Analysis and Business Intelligence
As businesses rely increasingly on data-driven decisions, professionals who can analyze and interpret data are in high demand. With the right training, you can harness the power of data to drive strategic insights and innovation.
International Business and Export-Import
International business could be your niche if you're drawn to global markets. Your BBA knowledge and understanding of international trade regulations can open doors to export-import management and international market expansion.
Organizations value their image and reputation. PR specialists manage communication strategies, media relations, and crisis management. BBA graduates with strong communication skills can thrive in this dynamic field.
The real estate sector offers opportunities in property management, real estate development, and investment analysis. Your business background can be leveraged to navigate this intricate field.
As startups are becoming the norm, and more and more young entrepreneurs are venturing into business, it is in the hands of a Business Development Executive to provide a competitive edge to a business and ensure a company's longevity and sustainability.
This doesn't just involve persuading existing customers to continue their association with a business, but also includes unlocking new prospects and revenue streams. From an executive, you can climb into a managerial role with experience and skill development.
Business Analytics after BBA
As we mentioned earlier, a BBA course strengthens your leadership skills, technical skills, statistical skills, and managerial abilities. The salary after BBA in India is highly scalable and there are plenty of exciting career advancement opportunities to opt a field of your interest. As businesses are getting automated, BBA graduates with an expertise in business analytics are highly preferred.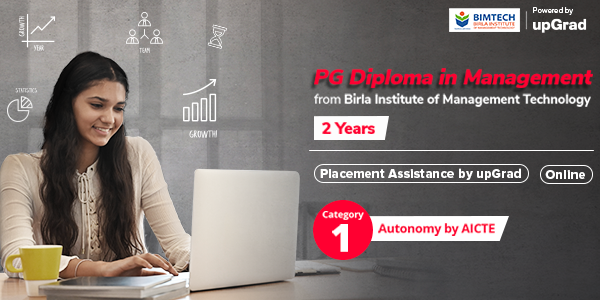 Therefore, apart from pursuing an MBA to upskill yourself, you can also take up a Certificate Program in Business Analytics to increase your chances of success. upGrad offers a 7-months course from IIT-B that qualifies you to land high-paying roles in top companies.
Study Marketing Management courses online from the World's top Universities. Earn Masters, Executive PGP, or Advanced Certificate Programs to fast-track your career.
Our other programs – PG Programme in Management