Becoming the most talked about organization, unit, industry, product or service means relying on the most dynamic and conversation-oriented marketing platform today: you are guessing right and that is Social Media. There are many kinds of social media, but they are all characterized by a shift from traditional, broadcast-style marketing to a collaborative, engaging format. Marketing communications are no longer meant to be passively consumed. Instead, the target demographic takes part in creating the conversation, participating in it and giving their voices out for good or bad.

Marketing must adapt to these new realities to succeed within the social media space. This blog tries to outline what it takes to succeed in this frontier.
Making social media work
Marketing industry publications are full of examples of B2C firms that are highly successful using social media to promote their products, but what we must aim for is a social media strategy that supports throughout the entire sales cycle, not just at the point of sale.
Learn digital marketing courses online from the World's top Universities. Earn Masters, Executive PGP, or Advanced Certificate Programs to fast-track your career.
Just like all marketing communications, the point of social media is not to directly generate leads, but the strategy must not exclude that possibility.  Social media strategy must continue through the final stages of marketing, and aid in maintaining previous clients as well as procuring new ones.

Learning to use social media effectively can be a lengthy process.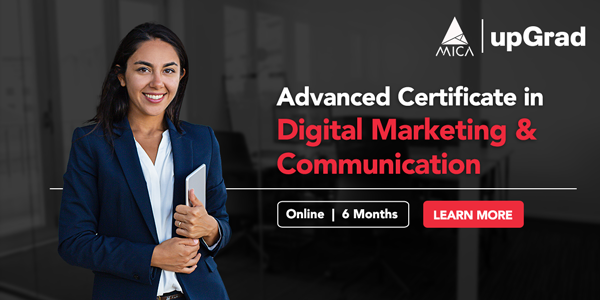 How to Increase Sales with Content Marketing
Social Media is a Conversation
The specific details of each social media platform vary, but the goal of marketing on social media remains the same regardless of which tool is used. Successful marketers should obtain influence over the conversations that occur on social media, and the influence should be used to push the conversation in directions that highlight the strengths of the company. This kind of influence is the social media equivalent of thought leadership.
How to Build Successful Marketing Strategy in 20 Minutes
The first step to gaining such influence is to identify the trending conversations that are occurring within the social media platform. This is done by looking for current influencers and seeing which topics inspire the most fervent debate.
Once the conversations have been identified, you have to engage with your influencers. Befriend them, take their views and add yours if it makes a difference. Respond to other contributors and link to content that is applicable to the discussion. Proprietary content is a pool that marketing can draw on when necessary, but the point of social media marketing is not to disseminate content but to enter into a discourse. By entering into trending conversations and contributing useful, interesting content, you can become an influencer too.
Best Online Digital Marketing Courses
Use your time wisely
While it is so easy to just be a bystander or a passing audience in this space, try and use your time wisely to make an impact. Just like any other law that exists in the universe, there are laws in this space too. The law of listening, the low of focus, the law of qualitative connections, the law of patience in building a successful business, the law of compounding, the law of acknowledgement, the law of value, the law of accessibility, and the law of reciprocity are some of them.
Top Digital Marketing Skills
upGrad's Exclusive Digital Marketing Webinar for you –
What's new in Marketing?
Digital Marketing Free courses to Learn
Popular Digital Marketing Blogs
How do you start a social media campaign?
Start with a clear understanding of the objective of your social media campaign. This will bring clarity to what you intend to achieve in terms of the outcome. However, your social media campaign objectives must be in alignment with your overall business goals to ensure that the organisation is able to benefit from these promotional efforts in some way or the other.

Having a clear-cut plan is always helpful. You can kickstart your social media campaigns by having a step-by-step process in place. First, zero in on the campaign goal and follow that up by selecting the social channels where you intend to run your promotion.

Have a content calendar in place that outlines the text and the creatives. Follow a date wise schedule. Always keep track of the campaigns and monitor the metrics to ascertain if the deliverables of the promotion are on point. Fine-tune, if necessary.
How Are Businesses Leveraging Facebook Ads?
Facebook ads are now a part of any digital marketers mainstream promotional channels. For businesses, it is a popular and affordable platform to reach out to their target audiences.

Facebook ads offer multiple types of ad formats that can be used to meet various marketing objectives for businesses of all sizes. Simply choose the ad objective, ad type, duration and budget for the campaign and you are good to go.

Facebook ads allow businesses to deep dive into consumer behaviour at a micro level. By gaining a more in depth understanding of the target demographics, businesses are able to develop meaningful and contextual advertising campaigns that click with their target audience.
Is investing in social media marketing a waste of your marketing budget?
This is not true for the majority of businesses. Businesses want to be present, where their audience already exists. And social media channels offer that instant connection and the ability to engage with them via multiple touchpoints at an affordable cost to the business.
Ride the Digital Wave
UpGrad and MICA's PG Program in Digital Marketing and Communication

Learn More