Every startup/company today aims to improve its day to day functioning by optimizing resources, as much as possible. One important aspect here is to use technology in the best possible way. For that purpose, some product marketing tools play a very important role; especially in the context of growth in startups where there is a massive crunch in every possible area – timelines, funds, talent, you name it!
I have tried to review most of the popular product marketing tools to give you a better idea of how well they are likely to work for you. This is based on my experience within the product teams at both UpGrad and Housing.
Following are some of the product marketing tools for different functions.
E-mail Marketing
For any startup or company, emails are still the primary source of contact with users. This is also an area where you can increase your conversions, signups or subscribers through innovative content and proper nurturing. Subject lines, sender names, language, formatting, time and day of sending mails – all play a very important role in optimizing this entire segment. These are some cool product marketing tools which are widely used in email marketing:
1. Mandrill/MailChimp
This is the most common tool used by companies to send automated mails on the basis of clicks or conversions: very easy to integrate in your system, along with setting up drip campaigns for the users. The constraint here is that you need a dedicated development team if you want to set up personalized campaigns, triggered by specific user behavior. Another drawback here is that the data visualization, and exporting both click and open rates, is a bit complex.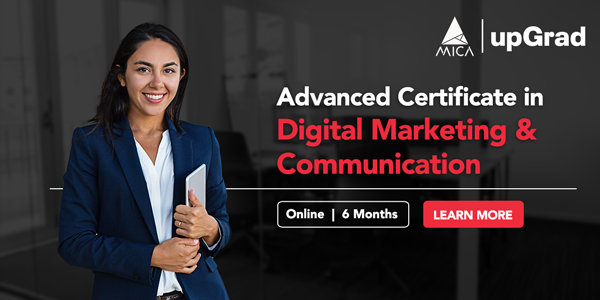 2. Autopilot
This is a very easy to use email marketing tool for setting up email journeys. The main advantage of using autopilot is that there is no development effort involved in creating complex journeys and lead nurturing campaigns. While a little high on the price list compared to other Indian tools, if you rely heavily on getting revenues and converting your customers via emails, this tool is not a bad option to invest in.
3.
Salesforce
Mainly a CRM tool, Salesforce can be used for sending bulk mails to a pre-selected list. While not entirely user-friendly in the first go; if you are already using Salesforce as a CRM, with a little more effort, you can begin your mail campaigns. One drawback here – the data of emails is somewhat tricky to be kept track of, so you might face some problems in taking data-backed decisions.


Irrespective of the product marketing tools you use for email marketing, the most important thing to keep track of is how to integrate it with your CRM and gauge the effort it takes to do so. Your choice of the tool may be heavily dependent on that as you might want to automate the whole process, in one go, by integrating these tools.
Analytics
Data is one of the most important factors on which, a majority of the product changes are either validated or taken into consideration. Hence, getting the right data in a desirable format is something that needs to be taken care of. For that purpose, an easy to use and a robust tool is a must. Some analytics tools that I have encountered (that fulfill these criteria) are listed below:
4.
Mixpanel
This is one of the most widely used tools by analytics teams to track funnels, retention and click activities, to gauge user behavior on a product.

5.
Google Analytics
(GA)
Marketers favorite tool for analyzing data! Specifically to get an idea of the type of campaigns that are working. Setting up goals, traffic allocation, reporting – are some of the most common functionalities used in GA. Being a Google product, GA directly integrates with AdWords and most of the other tools, so it helps you cover the whole funnel of the user journey.


Super Six Social Media Marketing Channels
6.
Crazy Egg
Mainly used for getting heat maps and scroll maps, which can be very useful for taking a call on the type of information to be shown to users at various intervals within the product. Crazy Egg comes with a 30-day free trial, which I think is good enough time to get an idea of the things that are working for you and those which are not.

7.
Inspectlet
Along with heat maps and scroll maps, the best thing about Inspectlet is that it gives you the session recordings of user activity, which gives you real-time insights. The script used to install Inspectlet is a bit heavy since multiple calls are made to the server. This might affect the page load time, so it is advisable not to use it for light websites/apps.

Webinars/Online Sessions
Most of the well established SAAS companies use webinars as the main source of lead generation and then eventually nurture them and convert. Other applications of webinars are services-related, academic purposes and many other things (as in the case of UpGrad's "Online Graduation Day"). Some of the product marketing tools that could aid webinars, etc, are:
8. Google Hangouts
The easiest to use and trustworthy tool to organize a webinar session! It's completely free and adjusts the quality of the video according to the internet bandwidth of the user. The only drawback of using hangouts is that you do not get the data of the people who have attended the session, which will eventually shape your sales bandwidth. However, as a proxy for this function, you can ask the attendees to respond to the chat option, before the session is added.

9.
Go To Meeting
A good tool widely used for webinars; it gives the exact data of the attendees, along with the duration of the session attended. You can also send automated reminders before and after the session, to nurture. The only drawback I can think of is that it consumes a lot of internet bandwidth of the host as well as the attendee and hence, affects the video/audio, given the internet speed in India.

10.
Webex
Largely an enterprise tool, used by big organisations as it has multiple meeting centers and a good customer support team. The only drawback being it's slightly highly priced, so start ups might give it a miss.


20 On-Page and Off-Page SEO Techniques: A Checklist
upGrad's Exclusive Digital Marketing Webinar for you –
How Marketers can enable Sales for Success?
A-B Testing
A very popular term used by growth and product teams. Wondering what it is? It basically means to compare 2 different variations of a webpage/app to gauge visitors' behavior for different variations of the product. Some product marketing tools which can be helpful for A-B Testing are:
11.
Optimizely
A common tool used for performing A-B tests; very easy to use; tracking goals and customization is also very user-friendly. Exporting data and integrating within the product is pretty sstraightforward.The only drawback I could see was that it can be used only for performing A-B tests specifically whereas a lot of other tools can be used for multiple purposes like heat maps, user testing, funnel analysis, etc.

12. Zarget
Zarget is one of the many new Indian SAAS startups providing a platform to perform A-B tests. The good thing about Zarget is that you can track heat maps/scroll maps, along with doing funnel analysis, running surveys and feedback. It can be a possible substitute for an analytics tool as well. The only drawback while using this is the trust part, as not many people have given any feedback on the functionality.


Apart from these, there are a bunch of other tools out there which perform the same function. The tools I have mentioned above only help in doing minor experiments like (Font, Color, Text of CTA), for more complex tests you could run a version for a specific time-frame and then compare the results with the original, for the same duration.
Customized Landing Pages
In order to drive more registrations for any offline or online events, a key requirement is to have a good interface where the user can get to know about the event and register in a seamless way. An easy to use landing-page-creator tool comes in handy so that there is no development dependency on the tech team. Some of the helpful product marketing tools in this regard are:
13. Canva
Canva is an intuitive visual content creation tool. With a comprehensive library of pre-designed templates and stock images, Canva empowers startups to easily create well-branded, visually-appealing image graphics for the blog and social media posts without the cost typically attached.
14.
Instapage
A super easy to use and effective option for creating landing pages, combined with good customer support and not too expensive. A variety of integrations are possible in this for setting campaigns, mail journeys and connecting to CRM. Adding scripts is also pretty straightforward if you need customised tracking or want some specific features on the page.

15.
Unbounce
These guys were the first to start off with making customized landing pages without much technical dependency. A little more expensive than instapage, but makes up for more integrations options. Functionality-wise though, it is fairly similar to instapage and easy to use as well.
Irrespective of the tool you use for making landing pages, make sure you sort all the integrations with respect to mailing, CRM and the webinar tool you use so that all processes are automated.


Set Up Your Content Marketing Process
Personalized Chat
Personalized communication is always the best option to convert users and give them a more 'human' feel. Personalized chat helps in this domain and also acts well as a source for inbound communication from users. It can also be used for
making announcements
about feature releases, events or any other shout out. Some product marketing tools for this are:


16.
Olark
A good product for chats can also be used as a CRM and for heat maps, though custom made for chats only. One drawback for Olark being that it asks for the user information upfront before the conversation is started which can act as a hindrance.

7.
Intercom
A very famous tool used not only for chat (Intercom Acquire) but also for customer support (Intercom Support), e-mail marketing (Intercom Engage) and can also act as CRM. Good data visualisation along with the option of getting the entire download of user activity, which can be analysed to gauge user behaviour, is also available. While Intercom may prove to be a little costly if used only for chat; the overall product can be used a lot more and eventually turn out to be not all that expensive.

Best Online Digital Marketing Courses
Agile Development
Management tools help a lot in keeping track of the shipping speed as well as the velocity of teams. This is mainly used by development teams in the form of weekly/monthly sprints. This process mainly consists of breaking down big tasks (in terms of development time) into small user stories which can form the MVP (Minimum Viable Product) and extra features can be added in the following iterations. Some product marketing tools used for agile development are:
18.
Mingle
A product by ThoughtWorks which is specifically for agile development. Not that easy to use in the first go as the flows are a bit complex and will require proper training before using comfortably and going the whole hog. This is probably why it is still mainly used by bigger organisations.

19.
Pivotal Tracker
A cheaper alternative to agile development and used by a lot of startups who have shifted to agile development.


Many other alternatives are also present like Jira, Asana, Trello, Phabricator (free) and many more. However, one can also manage the whole agile process via Excel, without hindering development efforts.
Top Digital Marketing Skills
CRM
Customer relationship management is a term that organisations use to manage and analyse customer interactions during the entire customer life-cycle, with the motive of improving customer relations. Some common product marketing tools used for CRM are:
20.
Salesforce
By far the most famous CRM tool used by companies, globally. Salesforce provides a complete end-to-end solution along with sending mails and keeping track of all user activities. Typically, companies integrate it with an analytics tool so as to get all the user activity information in one place. The data visualization part here is a bit tricky and will require considerable development effort.


Top 6 Digital Marketing Jobs
21. Hubspot
Apart from CRM, this can also be used as a marketing automation tool. The premium version is a bit expensive, as compared to other tools, but the basic version can be used for free, endlessly, and so is found to be used by a lot of early-stage startups.
Most organisations eventually go ahead with making their own CRM as it is a little difficult to customize CRM tools, and requires a lot of development and information about that particular tool.



In this post, I have talked about some of the product marketing tools I have had the chance to use, to help ease processes and minimize development efforts across functions. Here are some more essential tools for digital marketers.
There are a lot of alternatives that currently exist for the tools I have mentioned, and it might be better to go on a case to case basis rather than using these product marketing tools blindly – without setting a context for your business, role or function.
Learn digital marketing courses online from the World's top Universities. Earn Masters, Executive PGP, or Advanced Certificate Programs to fast-track your career.
Digital Marketing Free courses to Learn
Popular Digital Marketing Blogs