Although the Internet of Things (IoT) is at the nascent stage, it is growing exponentially, even as we speak. The rapid penetration of smartphones, the ever-growing adoption of smart devices and gadgets, and increased accessibility to the Internet worldwide are to thank for this.
Today, the Internet of Things (IoT) has found applications in numerous fields like smart homes (home automation), medical & healthcare, environmental monitoring, agriculture, manufacturing, energy management, and old-age care, among other things.
IoT functions on a simple concept – multiple devices are connected to one another, thereby forming a network of devices connected via RFID (Radio Frequency Identification) system along with routers, actuators, and sensors (motion sensors, temperature sensors, moisture sensors, light sensors, etc.).
These devices share data among themselves to provide more control and convenience to consumers to operate them. According to Statista, by the end of 2018, nearly 22 billion IoT devices were estimated to be functioning across the globe. By 2030, the number of IoT and connected devices will grow to 50 billion!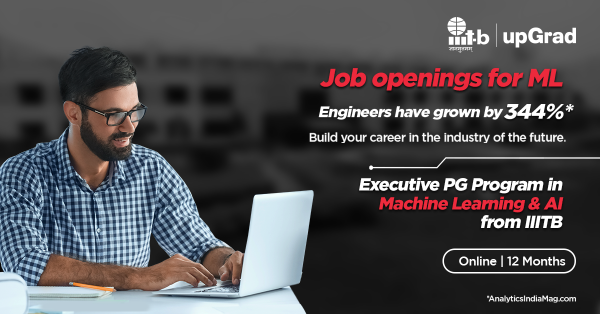 As both businesses and consumers continue to adopt smart devices and IoT solutions, it gives rise to a pertinent challenge in the industry – finding professionals with the right talent and skills to handle the diverse job roles in the IoT domain. According to the Talent Supply Index (TSI) report by Belong, "the demand for IoT talent rocketed by 304%, between 2014 and 2017." Presently, this trend shows no signs of slowing down.
One such challenging (and promising) IoT job role is that of an IoT Developer.
Who is an IoT Engineer?
The role of an IoT Developer/Engineer is a broad umbrella that brings to play multiple disciplines and skillsets. IoT Developers are professionals who can develop, manage, and monitor IoT devices and systems by combining three core components – data, technology, and research.
Since this is a versatile role, IoT Developers must be well-versed in diverse areas, including security, networking, systems engineering, cloud programming, and hardware device programming. This imparts a degree of flexibility to IoT Developers and allows them to wear multiple hats simultaneously.
FYI: Free nlp course!
IoT Developers usually work in close collaboration with Business Analytics, Engineering, Data Science, and Design teams to develop the best IoT solutions for real-world problems.
IoT engineers work on sensors, manage the device connectivity and software updates. They are exceptionally skilled at cloud programming, research tools, and data management. They collaborate with several data scientists, business analytics, and networking companies to offer the finest solution to the practical problems originating from smart technology. Moreover, they are experts at hardware user interface design, networking, and ensuring security.
The job description of an IoT developer includes working on three parameters, i.e., choosing the data, data management, assembling using technology, and performing research. These developers facilitate smart lives for people.
Also read: Data Scientist Salary in India
Responsibilities of IoT Engineer
To research, build, test, and document state-of-the-art IoT solutions with integrated electronics and firmware development.

To develop local IoT device software that includes monitoring, execution, and self-healing processes.

To design innovative IoT services that communicate with server-side technologies and develop MEAN stack solutions wherever necessary.

To learn the functionings of and implement new state-of-the-art tools/techniques to showcase experience in quick prototyping methods and structured implementation.

To design and develop platform solutions for cloud-to-edge IoT applications with customizable configuration abilities for deployment to different clients with different needs.

To work with dynamic IoT, Computer Vision, and MEAN technology stack to find solutions to complex real-world problems.

To plan and build efficient tools to optimize support QA, deployment, and support services.

To manage the backup system and develop a system that can easily pass through the self-healing process.

To create an optimized solution backup program and provide support services to all customers.
Read: Blockchain Developer Salary in India
Skills required to become an IoT Engineer
To become an IoT Developer, you must have the following skills:
You should have hands-on experience in coding in multiple programming languages, including Embedded-C, Embedded C++, and Python.

It would help if you had an in-depth understanding of Linux OS and its process management, device management, and connectivity features.

You should be well-versed in embedded software architecture – prior experience in working with UML use-case diagram, class-diagram, and sequence diagram to accurately depict system architecture is highly valued.

You should possess in-depth technical knowledge in working with 32-bit ARM cortex M3/M4 controllers.

You should have prior experience in working with wireless stacks like Zigbee or Thread or BLE-Mesh.

You should have expert knowledge and be proficient in writing business logic on embedded environments using test-driven methodology on RTOS and non-RTOS platforms.

You should be proficient in communication protocols including I2C, SPI, 1-wire, UART, MODBUS, DALI.

You must have excellent communication, problem-solving, and analytical thinking abilities.
Join the Machine Learning Certification online from the World's top Universities – Masters, Executive Post Graduate Programs, and Advanced Certificate Program in ML & AI to fast-track your career.
How to become an IoT Engineer?
To become a successful IoT Developer, you must first build a strong foundation in the following:
1. Understand the nitty-gritty of sensors
Like we said earlier, IoT primarily revolves around sensors, and hence, every IoT Developer must have an in-depth understanding of sensors. It is sensors that gather and forward the data in an IoT network. You must get familiar with the mechanism of different kinds of sensors and also study their architecture.
It is crucial to have a sound understanding of wireless communication systems and embedded logic to understand the unique triggers and functionalities of different components.
2. Pay close attention to UI
User Interface (UI) and User Experience (UX) are the two pillars of success for any application, and IoT applications are no exception. Since consumers rely on IoT solutions to make their daily lives more convenient and comfortable, you cannot compromise on the UX. And UX can only be top-notch when the UI is lucid, fluid, easily navigable, and optimized for multiple platforms.
3. Gain experience in Python and JavaScript
Since most IoT devices and solutions use advanced programming languages like JavaScript or Python as their base, it is essential to be familiar with these two languages for IoT application development. While Python delivers fast development speed and high scalability, being a web-based and event-centric language, JavaScript is ideal for the backend and to obtain reacts from devices.
IoT engineers/developers should also be familiar with Node.js and/or other server-side environments like Neura, Netbeast, etc. This is because they help develop IoT applications. These environments help to manage different connected devices in server-side web development.
Also read: Artificial Intelligence Salary in India
4. Get handsy with Raspberry Pi
While reputed organizations like IEEE believe that IoT Developers must hail from Computer Science or Electrical Engineering backgrounds, solutions like Raspberry Pi are helping change this norm. Using Raspberry Pi to design and develop small IoT projects, you can demonstrate your skills and aptitude to potential employers.
Essentially a Raspberry Pi is an inexpensive, tiny computer that is mostly used in the proof-of-concept IoT projects. It allows you to patch together simple circuits and then connect those circuits with software. By creating such simple projects, you can show that you have the requisite know-how and the push to take such initiatives for building IoT projects.
Best Machine Learning and AI Courses Online
5. Focus on "Mobile"
Mobile devices like smartphones and smartwatches have witnessed an exponential growth curve, thanks to their increasing adoption around the world. Since mobile devices are the most preferred and popular technology (thanks to their mobility and convenience factors), you must acquire skills related to mobile technology. This will help you to optimize your IoT apps and solutions for mobile platforms, thereby giving you a more expansive user base.
6. GPS
Many prevailing IoT applications need real-time knowledge of locational data. The knowledge of GPS is vital for those IoT engineers who work on IoT applications like wearable technologies, smart vehicles, and logistics.
7. Big data
IoT systems produce ample data, and they must be efficiently and quickly analyzed. Artificial intelligence and machine learning overlap with Big Data. So, an IoT developer must be familiar with all aspects of Big Data.
8. Machine learning and artificial intelligence
These are fundamental requisites for data collection and analytics. IoT engineers use machine learning and artificial intelligence to process huge amounts of data and provide relevant information.
9. Cloud computing
In addition to data analytics and collection prerequisites, the key change with IoT data is stored. Aspiring IoT engineers must be skilled at dealing with excess data using Cloud computing. They must at least know all the fundamentals of Cloud computing to handle the different responsibilities they may have to fulfill seamlessly.
10. Cybersecurity
IoT systems involve huge scalability and complexity. So, they are vulnerable to cyber security threats. The air-gapping is a potential solution but occasionally, it is unfeasible to implement. IoT engineers should possess be familiar with all aspects of cyber security. Besides, they must know how to implement suitable cyber security solutions according to the type of cyber threat.
The architecture of IoT:
An IoT developer/IoT engineer must know the architecture of IoT. This architecture is divided into four layers. Each layer is responsible for specific features. Any IoT system can be categorized into these layers irrespective of complexity or size. These layers are briefly discussed below.
1. Sensing layer:
It is used for data gathering. It comprises different sensors and identical devices for the IoT system. They accept the data from the physical environment and deliver it via the network.
2. Network layer:
It is used for data transmission. It includes network components and devices like DAS (Data acquisition system). The network components convert analog signals from sensors to digital signals for IoT devices. They can also include advanced gateways if the network is intended to be connected to the internet. The advanced gateways also provide other features like filtering and malware protection.
3. Data processing layer:
It processes data. It includes different data processing units for processing the data amassed in the first layer. Data is analyzed and delivered to the data center. Software applications access data from the data center.
4. Application layer:
It manages smart applications. It is the user-focused layer that includes devices that are used by end-user applications in IoT engineering.
Applications for IoT:
IoT engineering is extensively used in various industries to streamline people's lives. The following section discusses some of the key applications of IoT.
1. Medical Systems:
The connected systems allow for real-time, remote monitoring of patient health using an IoT system.
2. Autonomous vehicles:
IoT systems make sure autonomous vehicles coordinate with each other and avoid deadlocks and related issues. Moreover, IoT systems increase autonomous vehicles' efficiency and prevent accidents.
3. Hospitality:
IoT simplifies tasks like tracking guest billing for different expenditures, booking, placing orders, and other related tasks. 4. 4. Farming:
IoT uses different sensors that measure the environmental conditions in farming. It measures weather aspects like rainfall, humidity, temperature, etc. IoT salary in Bangalore and many other cities of India is high owing to their ability to manage IoT systems in different fields.
IoT Engineer / Developer Salary in India
The IoT Developer salary in India depends on several pivotal factors like the size and reputation of the company, the job role, location, and the educational qualification, skill set, and work experience of the candidate. However, rest assured, IoT Developers earn more than decent yearly remuneration.
The organization's credibility and reputation play a vital role. Your IoT engineer salary compensation will be decent enough if you possess relevant skills and work in an esteemed organization. Your role and designation in the organization also matter. Your salary package will be high if you are working on a higher designation with some subordinates. The IoT engineering qualification and experience are the key requisites organizations look for when hiring an IoT engineer/developer.
The IoT India Salary Study 2017 maintains that the salary of IoT professionals in India is nearly 76% higher than that of IT professionals. While IoT professionals get a median salary of Rs. 15.2 LPA, the median salary of IT professionals is around RS. 8.65 LPA.
Read: Python Developer Salary in India
The considerable salary difference between IoT and It professionals is because IoT is a relatively new field, which means that there are not enough talented and skilled professionals in the IoT domain. As a result, IoT professionals demand much higher salaries in return for their skills and experience.
In-demand Machine Learning Skills
While freshers in the IoT field earn yearly salary packages ranging between Rs. 3.5 – 6 LPA, mid-level professionals can make as much as Rs. 10-25 LPA, denoting over 50% jump in the salary scale.
According to Indeed, the IoT Developer/Engineer salary based on some prime locations are as follows:
Hyderabad – Rs. 33,653/month

Noida – Rs. 32,574/month

Bengaluru – Rs. 22,241/month

Pune – Rs. 17,231/month
IoT salary in Bangalore and other cities as mentioned above also depend on skills and experience.
PayScale categorizes the salary of IoT professionals based on their job roles:
Senior Software Engineer – Rs.1,017,365
Solutions Architect – Rs. 1,000,000

Software Team Leader – Rs. 9,35,000

Embedded Software Development Engineer – Rs. 4,42,000

Software Developer – Rs. 3,80,000

Software Engineer – Rs. 3,65,000
Google, PwC, Larsen and Toubro Ltd., Accenture, Cisco, PTC, ScienceSoft, and Tata Group of Companies are some of the prime recruiters of IoT talent.
Popular AI and ML Blogs & Free Courses
To Summarize the Whole Discussion
We hope you liked our article on IoT developer salary in India. These numbers above are not set in stone. The real influencer of your salary is the skills you have, the mastery you have attained over them, and how quickly you grow and make the company grow as well.
If you're interested to learn about AI & machine learning, check out IIIT-B & upGrad's Executive PG Programme in Machine Learning & AI which is designed for working professionals and offers 450+ hours of rigorous training, 30+ case studies & assignments, IIIT-B Alumni status, 5+ practical hands-on capstone projects & job assistance with top firms.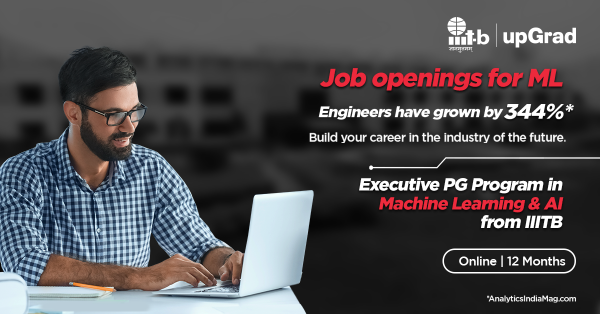 Refer to your Network!
If you know someone, who would benefit from our specially curated programs? Kindly fill in this form to register their interest. We would assist them to upskill with the right program, and get them a highest possible pre-applied fee-waiver up to ₹70,000/-
You earn referral incentives worth up to ₹80,000 for each friend that signs up for a paid programme! Read more about our referral incentives here.