DevOps engineers help organizations deliver applications and services at high velocity. As the processes have become more complex, the demand for development operations engineers, also known as DevOps engineers, has risen accordingly. 
They have become an integral part of modern enterprises and, as a result, see a huge demand in various industries. If you want to learn about how much salary DevOps engineers earn in the US, read on: 
What is the average DevOps engineer salary? 
The average DevOps engineer salary in the US is $96,239 per annum. Pay for this role starts from $65,000 per year and goes up to $139,000 per year. Bonuses for this role range from $2,000 to $18,000, and the shared profits can go up to $15,000. 
The pay in this field is substantially high. That's mainly because the demand for DevOps professionals is steadily increasing. For example, the cloud microservices market is expected to grow at a Compound Annual Growth Rate (CAGR) of 22.4% between 2018 to 2023. Its market size is expected to grow from $683.2 million to $1,880 million during this period. 
As the industry grows, the demand for skilled professions will increase accordingly. That's why there's a global rise in the demand for DevOps engineers. Moreover, even though the industry is growing rapidly, the supply of talented DevOps engineers hasn't increased accordingly.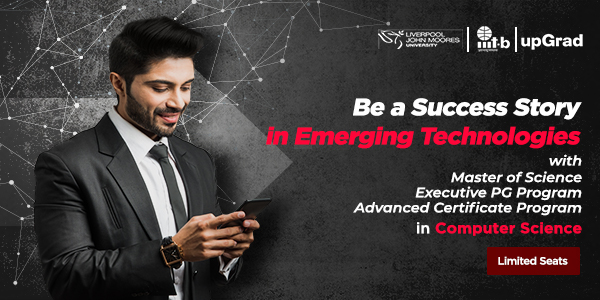 Thus, you can expect to see a rise in the average DevOps engineer salary over time. 
What does a DevOps engineer do?
A DevOps engineer is responsible for managing the cloud infrastructure and system administration for their organization. They have to find and repair the issues present in their organization's infrastructure on an as-needed basis. DevOps engineers have to research new technologies and solutions that would help their organization enhance the effectiveness and efficiency of their operations. 
DevOps engineers are responsible for employing highly scalable applications and integrating the infrastructure with the application deployment processes. DevOps engineers must know how to handle pressure well as they usually work with tight deadlines and must have a proactive demeanor. 
They are also responsible for analyzing, designing, and evaluating the automation systems and scripts in their organization's implementations. Primarily, DevOps focuses on uniting and automating processes. Hence, DevOps have to combine code, application management, and application management. They must have a deep understanding of development life cycles and DevOps practices and tools. 
DevOps engineers have to manage the IT infrastructure of their company according to the supported software code. They must have provision for the required resources and for acquiring the necessary deployment model. They also have to monitor the performance of their products and improve it as needed. 
Factors affecting the Average DevOps Engineer Salary
A DevOps engineer's salary ranges from $65,000 to $139,000, depending on multiple factors. Understanding how these factors influence your pay in this field can help you create an accurate career plan and act accordingly. While many factors affect a DevOps engineer's salary, the most important ones are:
Your employer

Your skills

Your experience

Your location
In the following points, we'll take a deeper look at how these factors affect your salary in this field:
1. Employer
Different companies offer different salaries to DevOps engineers. That's primarily because the work requirements of a DevOps engineer depend primarily on the kind of organization they work with. Some of the prominent employers that offer lucrative salaries to DevOps engineers are the following: 
Accenture: The average salary for DevOps engineers is $97,190.

Amazon.com Inc: The average salary for DevOps engineers is $124,800.

Booz, Allen, and Hamilton: The average salary for DevOps engineers is $91,679.

IBM: The average salary for DevOps engineers is $108,792.

Deloitte: The average salary for DevOps engineers is $85,000. 
Keep in mind that you shouldn't pick an employer solely based on their offered pay. You should also keep other factors in your mind, such as their offered benefits, work culture, reputation, and other factors. 
2. Skills
Your skillset would play a huge role in determining your DevOps engineer salary. Having the latest in-demand skills would ensure that you are eligible for the most lucrative positions in the industry. It would also help you stand out among your peers and get ahead of the competition. 
The most popular skills for DevOps engineers include Linux, Amazon Web Services, Jenkins, and Automation Scripting. Similarly, the skill that offers the highest pay in this field is Systems Troubleshooting, as DevOps engineers with this skill earn 34% more than the average. 
Other skills that offer higher salaries in this profession are: 
Apache Hadoop (30% more than the average)

Golan Programming (30% more than the average)

Terraform (23% more than the average)

Cybersecurity (22% more than the average)

System architecture (14% more than the average)

Kubernetes (12% more than the average)

Apache Cassandra (25% more than the average)

OpenStack (12% more than the average)
Developing these skills will help you earn significantly more and make it easier for you to bag high-paying roles in the industry. 
3. Experience
Your professional experience will be a huge determinant of how much you earn as a DevOps engineer. As a general rule of thumb, the more experience you have, the more you'll earn. 
Entry-level DevOps engineers make 23% lower than the average. Similarly, early-career DevOps engineers earn 9% lower than the average, while late-career and highly experienced professionals in this field make 26% and 34% more than the average, respectively. 
To be more specific, a DevOps engineer with less than a year's experience earns $74,000 per year on average, while one with one to four years of experience makes $88,000 per annum on average. Moreover, those with five to nine years of experience make $104,000 per annum on average, whereas those with 10 to 19 years of experience earn $122,000 per year on average. 
Keep in mind that as you'll gain more experience, you can get promoted to more senior and lucrative roles. For example, you can get promoted to the role of senior DevOps engineer whose average salary is $117,782 per year and can go up to $150,000 per annum with sufficient skills and expertise. 
4. Location
The cost of living differs from city to city. Hence, there's a significant difference in the average salary of DevOps engineers in different cities. Some cities offer considerably higher pay to DevOps engineers, and others offer lower than the market average.
For example, the average DevOps engineer salary in San Francisco is 34% more than the national average. Other cities offer higher pay to DevOps engineers in New York (15% more than the average), Seattle (17% more than the average), Austin (7% more than the average). 
Similarly, several cities offer salaries lower than the average. These include Philadelphia (7% lower than the average), Charlotte (9% lower than the average), and Minneapolis (16% lower than the average). 
How to become a DevOps engineer?
A career in DevOps engineering can be highly lucrative. Moreover, the scope for this field is quite bright as the demand for DevOps experts is on a steady rise. However, development operation is a broad subject that requires you to be adept in multiple disciplines. 
Becoming a DevOps engineer requires you to be familiar with software engineering, agile methodology, and many relevant technologies.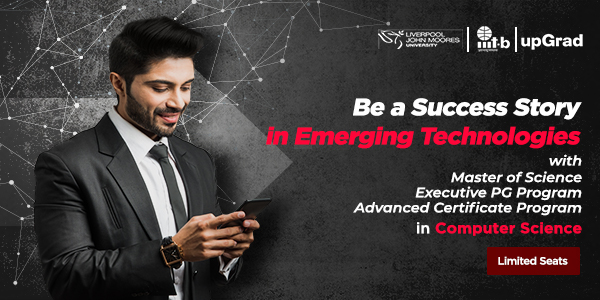 You should take a DevOps course to understand this subject properly and become a skilled professional. Not only will taking a course help you in learning the required subjects, but it will also certify you as an expert, helping you become a preferred candidate for recruiters. 
At upGrad, we offer an Advanced Certificate Program in DevOps. It's a 7.5-month online course that offers 250+ hours of learning material and one on one personalized mentorship from DevOps industry experts.
You will learn about Python, Maven, Git, AWS (Amazon Web Services), software engineering, continuous integration, deployment, continuous deployment, and much more. 
Moreover, upGrad has over 40,000 paid learners in over 85 countries. Taking this course would allow you to network globally and accelerate your career growth. 
Conclusion
DevOps engineering is among the most in-demand skills in the current market. The average DevOps engineer salary is proof of how much demand there is for this role. If you're interested in pursuing a career in DevOps engineering, we recommend taking the course we have shared above. It will help you learn the necessary skills and get certified as a DevOps professional. 
Upskill Yourself & Get Ready for The Future