The videogame industry is probably at an all-time high today. Whether we consider hypercasual 2D games or graphic 3D games, there has never been a better time to be a gamer. Naturally, this logic extends to game developers as well. 
The sheer creativity that every game demands, the meticulous attention to detail, and the ability to work in extensive teams – if these things excite you (in addition to video games, of course), now's the time to enter the gaming industry!
Roles and Responsibilities of a Game Developer
A game developer plays a critical role in the process of realizing the true vision of a game. You will be a part of a large team, working alongside a game designer, a level designer, asset artist, character artist, environment artist, and others. Your primary job will be to ensure that the code of your game is structurally sound – this means you'll (almost) have to run a fine-toothed comb across every section of code to eliminate any possibility of bugs!
This is an exaggeration, of course, since it's going to be near-impossible to work your way through several thousand, if not millions, of lines of code. This is why games often have updates after they've been released, which is true for various AAA studios. Moreover, it is not unusual for a studio to continue to work on games long after they've been released – with each subsequent release being an update that slightly improves the overall gameplay experience.
Thus, the role of a game developer will constantly throw challenges your way and make sure that you have a mentally stimulating time at work.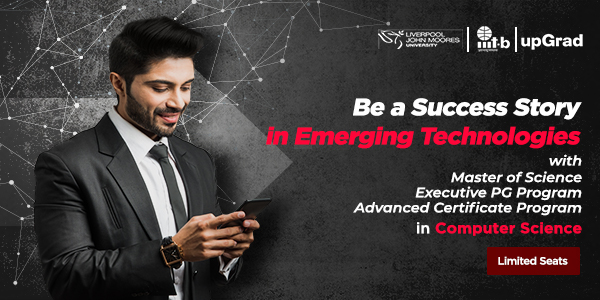 The many responsibilities of a game developer include:
Ensuring the availability of technical resources across teams.

Setting up licenses for professional software required for designing a game for multiple platforms.

Creating process documents so that various teams have an idea of the project's progress.

Realizing the vision of the game through effective coding.

Doing QA tests to minimize bugs and errors.

Incorporating feedback from other teams – including tech, creative, and marketing.

Be a team player who can materialize the vision of the game designers, lead narrative writers, and other stakeholders. 

Prioritizing goals to meet deadlines timely. 

Ensure that there are no technical glitches across the entire product lifecycle.

Maintain various touchpoints internally to update the game seamlessly (if required) post-launch.
Learn Software Development Courses online from the World's top Universities. Earn Executive PG Programs, Advanced Certificate Programs or Masters Programs to fast-track your career.
Skills Required to be a Game Developer
Usually, a game developer has a background in Computer Science – this may be just an undergraduate degree. However, it could also include a Master's degree if the field of study is closely tied to the gaming industry, such as animation or asset designing.
Let's take a look at the skill set that is typically asked of game developers in the competitive gaming industry:
Familiarity with 2D and 3D software.

The most commonly used software tends to be Unity, but the choice ultimately depends on the specific studio and its needs. Hence, it's good to check which software the studio uses before you apply for a job.

A reliable character that can withstand lots of criticism.

Game developers must constantly unlearn and learn new things. They should be able to take criticism as cues to improve their skills and expertise. Although it may be a soft skill, its effects on your work will be very concrete indeed.
Can communicate ideas and work well in teams.

Teams are as essential to a game project as they are to sports! So, you must be a team player. If you can't communicate your ideas or stand up for your opinions, you may have difficulty fitting in. 
In-depth industry or niche knowledge.

This is not a strict requirement, but it will take you places as a game developer! In fact, the more you know about the niche of your particular game, the easier it will be for you to stay engaged throughout the development process. 
Detail-oriented and superior analytical skills.

You'll have to make sure that no detail slips your eye – or you'll get stuck during the quality assurance tests. In addition to this, your analytical skills must be on point so that you can deal with technical issues quickly. 
Programming skills.

This should be the least surprising of the lot, considering that the entire job of a game developer revolves around programming. But again, the caveat here is that your programming skills should be aligned with the company's gaming requirements. So, for instance, if you're trained in website development or software development for enterprises, those skills won't count here. 
Popular Courses & Articles on Software Engineering
Game Developer Salary in the US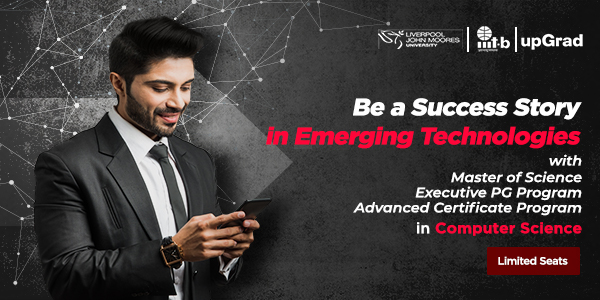 When you start your game developer career, you will be earning anywhere between $49,990 to $65,000 per year. However, as you slowly gain more experience and learn new skills, your salary can go as high as $105,000 per year, with an additional bonus of roughly $35,671 per year. It will take you anywhere between 5-7 years to reach this level. In fact, beyond this, you can go as far high as $135,000 per year, with the highest bonus payout being around $65,088. 
All things considered, this is an excellent salary to live a comfortable life, especially considering that you will be doing something you love!
Fastrack Your Career as a Game Developer with a Master's in Computer Science
If you're certain that you want to upgrade your career to the next level as a game developer, then you can take a look at MS in Computer Science offered by upGrad and Liverpool John Moores University. Not only will this set you apart from the competition, but you'll also get a chance to explore various types of programming concepts to apply in real life. It will help enhance your portfolio greatly. 
In a sense, this is the best of both worlds because you get to boast of a fantastic degree from a globally recognized university and join a global community of over 40,000 paid learners across 85 countries. In addition to this, upGrad also offers a 360-degree placement assistance approach so that you're always in touch with the best employers out there and can make the most of your opportunities.
Also check, upGrad's Executive PG Program in Software Development is where your hunt ends!
Is game development a reliable career for the long term?
Given the pace at which the gaming industry is growing - and how the demand for games keeps rising with every successive generation - there is no doubt that the game developer role will never go out of demand anytime soon. What's more, the gaming industry has overtaken the film industry in terms of annual revenue, which should encourage you to pursue this career.
What are the programming languages that I need to be familiar with to become a game developer?
Some of the most popular programming languages you need to learn include Python, C++, HTML5, and Java. Of course, this is not an exhaustive list and can change depending upon the industry, type of game, etc. For example, some new games built on the blockchain demand to be coded in different languages.
Is game development a very demanding role?
The short answer to this question is: yes. The longer answer to this question explains why it is so. There is a tremendous amount of money on the line for big studios, and every bit of execution in these games needs to be perfect. Besides, gamers, in particular, can be a very picky bunch, so it is essential to please the audience. Thus, the gaming industry is a fast-paced one that demands game developers to be quick learners and master coders.
Prepare for a Career of the Future